Immediate Downside Setup Broken
With the market moving through the top of the prior downside setup, it clearly broke that textbook 1-2, i-ii downside structure.
As I have noted many times before, if I would see this structure 10 times, I would analyze it exactly in the same manner all 10 times, and would probably see ideal follow through 8 out of 10 times. There are a minority of times when an ideal structure does not follow through, and this was one of those times.
So, the question we are all asking is if the market is really going to rally on to much higher levels in the coming months?
Well, as far as starting a rally to the 4000 region in the SPX, I do not yet see that as the higher probability. Rather, I still see this as part of a larger corrective structure.
Yet, allow me to show you the most bullish perspective I have right now in the IWM. But, please realize it would have a lot to prove.
As you can see from the attached 60-minute IWM chart, IF the yellow [b] wave has indeed bottomed, and a yellow [c] wave rally has begun, then we would need to see the IWM extend to at least the 156 region for wave 1 of the yellow [c] wave. If the market can muster that strength in the coming days, then I will have to view the IWM as much more near term bullish, and would look to buy into a corrective wave 2 pullback.
So, as you can see, there is still much for the IWM to prove to make me consider this a more near term bullish structure.
But, for now, I am still viewing this as part of a very complex [b] wave as presented in green. Yet, I have no clear immediate downside set up at this time, especially after we had one break this morning. Therefore, I have no reason to be aggressively bearish at this time. But, rather, I have to take a more neutral stance.
In the SPX, as I noted earlier, I simply have no high probability perspective to be able to count us as having started the rally to 4000SPX just yet. We have been through this more times than I can now "count" (pun intended), as the set up simply does not look primed to take us to those much more lofty levels I expect before this bull market off the 2009 lows completes.
But, as I noted about the IWM, that does not mean I have a reason to be aggressively bearish as this time. While the market is now pressing against the next higher resistance region noted on our charts and from our analysis, I have no indications we have yet topped, nor do I have an immediate bearish set up in place. Rather, I have to take more of a neutral stance until the market clarifies its intention.
My main perspective remains that we are still in a corrective structure, and we are not yet ready to rally to 4000SPX. While many will "feel" bullish after today's action, I have no reason to take a bullish position unless the IWM is able to complete 5 waves up off its last low into at least the 156 region. And, while the structure of that potential is quite questionable, clearly I am going to remain neutral to somewhat bearish in the near term until the IWM can prove otherwise.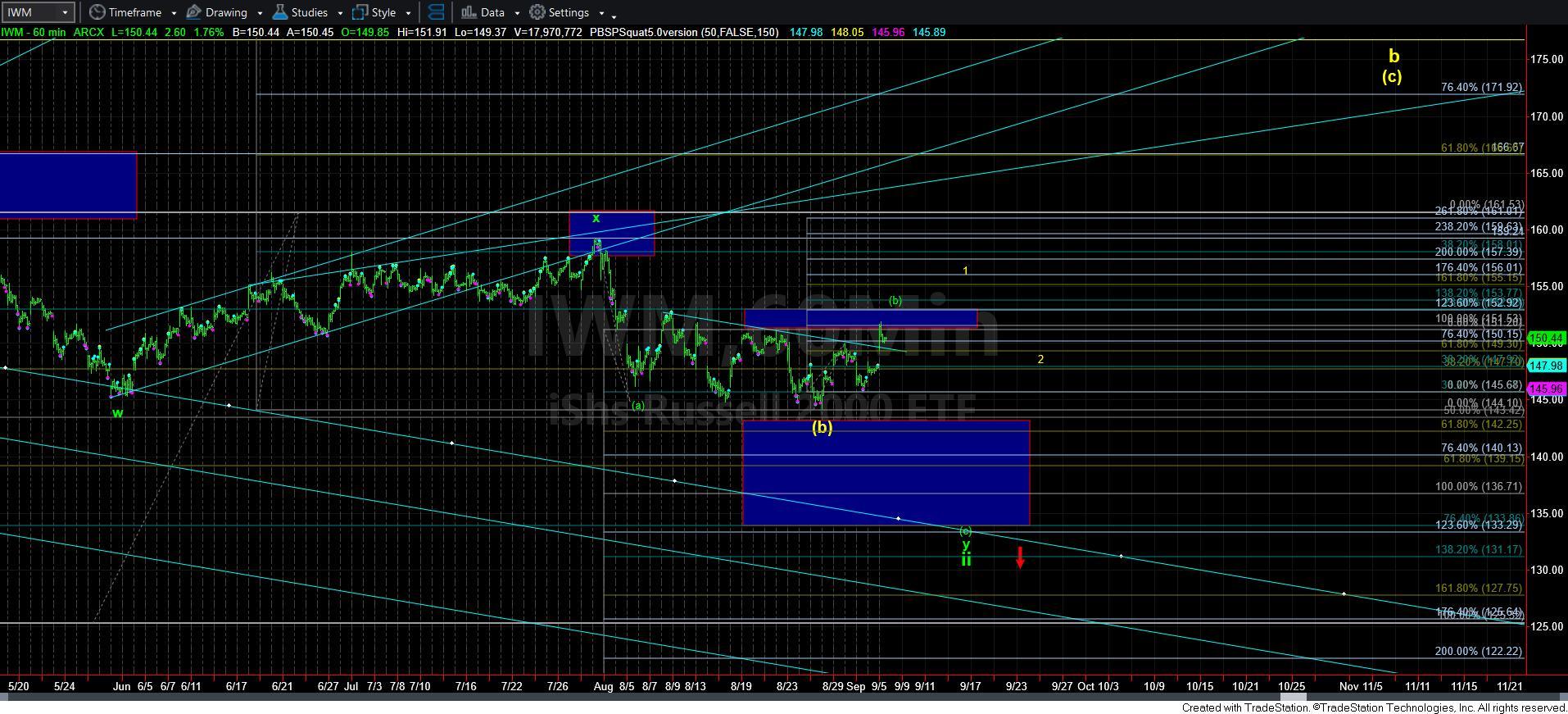 60minIWM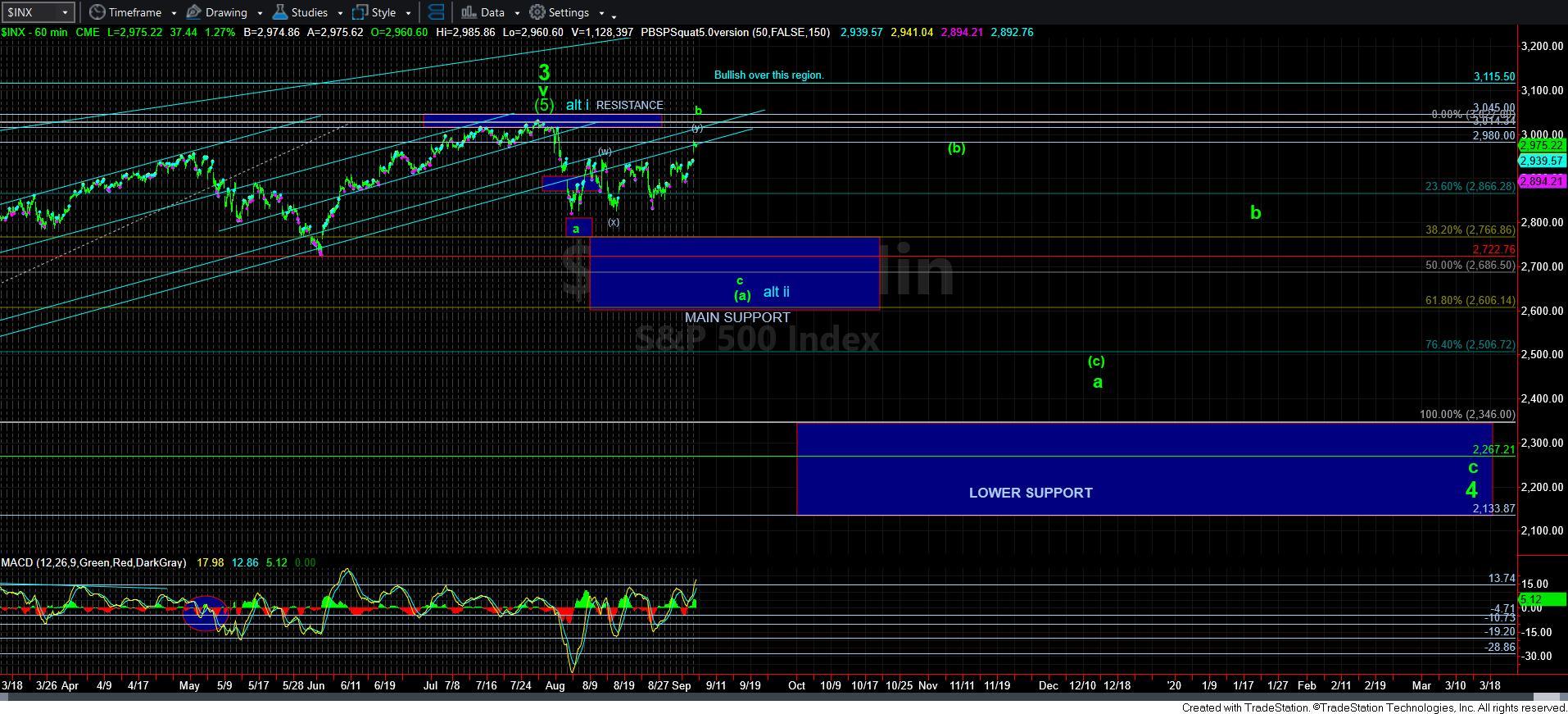 60minSPX