With the S&P 500 (SPX) being unable to rally Thursday, it almost seemed stuck in the mud. Yet, the Russell 2000 (IWM) took the reigns and initially shot up in the morning, suggesting we may finally be getting that last run to our target box.
However, the intra-day reversal has made me question whether we will be taking a direct path to our target. If Thursday's pullback low holds, then we can continue this rally towards our target box to complete either the a-wave in wave (iii) in green – or the wave (i) leading diagonal in yellow. However, a break down below the day's low would suggest the b-wave may be taking shape as a triangle.
So, even though the SPX is well within the resistance box for either wave (i) or the a-wave of (iii), the IWM should still see a bit higher before it completes the same structure.
And, again, my main perspective remains that we will need to see how the next larger pullback takes shape before we can determine if the 3000 region will top us out through an ending diagonal, or if we can extend to the more ideal target just north of 3200 on the SPX.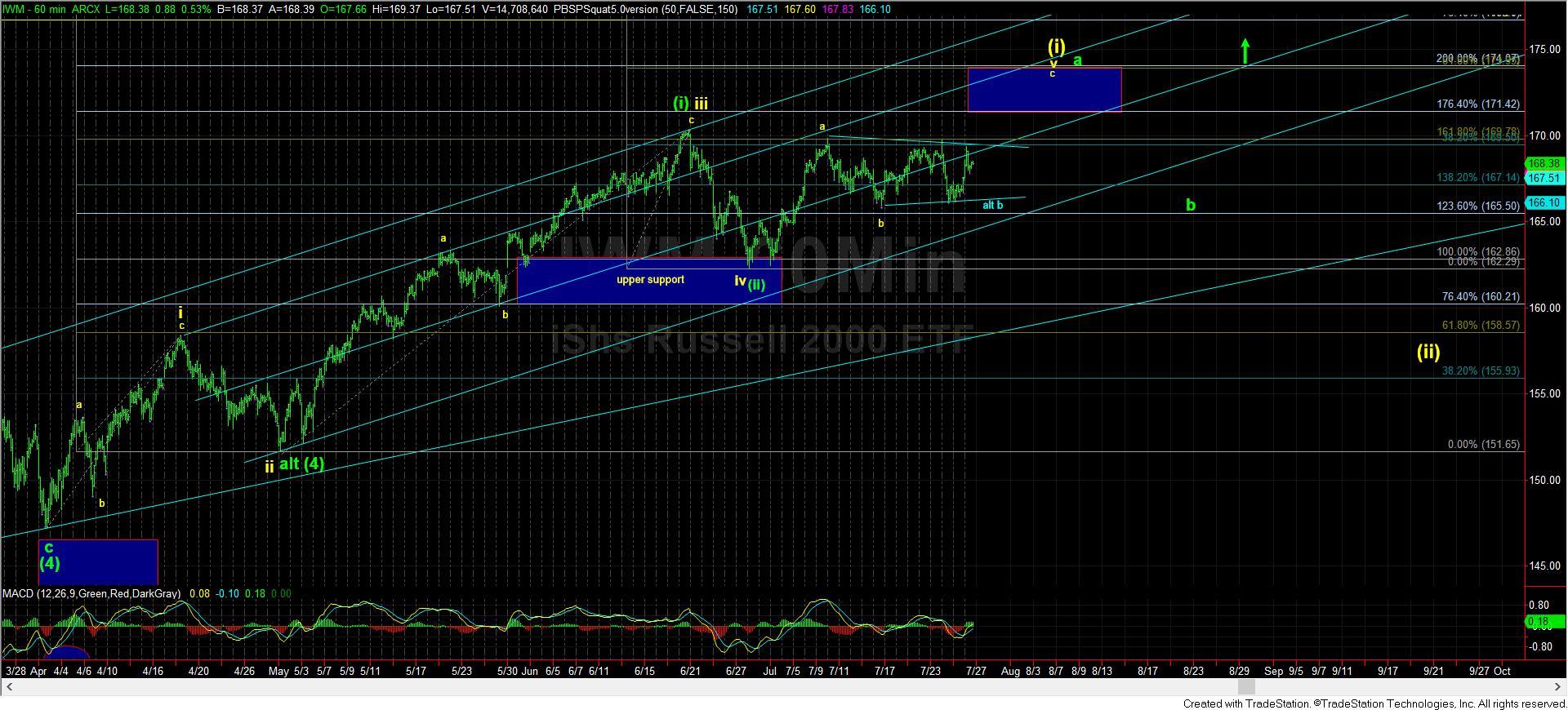 60minIWM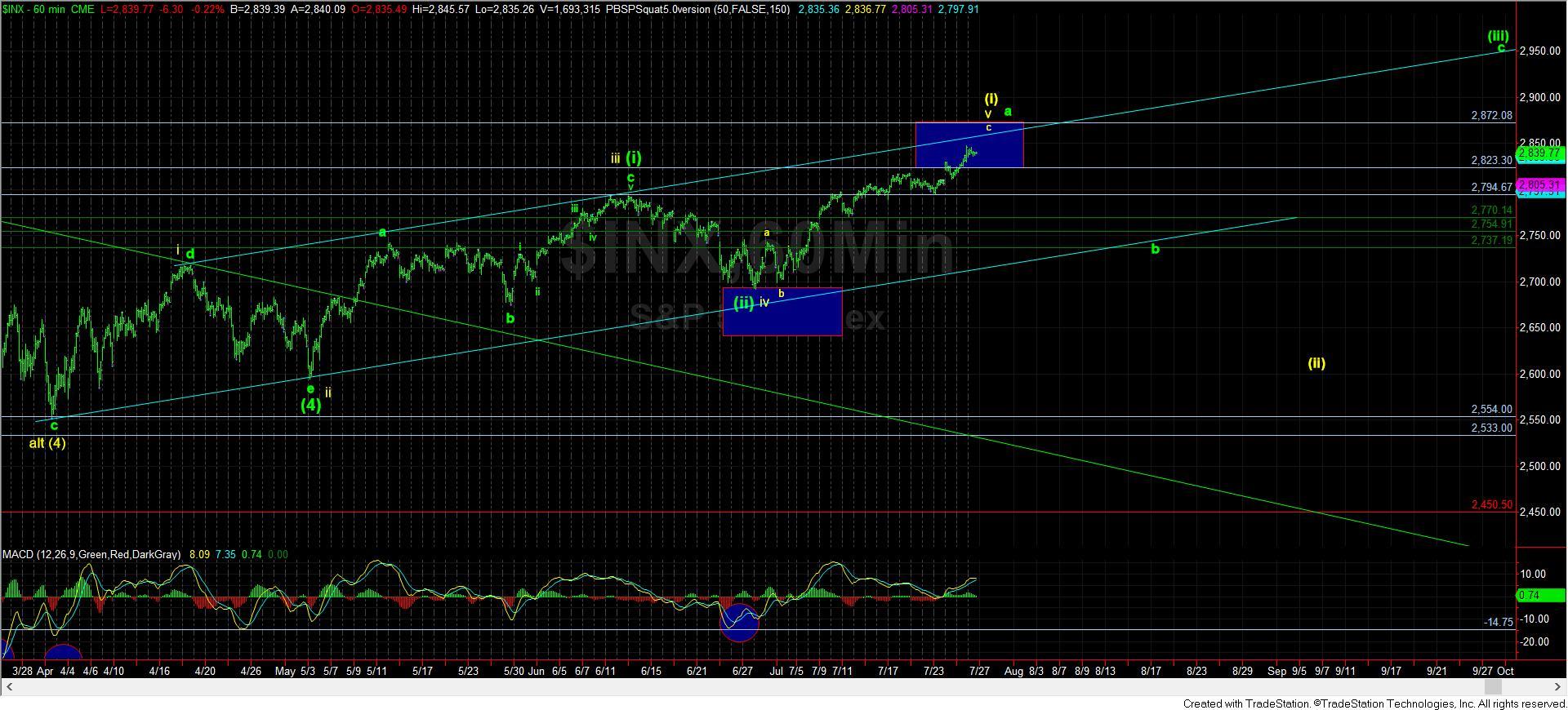 60minSPX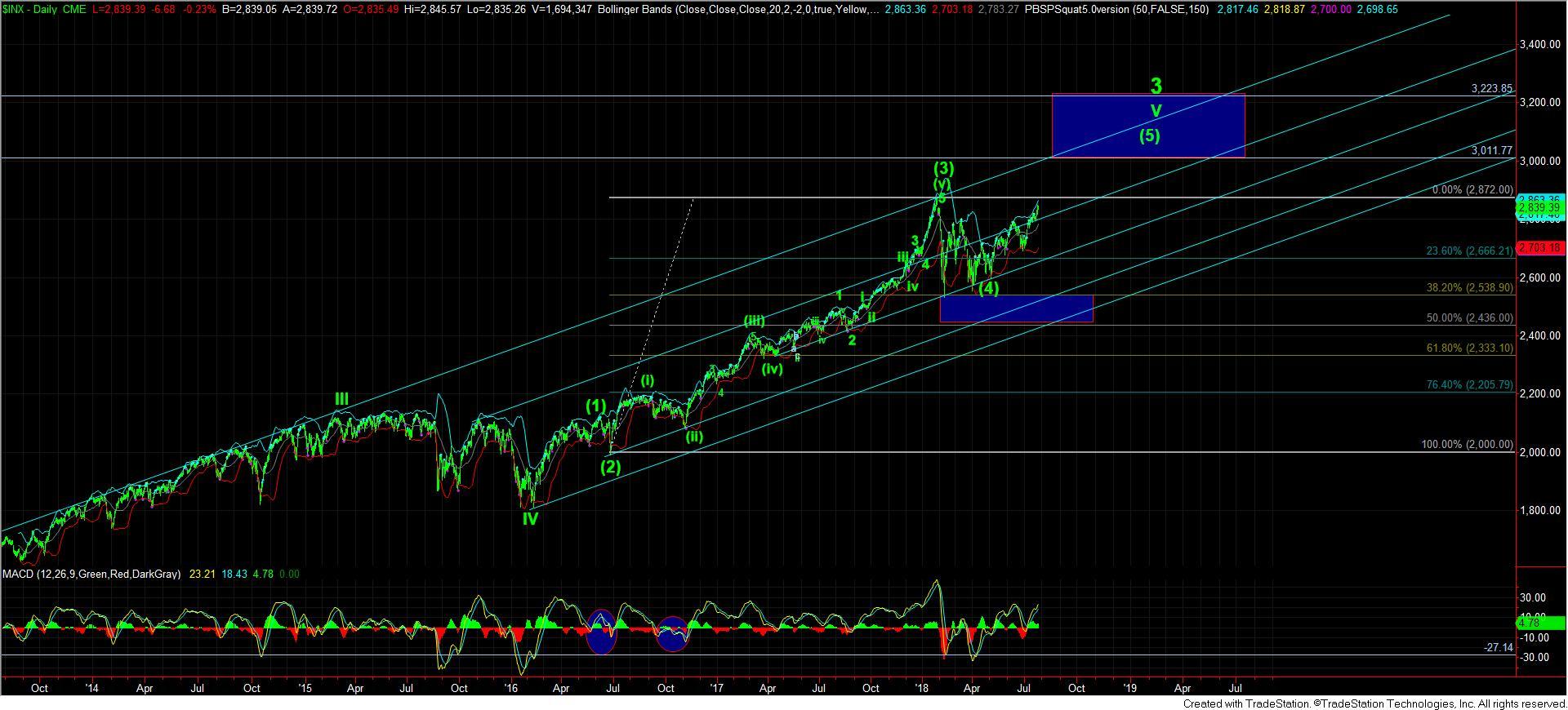 1SPXdaily