INTRADAY UPDATE - At Resistance
Yes, I know the market has now broken down below support I outlined in the weekend update. And, yes, I know this now increases the potential for the yellow count in a more direct drop to the 4400 region. But, I have to be honest with you and tell you that there are a lot of problems with this yellow count direct drop, and the next 24-36 hours will likely seal the deal either way.
You see, in order to develop a nice c-wave down, you really need a clear 5-wave decline off a high to suggest that the c-wave down has begun. With a direct break down today, I cannot say that we now began with a clear 5-wave decline off the high. It is a very questionable initial 5-wave down off the high, and really counts best as a 3-wave decline.
Furthermore, the market is now as oversold as it was in October of 2020. Yes, we are now more oversold on the MACD on the 60-minute chart than we have been in almost a year and a half.
So, while I want to get resolution in this region already, the best I can provide is saying that there is now probably a 50/50 split in my eyes between yellow and green. And, how the market handles this pivot is going to be the key for us in the next day or so. IF the pivot holds as resistance, then it points us down to the 1.618 extension for wave v of 3 in the 4480ES region. But, if we break out over the pivot, then either this c-wave in yellow is taking shape as a big ending diagonal, or we are indeed heading back up to complete a bigger wave [3] in green.
I will update more as the market progresses later today in the main afternoon update.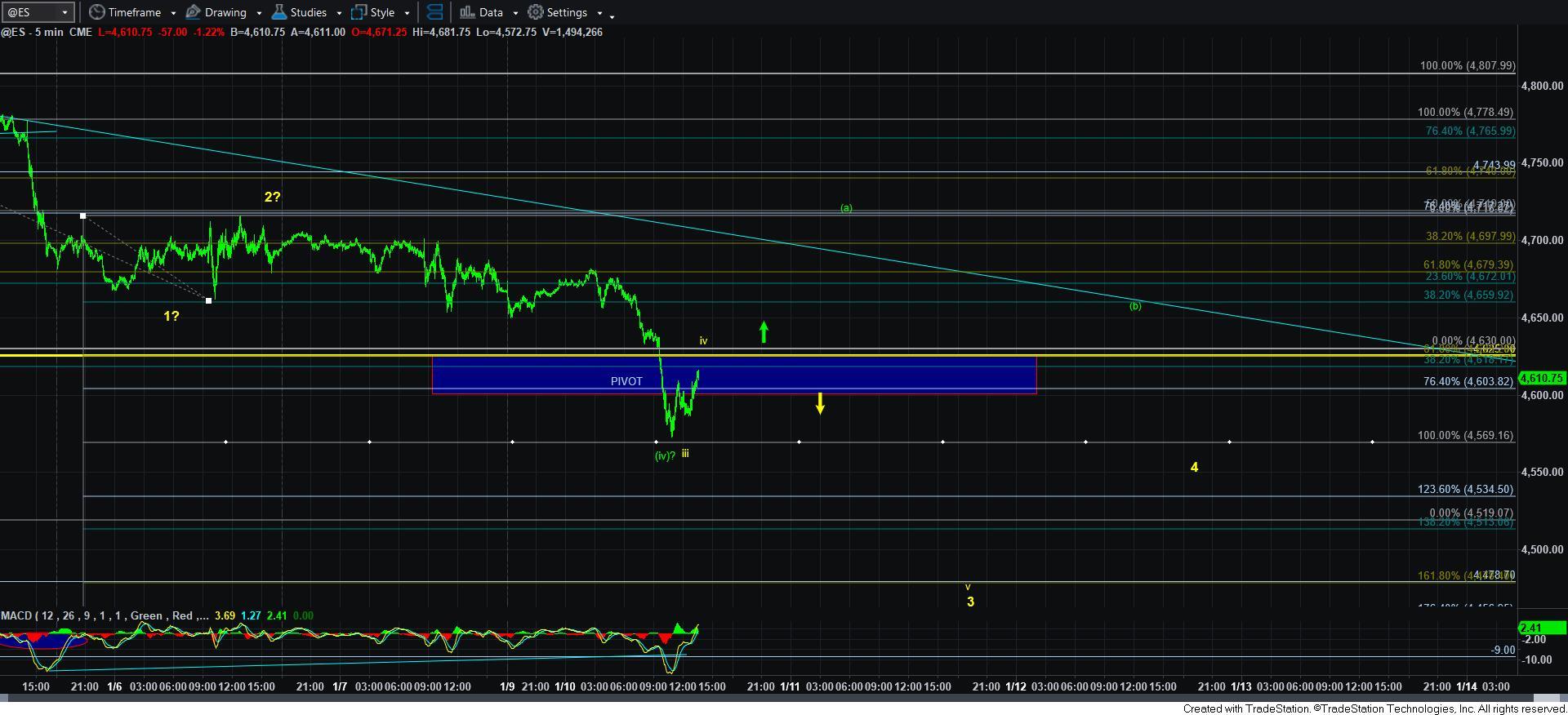 5minES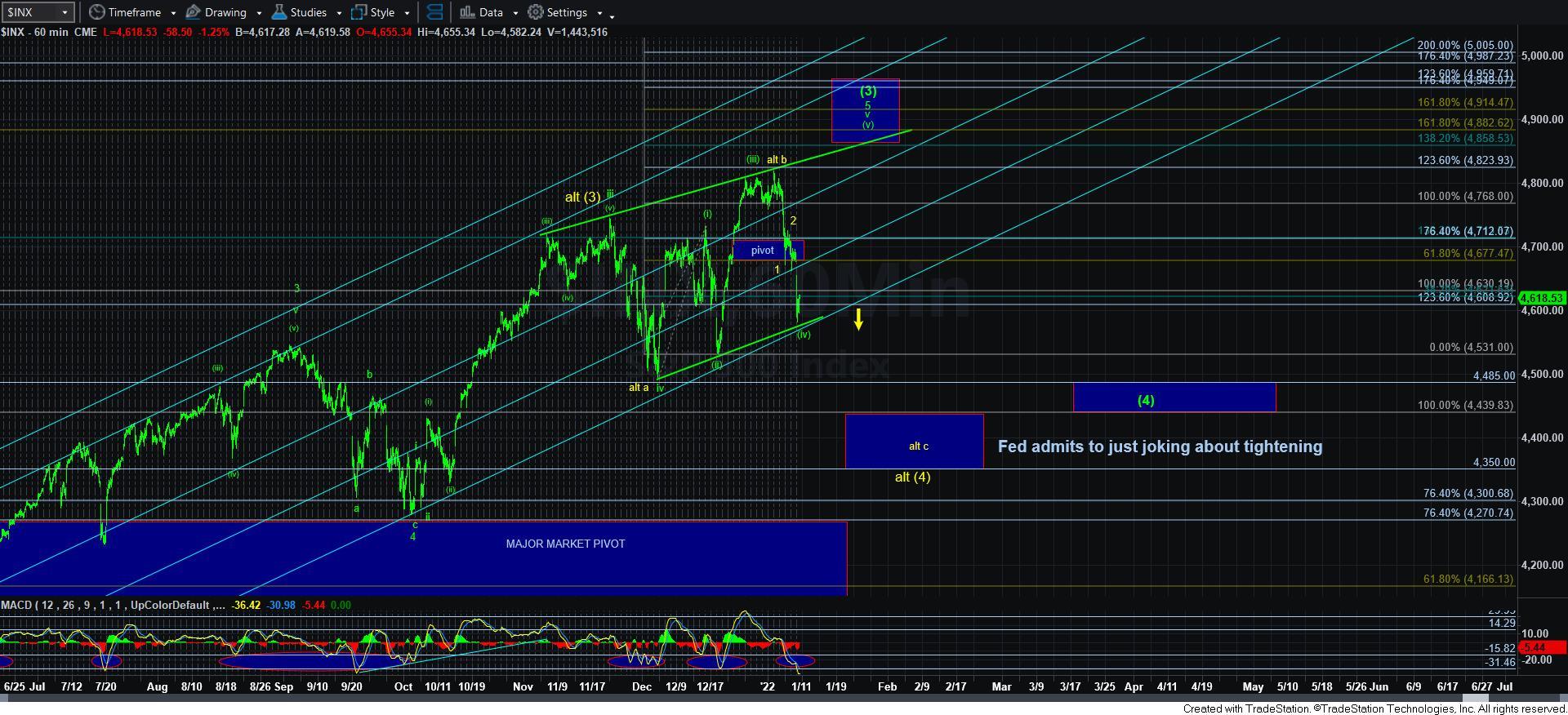 60minSPX