I Still Don't Trust This Market
There is one structure that allows me to maintain a high degree of confidence – and that is a standard Fibonacci Pinball 5-wave structure. Anything less than that does not allow me to place sufficient trust in the structure to suggest a high degree of likelihood for a successful trade or pattern resolution.
From the weekend analysis, I noted that I would like to see evidence of a CLEAR 5-wave decline to suggest that the [c] wave down in the a-wave of the larger a-b-c corrective pullback is in progress. Well, in ES, we certainly have seen less than an ideal 5-wave Fibonacci Pinball structure to the downside today. Rather, the structure was quite overlapping and does not lend itself to a clean downside count.
Yet, there is some potential in the SPX to potentially be completing 5-waves down off the Friday high into the lows we are striking as I write this update. But, it would mean that we would need to see an imminent CORRECTIVE rally. Should that take shape before the end of the day, then I would be looking at this as a i-ii downside structure, as outlined on the 5-minute SPX chart.
But, as I noted, the downside structure in ES is not anywhere close to that potential. And, it may suggest that we are dropping directly to the blue box on that chart to complete a more shallow [c] wave of the a-wave. Yes, that also means that if we see the i-ii structure in the SPX, it would project for a much deeper [c] wave of a. Keep in mind that it is quite common to see the a-wave of an a-b-c- structure target the .382 retracement of the entire prior rally. That would put us down into the 3867-3906SPX region for an ideal a-wave target.
So, it leaves me with one specific point that I can apply across the board right now: As long as all rallies are now corrective in nature, I believe we are heading down to the bigger target box below for the larger degree a-b-c pullback in either the green [b] wave or the yellow wave [2]. But, should we see a CLEAR 5-wave rally structure, then we will have to stay on high alert for an earlier break out potential. For now, I am looking down, and I would love to see the MACD on the daily chart reset.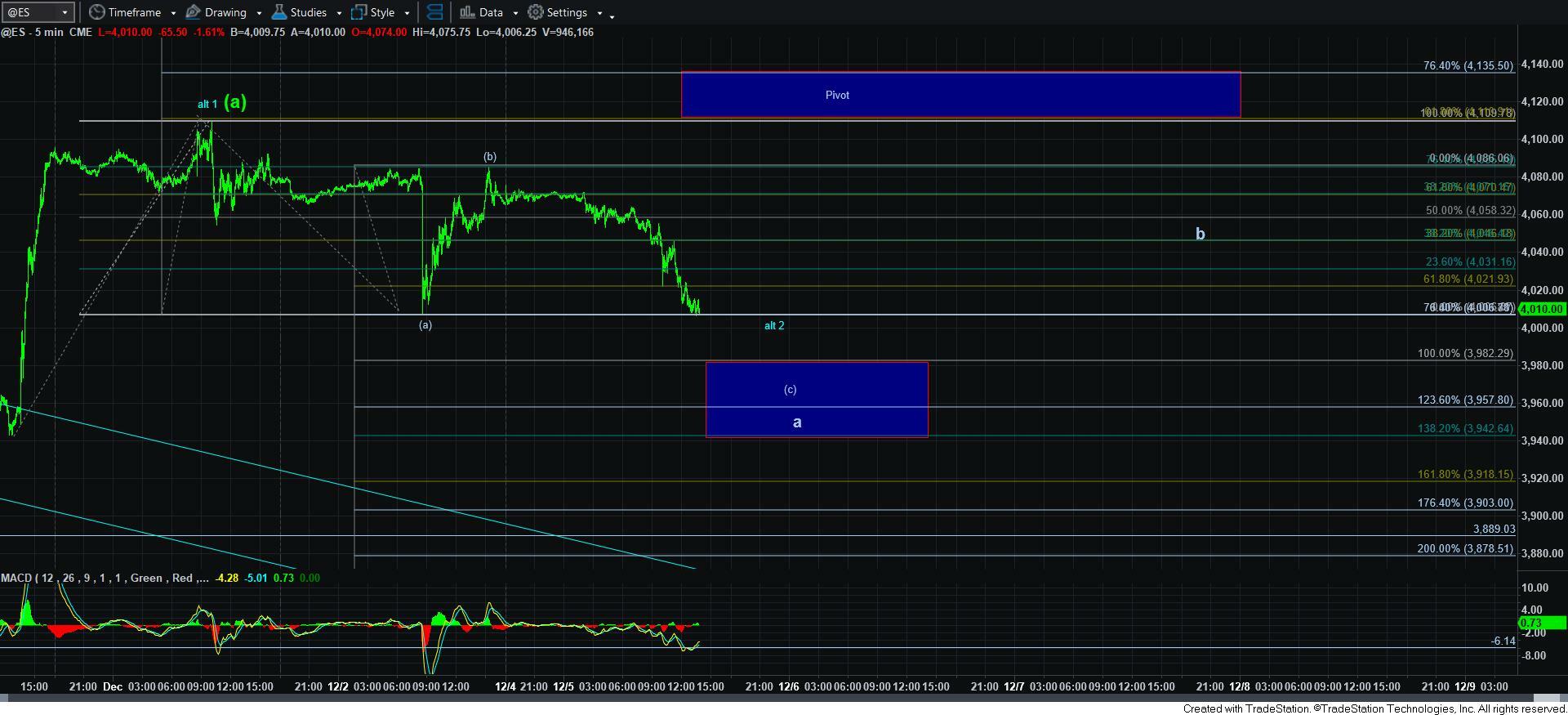 5minES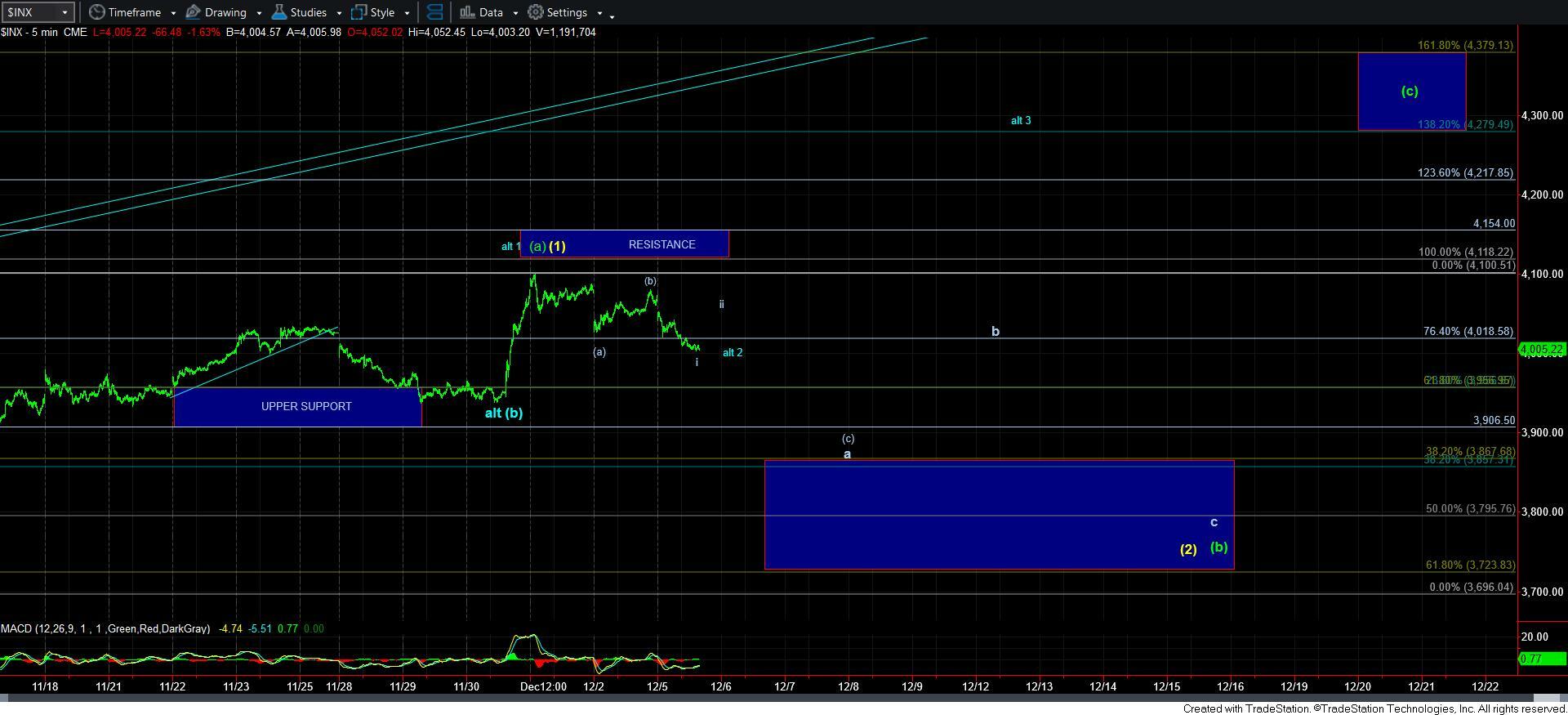 5minSPX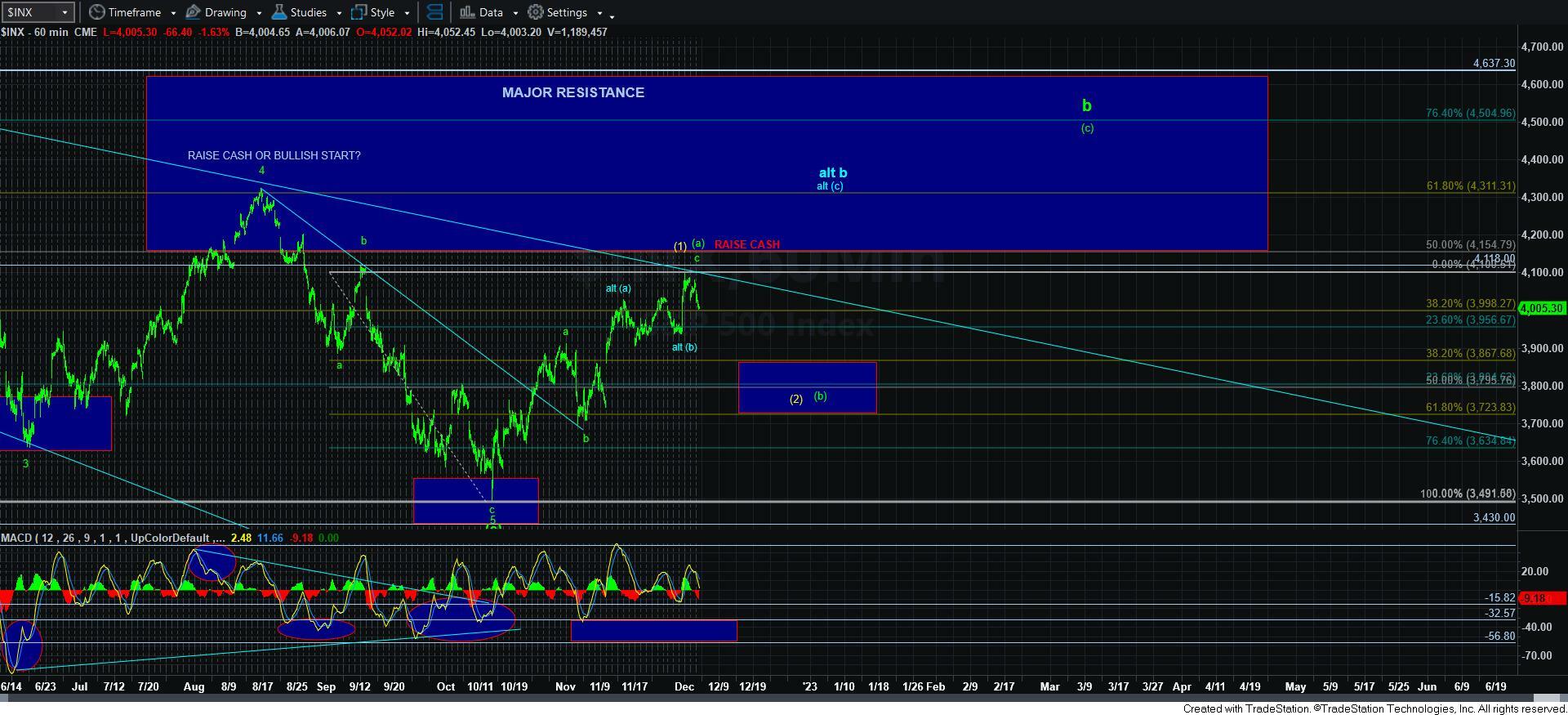 60minSPX