I Have Good News And POSSIBLE Bad News
The market followed through today in our expectation for a c-wave lower towards our [b] wave target. So, my primary expectation now is that we will see a [c] wave rally towards at least the 4050SPX region, which is where the [a]=[c] would point us. This is the good news and this remains my primary count.
Here comes the POSSIBLE bad news, which I am providing to you for risk management purposes.
The drop today provided us with a c=.764*a relationship, which is a reasonable size for the c-wave. Keep in mind that the standard is c=a. However, since the SPX counts a bit differently than the ES, the relationship in the SPX was c=.618*a. While that does happen in rarer circumstances, when we see a final drop which reaches only the .618 extension of the initial drop beforehand, it normally points towards a 5th wave. In other words, the relationships between the decline waves off this week's high would count best as a 5-wave decline in the SPX.
That means we have to be very cautious over the coming days. While my primary expectation remains the [c] wave rally, if we strike the resistance box I have placed on the 5-minute ES chart, and then break down below the low we struck today, that would open the door to a DIRECT decline to the 3500SPX region. Again, the reason I am outlining this is purely for risk management purposes. I still view the daily chart as more suggestive that we have begun a rally rather than suggesting we drop to a lower low at this point in time. And, this is the reason I am putting this update out early today. But, I think we all have to be aware of the parameters for both sides of the market action in this environment.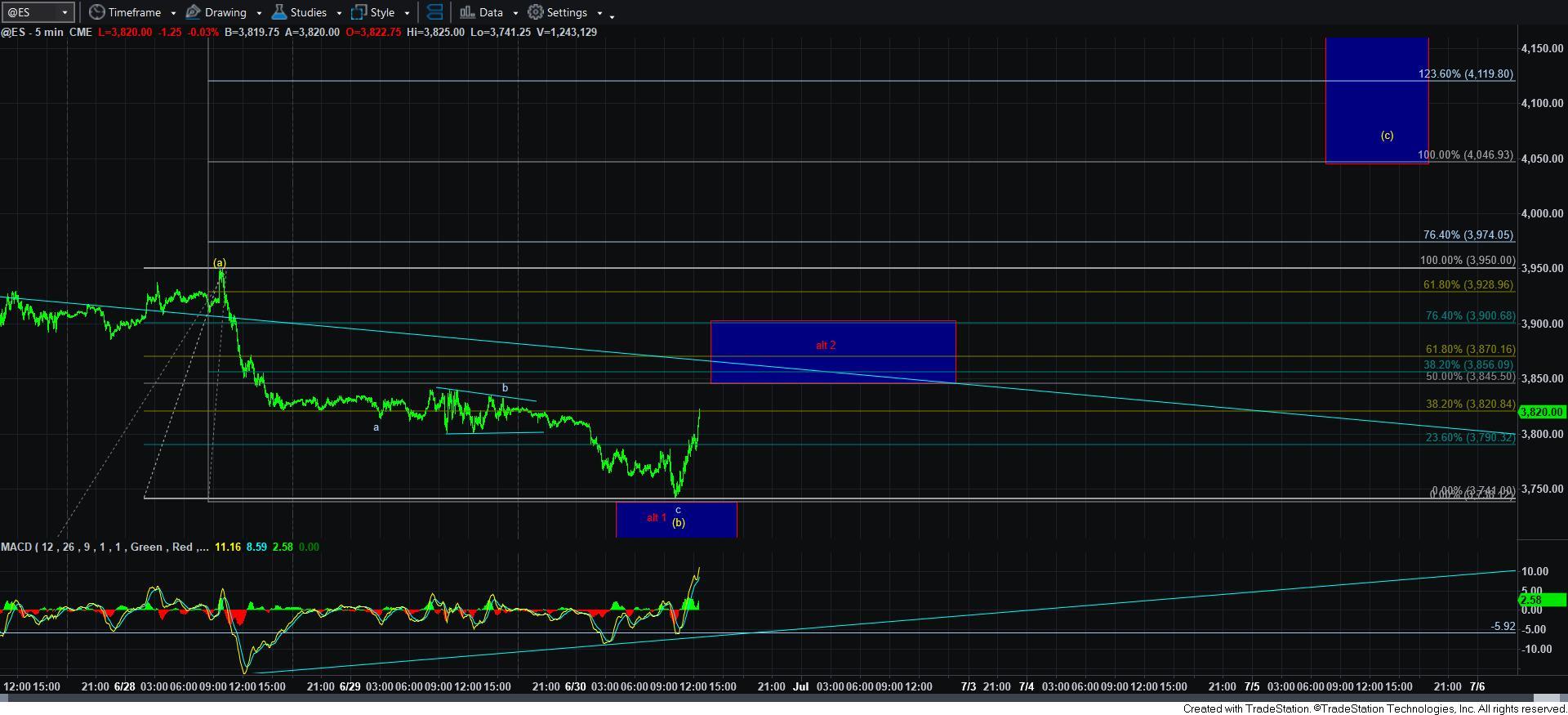 5minES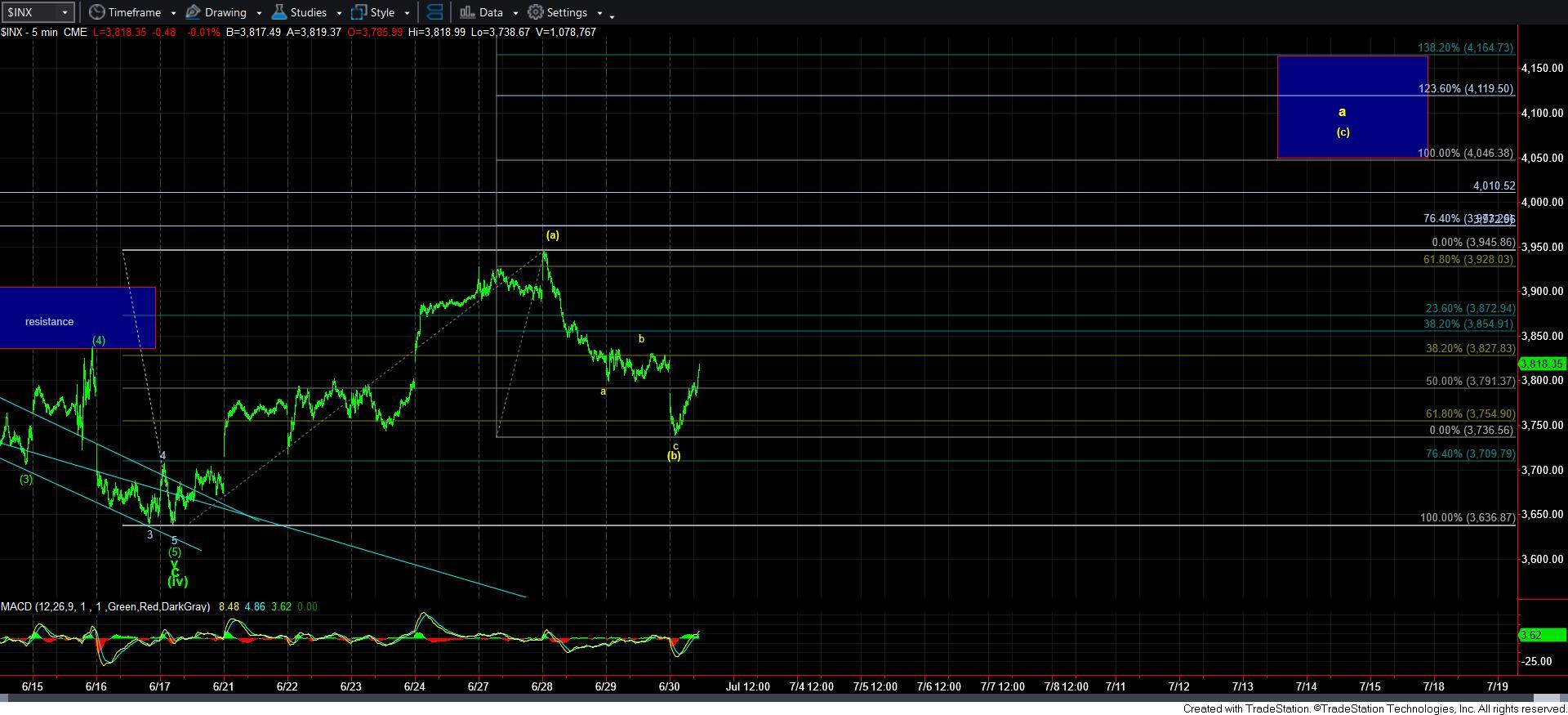 5minSPX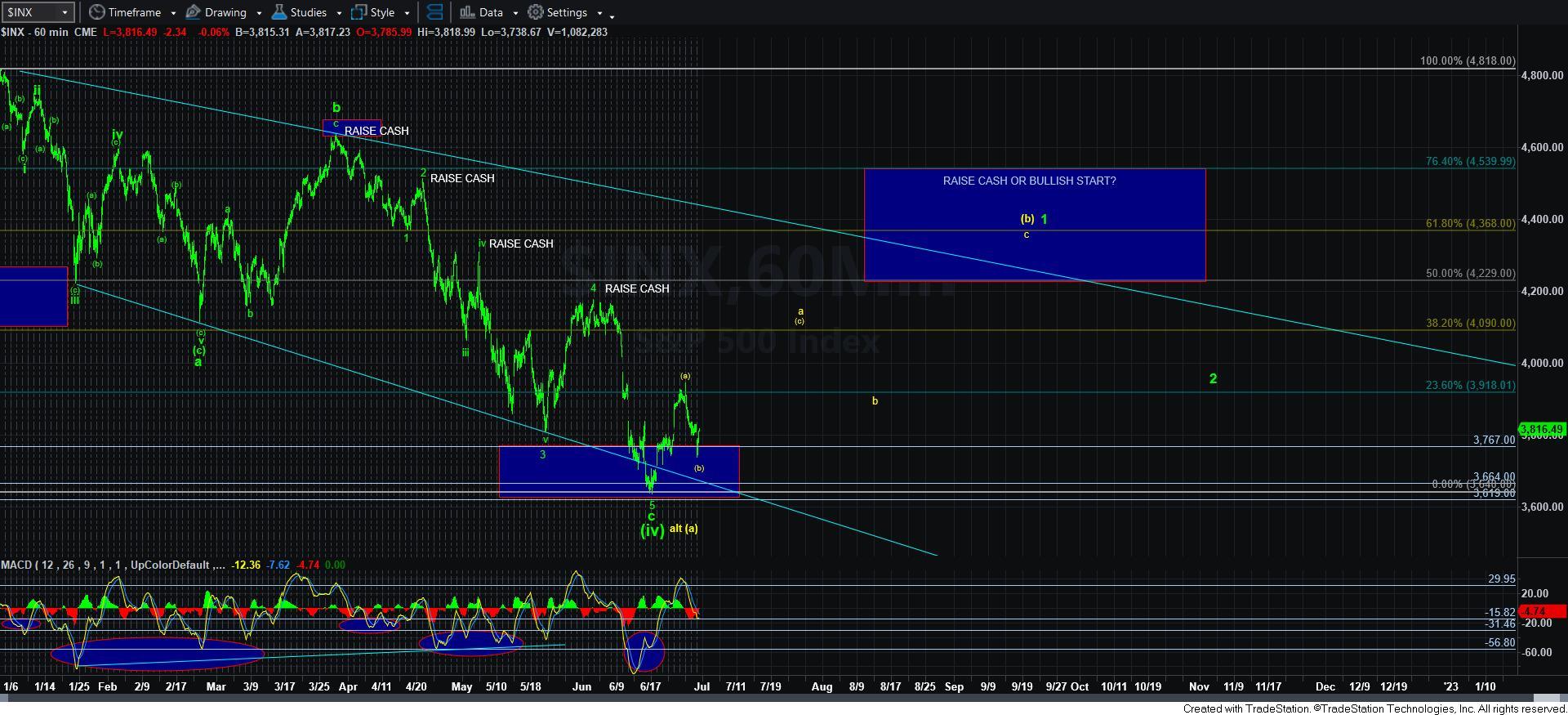 60minSPX