I Got Nothin - Market Analysis for Jan 14th, 2019
It is rare that one can set up a situation where a trained lawyer does not have anything to say. And, Mr. Market accomplished that today.
There is really nothing for me to add from the weekend analysis, as the market has just been going sideways for 4 days now. But, as you can see from the chart, not only will the 2560SPX act as standard support, it also is where we intersect with the uptrend line off the recent lows. So, we still need to break down below there to suggest the a-wave of the [b] wave pullback is in progress. And, until such time, the market retains potential to extend to the next resistance region of 2640SPX.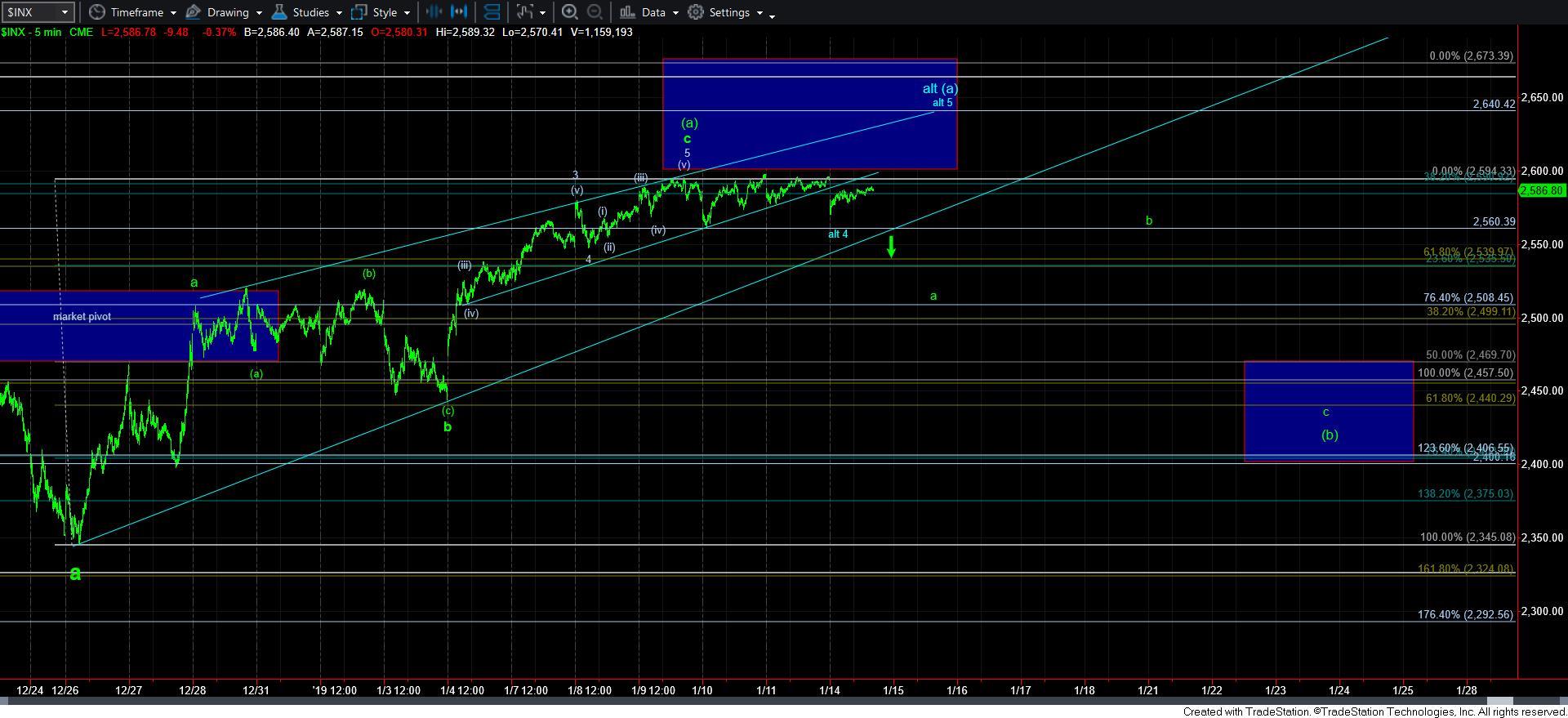 5minSPX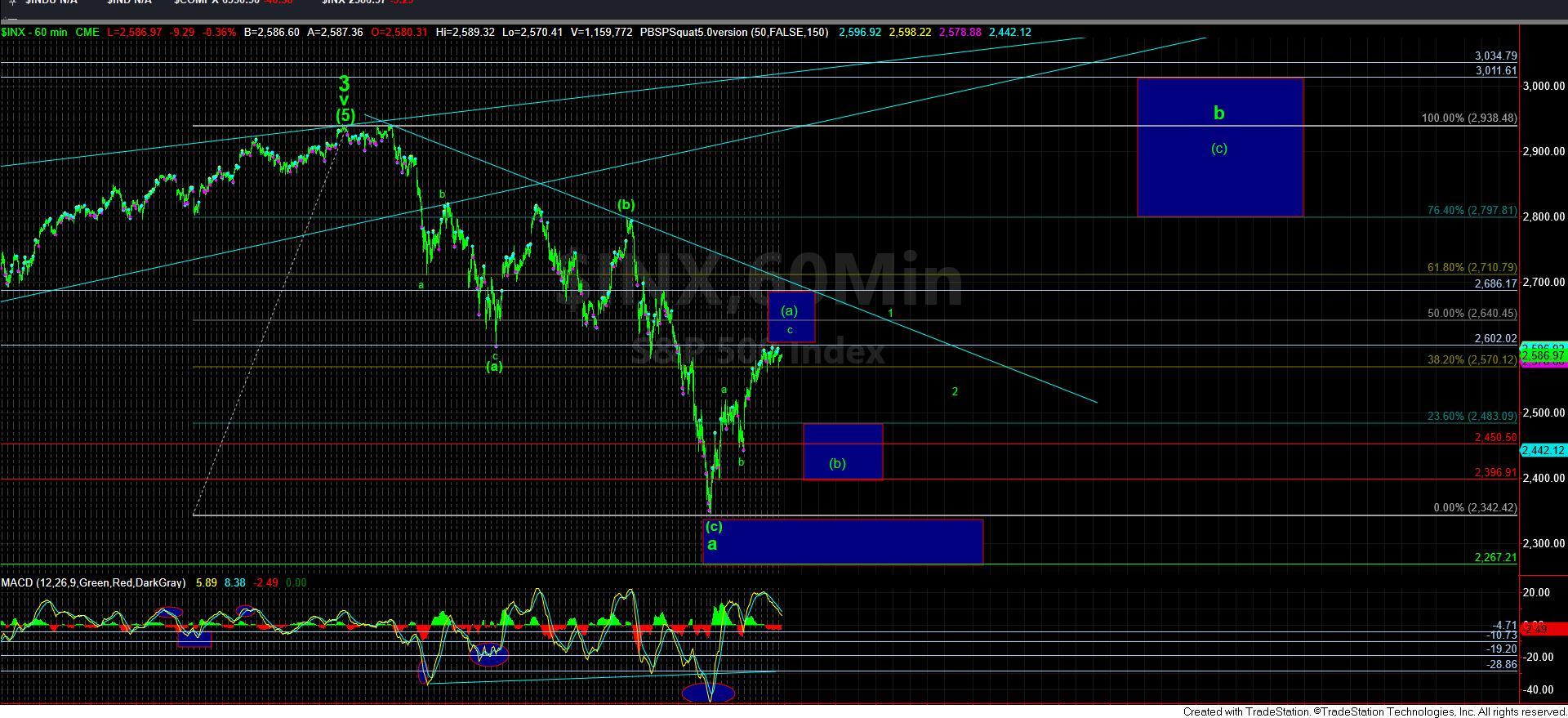 60minSPX