How Much More Grind Can We See?
With another day gone by, I still cannot say anything has changed in the micro-picture in the SPX. As you can see from the 5-minute chart, absolutely nothing has changed, especially since we only added on a few more points. All potentials will still remain on the chart, but as long as we do not break 2570SPX, the primary count has to continue to look higher.
In our primary count, we are tracing out an ending diagonal pattern to complete wave (3) off the February 2016 lows. Now, I don't want to frustrate you, but if you look closely at the blue count on the 5-minute chart, there is potential for this diagonal to take us most of November in this grinding whipsaw-type of action. This would provide for a more protracted type of ending diagonal. And, the main reason I am even considering it is because the IWM still looks like it needs another higher high to at least the 153 region before we can consider all 5 waves as completed off the August lows.
So, in the near term, as long as all pullbacks hold over 2570SPX, this ending diagonal still needs at least one more rally phase, but potentially can take us a good part of November until it is completed.
Moreover, despite most believing that this market will not pullback, I am still looking for a test of the 2520-50SPX region, which can certainly happen before year end. And, as we have discussed, it will take a strong break of 2520SPX to open the door to the larger degree wave (4) back down to the 2330-2400SPX region. But, the larger structures are still pointing up towards the 2800SPX region before I will be looking for a 20% correction in the overall market.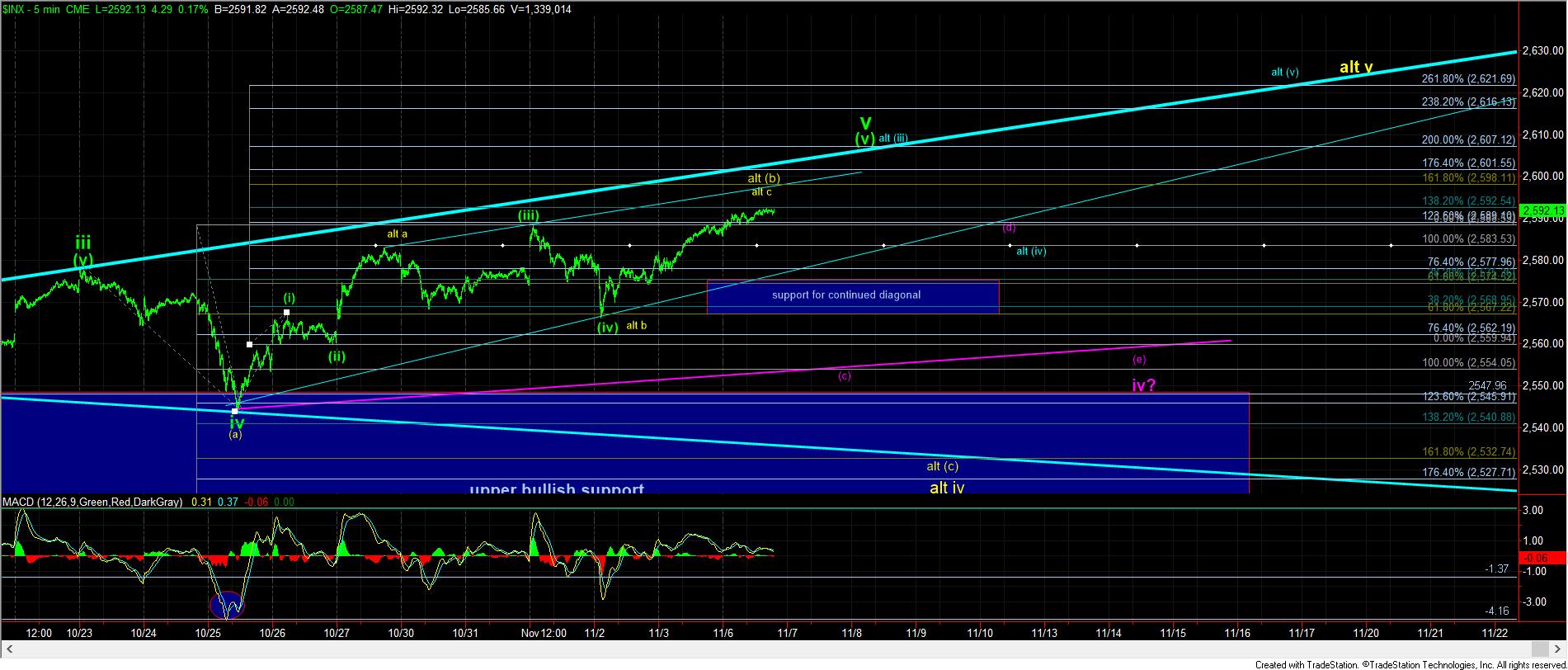 5minSPX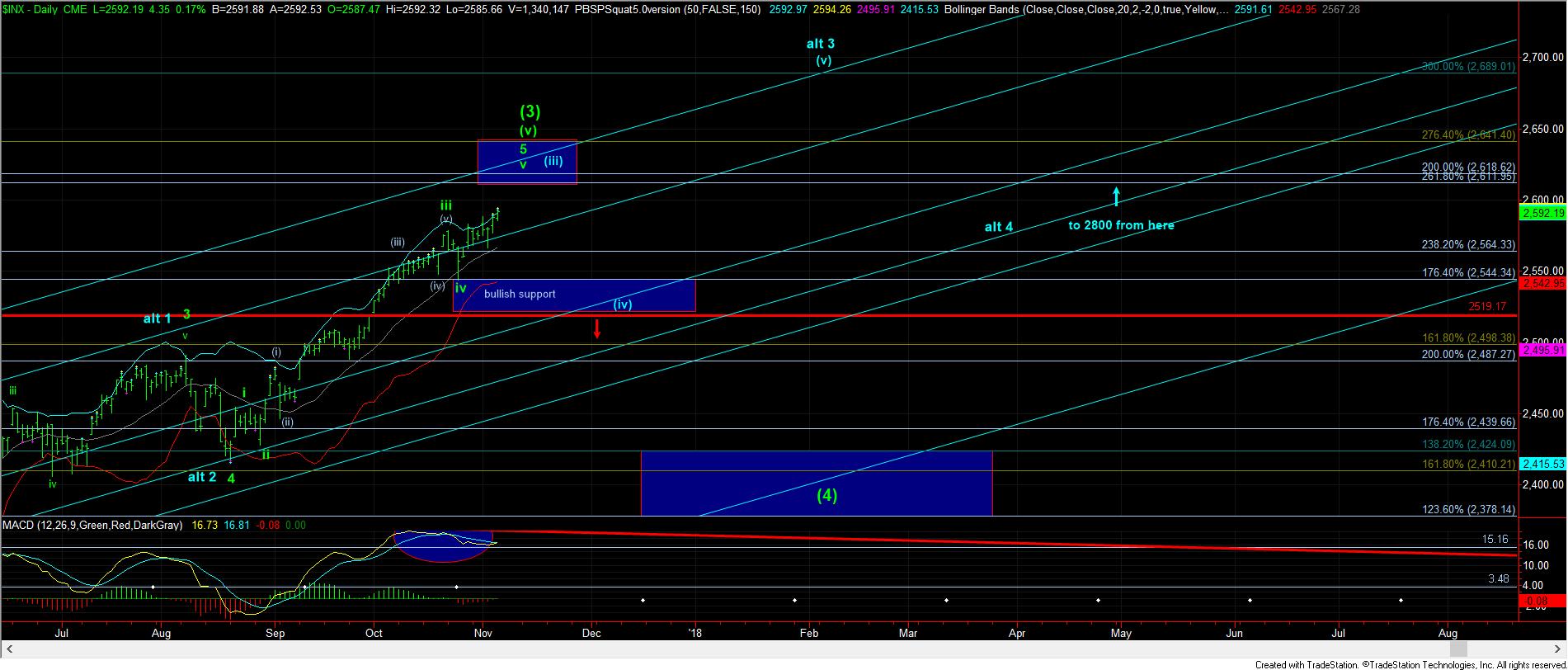 1SPXdaily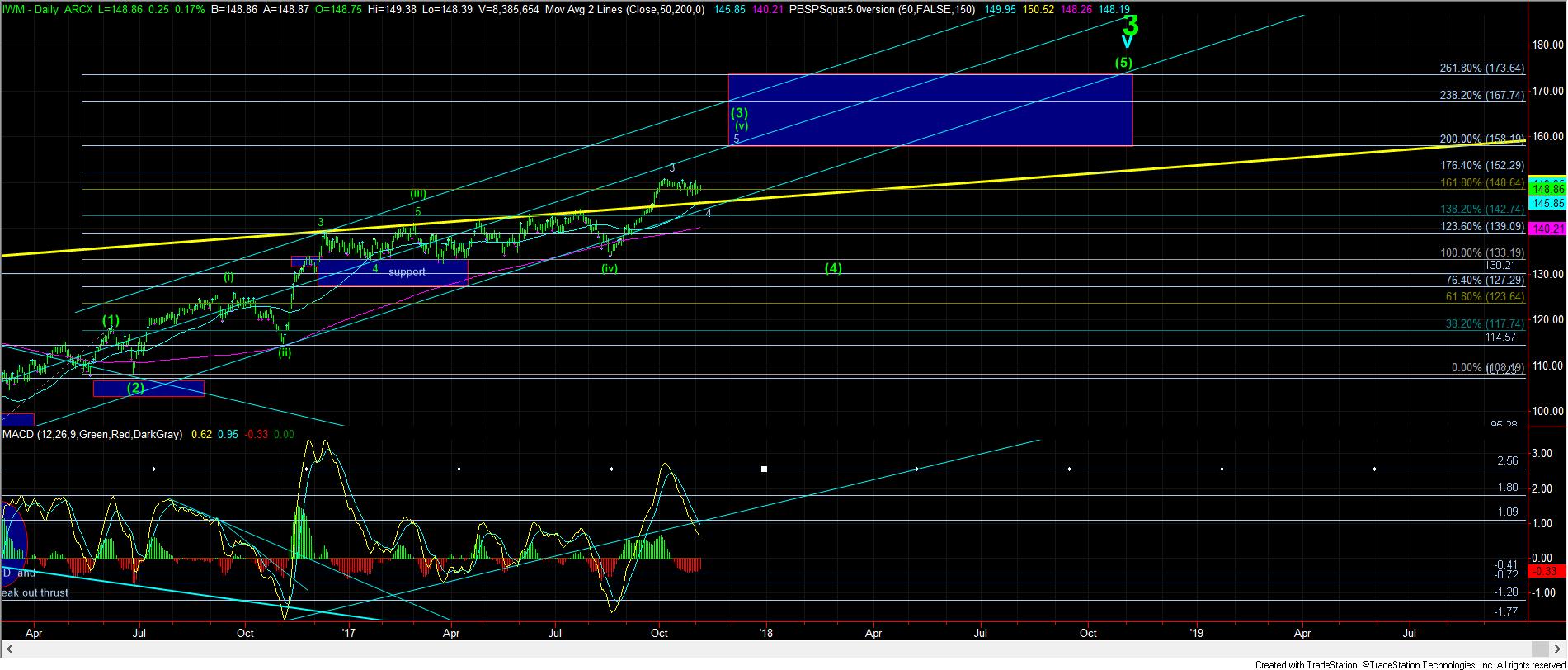 IWM daily