How Much Lower Can We Go?
How Much Lower Can We Go?
With the market following through to the downside today, the question is how much deeper will this drop take us? Ideally, I wanted to see us getting down towards that 1900SPX region. But, the path we have taken today opens the door to a possible higher bottom than I expected.
As I have been noting all day, the 1927/30SPX support zone has multiple Fibonacci calculations pointing to it, with the main one being that it is where w=y within this (b) wave. In order for us to be able to strike the next lower target in the 1912SPX region, that level is going to have to break.
For now, the best count I have is that we have just about completed wave 3 down in the c-wave into the 1.764 extension within that 5 wave move down. That means that the market "should not" exceed the 1948SPX level (1.00 extension down in this c-wave) for a 4th wave bounce, and then make a lower low, ideally targeting the 1912SPX region. A strong move through the 1955SPX zone would suggest something else is playing out.
Once we complete this 5 wave downside structure, the question will rest upon how we rally off that low. If it is in impulsive form, then I am looking for 2032-2072SPX by early to mid October for the larger (c) wave of the bigger b-wave within our red count. However, if such rally is corrective, and the lows we complete within this 5 wave structure down break, then it is a strong indication the market has set up a 1-2, i-ii downside set up, and we will be heading down to the 1700's to complete a 5 wave c-wave down sooner than I had initially expected. For now, my primary remains a rally into October before we drop to our final lows.
Two final notes: Due to the lack of strong downside extensions, I have had to raise my target box a bit to accommodate for the w=y perspective, especially if the market double bottoms in this region. Furthermore, tomorrow is our next Bradley turn date, and my turn window is between the 23rd until the 28th, which could present us with a bottom this week.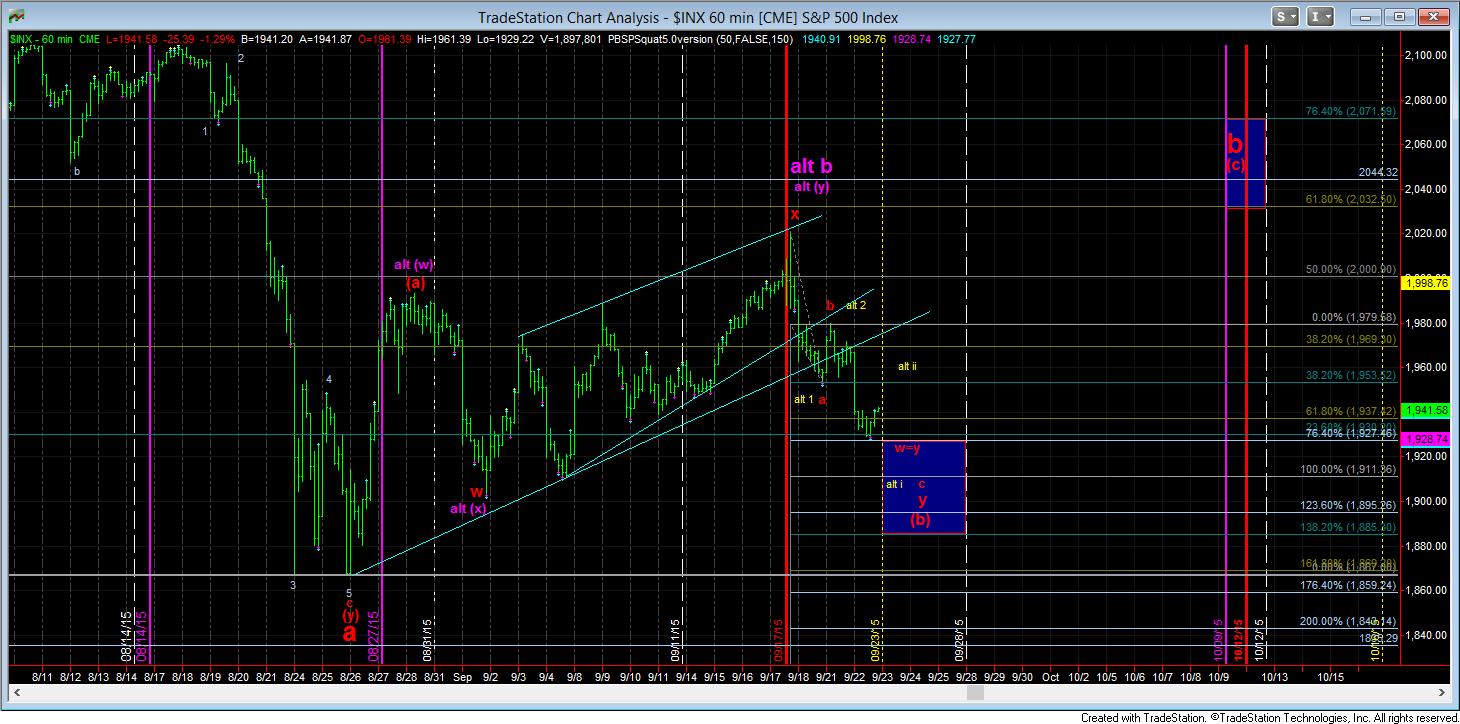 1turnchart