How Much Longer Can This 4th Wave Take?
Let me start by reiterating that it is "possible" that this 4th wave is over. While we have already struck our minimum target for this wave (4), it is hard for me to believe that a year and a half long 3rd wave is going to be corrected by a 2 week 4th wave. Moreover, I have no positively divergent technicals at the lows we struck. So, for now, I would say that the weight of evidence still suggests that this 4th wave "should" take more time.
Oftentimes, the b-wave takes enough time to bring those technicals high enough to support a price that strikes a lower low, or even a double bottom, but with the technicals providing us with positive divergence at those lows, suggesting a bottom is being formed. As we can see from the technicals on the daily chart, it does suggest that this b-wave may only be getting started. In other words, the technicals suggest that the longer and more drawn out yellow count would be best in this region.
So, while it is certainly possible we are completing all of the b-wave right now, and if we see a CLEAR 5 wave down off the high we strike in the coming days, then I will be much more weighted into the b-wave as having topped. However, if the market begins the next decline in corrective fashion, I will have to assume that either the bottom really is in for all of wave (4), or, I believe the more likely scenarios is that this b-wave will take much more time before it completes, as presented in yellow.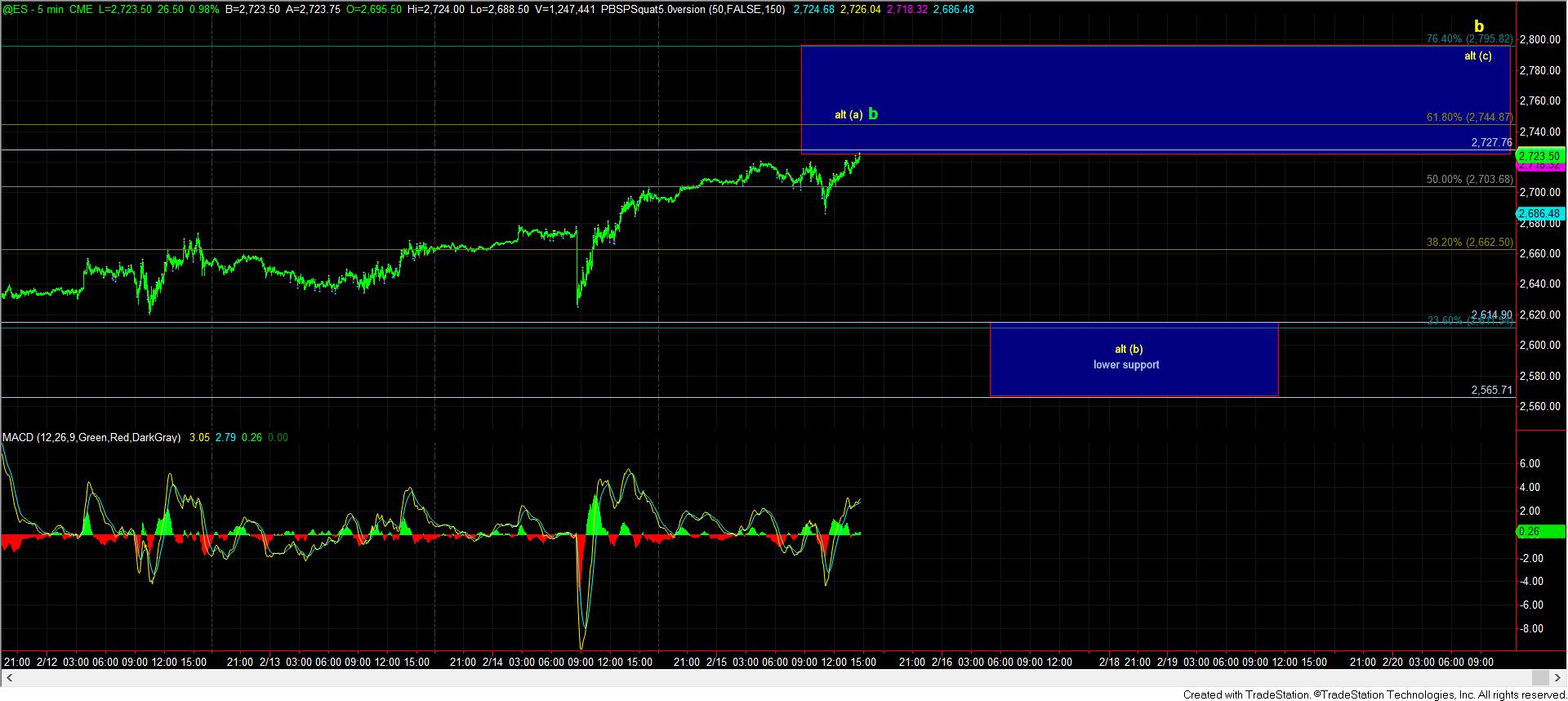 5minES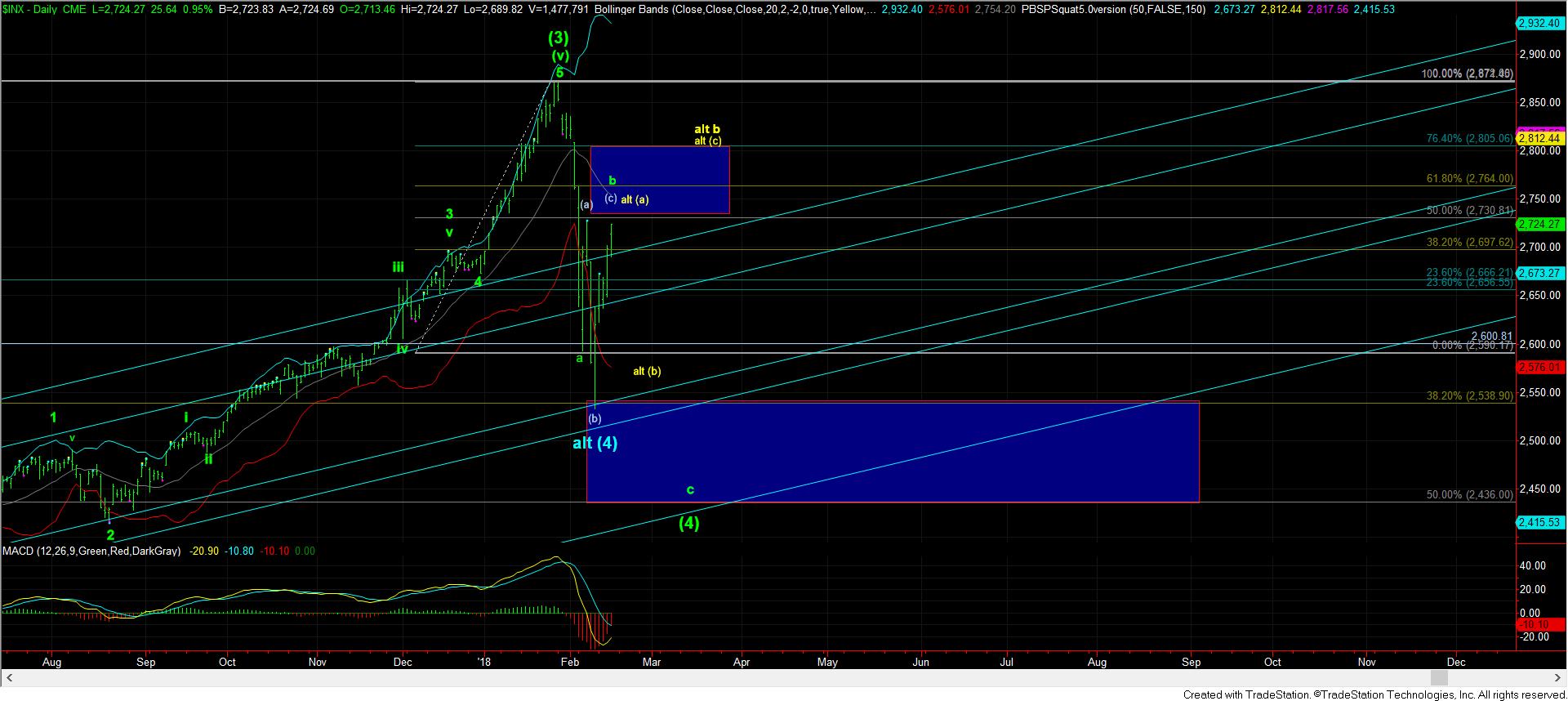 1SPXdaily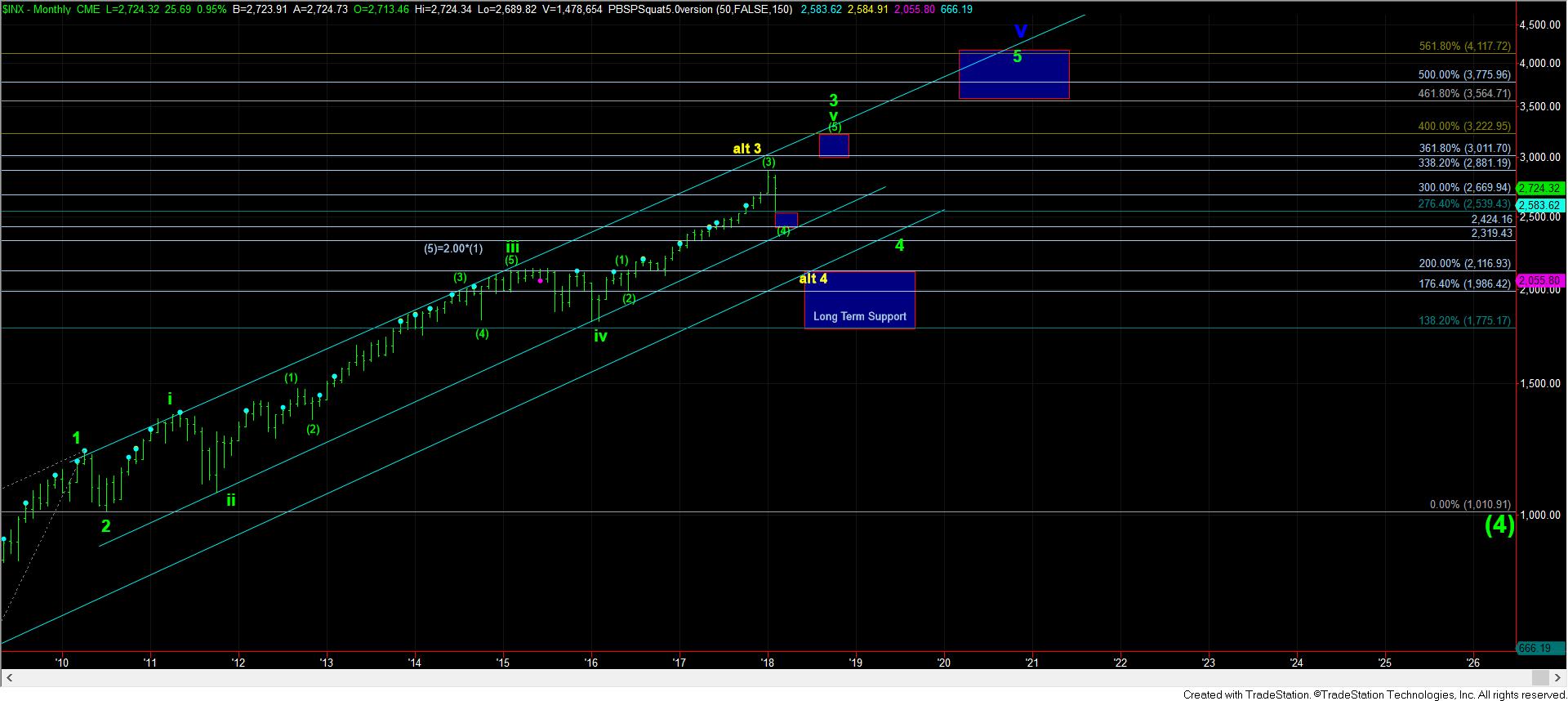 LONGTERMSPX