How Much Is Left In Wave [v] of iii?
With today's rally, the market has been pushing the size of a wave [1] of wave [v] of iii.
You see, if we top where we are as I am writing this update at almost 2pm, then we can still have a [1][2] set up for a more extended wave [v] of iii, and target the top of the overhead box for wave [v] of iii.
However, if the market continues directly higher towards the 4175SPX region, then I would view the yellow count as applicable, and we will likely top in the bottom segment of this target box for wave [v] of iii.
But, the bigger picture has still not changed. The market still has another test to pass before we can turn confidently bullish. We still need to complete waves iv and v (assuming we continue higher in the coming days to complete wave iii). And, should we be able to see another successful test of our pivot in wave iv over the coming week, and then rally towards the 4280-4325SPX region to complete wave v of 1, then we can become much more confident that we have begun the rally to 5150+. Until such time, it is prudent to remain a bit more cautious.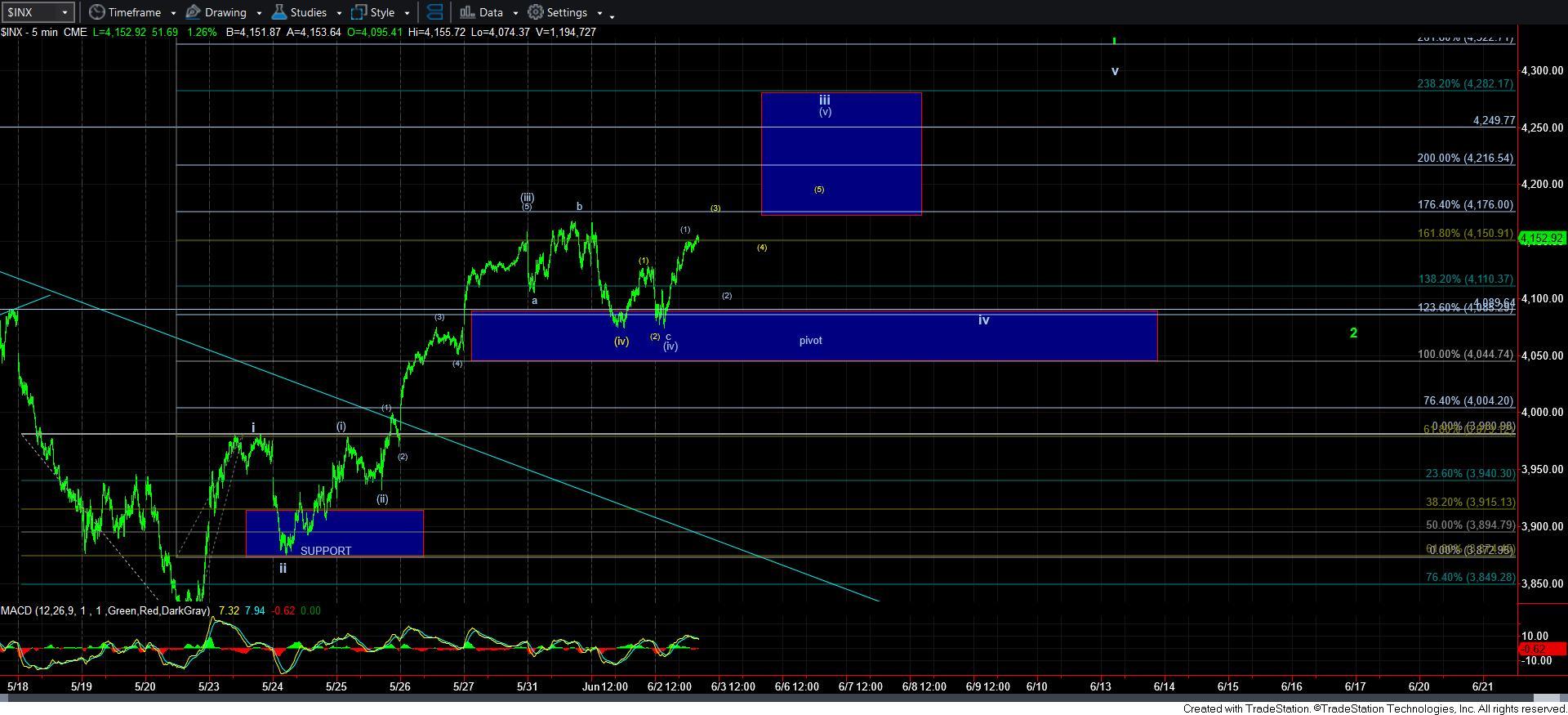 5minSPX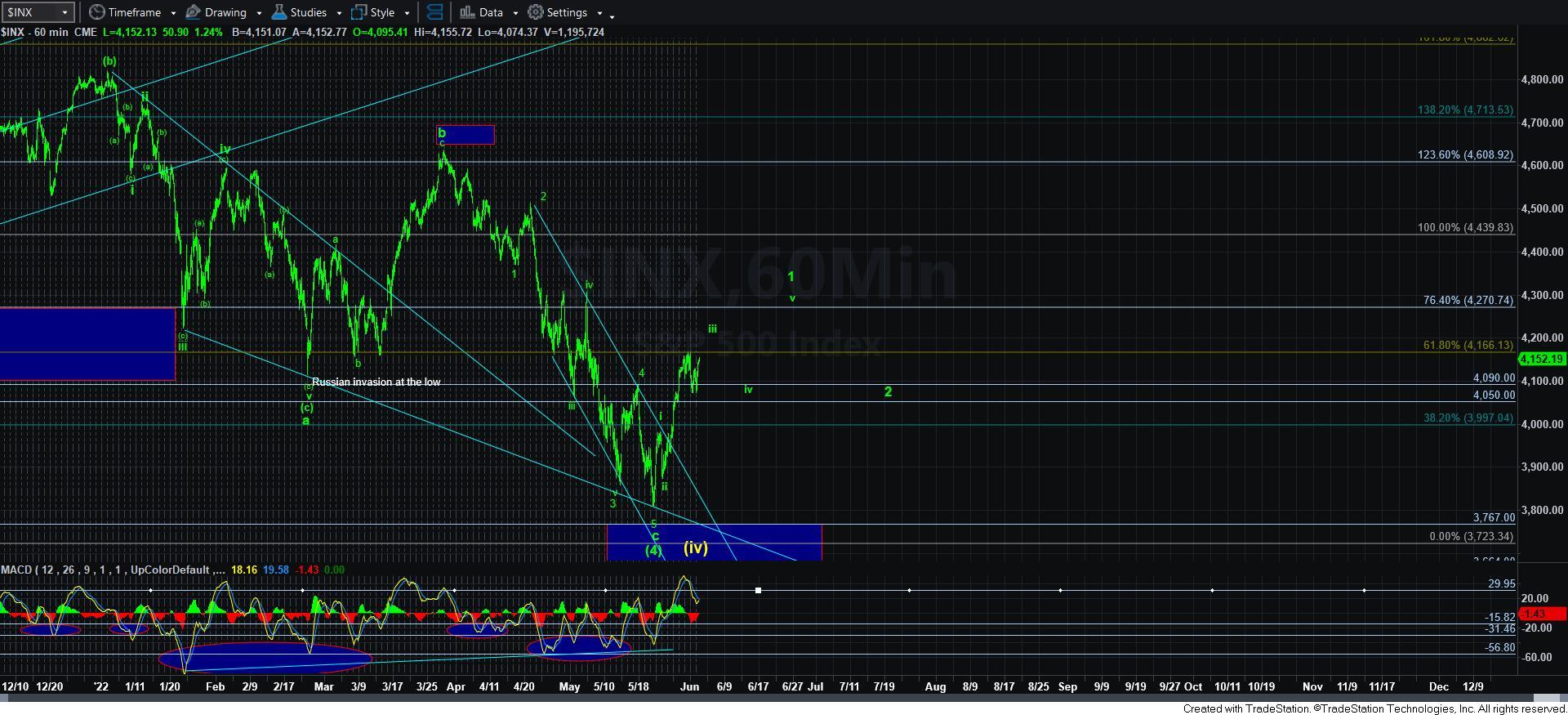 60minSPX