How Much Higher Can We Immediately Expect?
Well, to answer that question honestly, the market has enough waves in place to complete all of wave (iii) already. But, there is nothing we have seen yet that suggests that wave (iii) has completed. Moreover, there is also clearly nothing suggesting that this market has topped.
While the market has clearly slowed down over the last few days, as we continue to consolidate in this upper region near the highs, the move up off yesterday's lows looks more corrective than impulsive. Of course, it could simply be another leading diagonal to take us to the 2560SPX region sooner rather than later.
But, traditionally, I would view it as part of wave iv, which would mean we see a drop into the end of the week to complete wave iv. The dividing line for that potential is yesterday's low – as long as we remain over yesterday's low, the pressure remains up, but a break below it opens the door down to the 2532SPX region.
So, as you all probably well know by now, over the 2532SPX region, and wave (iii) can still push towards the 2560SPX region. However, once we strongly break below 2532SPX, than that has us testing the 2511-20SPX region in wave (iv). And, clearly, 2511SPX must be broken strongly to even remotely consider the potential that wave (3) has topped, and that a much larger pullback has begun in wave (4), as shown on the daily chart. Until that happens, we will continue looking higher for waves (v) of iii, iv, and v to complete this wave 5 of (v) of (3) on the daily chart.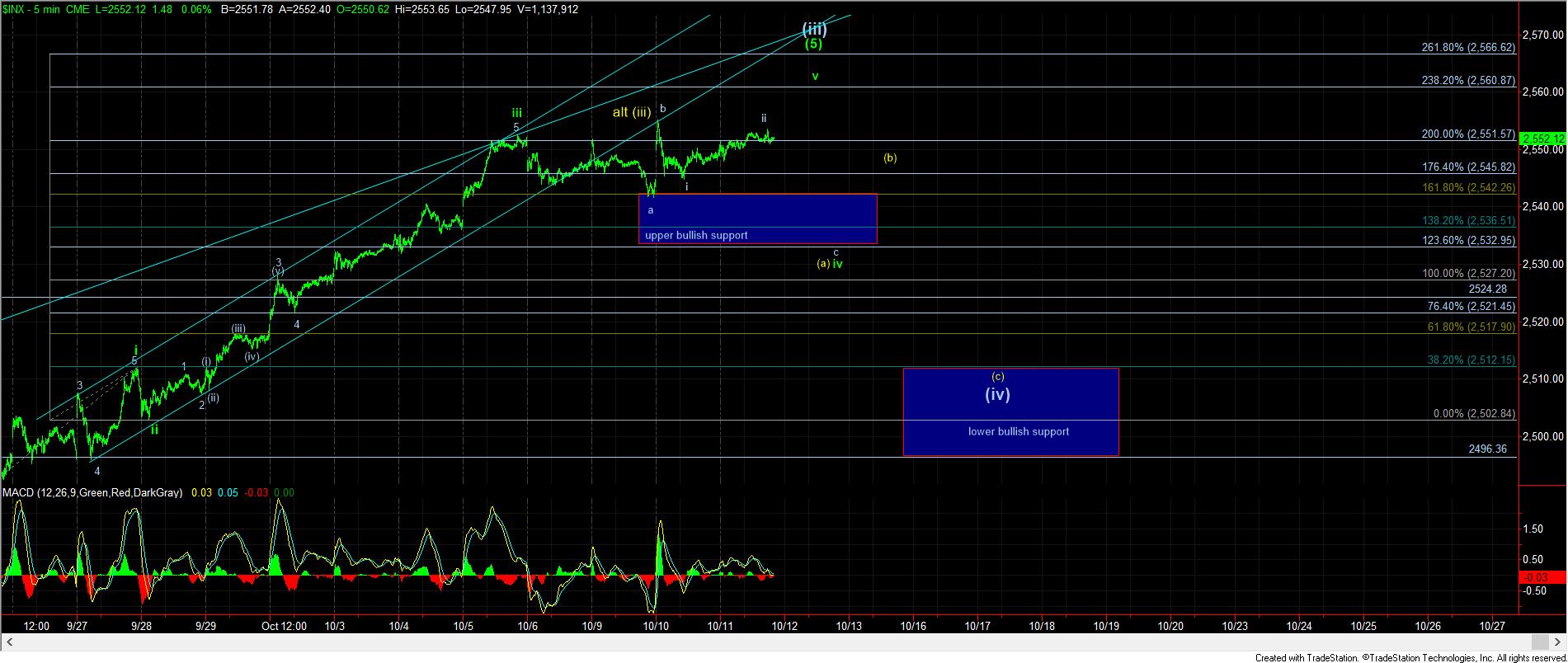 5minSPX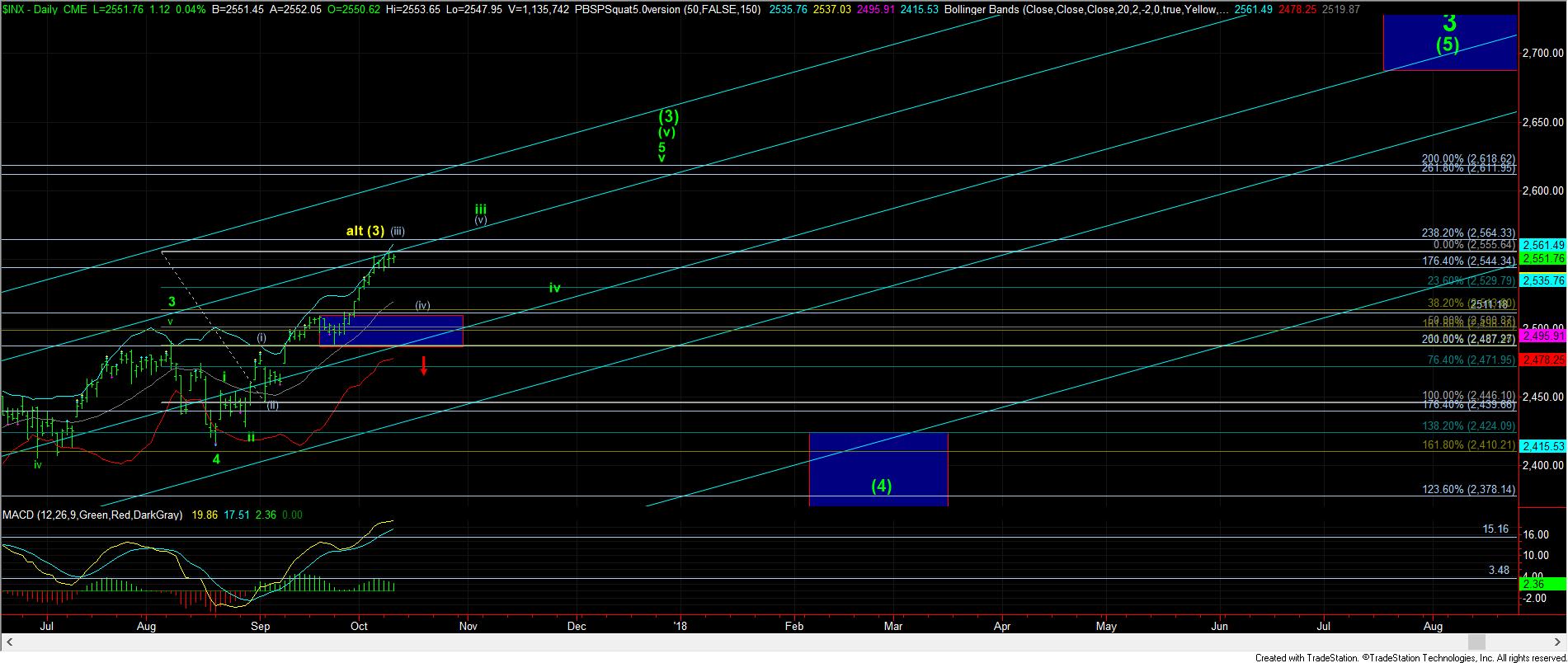 1SPXdaily