How Long Will The Bulls Be In Charge?
Yes, we are still over support. Yes, the bulls clearly still have the ball. And, yesterday, the bulls went for a bomb on 1st down from their 20 yard line, and the wide receiver caught it and was tackled at the 9 yard line. We thought we had a first and goal situation with a 3rd wave break out. But, today's lack of strong follow through that we normally see in a 3rd wave suggests that there was a holding call at the line of scrimmage, and the play has been brought all the way back to the bulls 20 yard line.
What I am trying to say is that the action we have seen thus far is not indicative of the action we should be seeing if the market really has an intention of pushing all the way to the 2570+ region over the next month or two. Rather, the action is giving us initial clues that we may still be in an ending diagonal which may not exceed the 2530SPX region. While it is still early to move into this count as the primary, it is something that is gaining some traction in my mind.
But, as always, I am going to continue to provide you my view on support for this market, and as long as that support is maintained, pressure will continue to be to the upside. Currently, that support is 2487-2496SPX. And, as long as we remain over that region, pressure will remain to the upside, as we move up to our next target around the 2530SPX region.
Based upon even the more bullish count, once this rally runs its course towards the 2530SPX region, I still think we will move back down towards the 2496-2507SPX region in wave (iv), where we will re-test the break out point from above. And, should that support break, it will open the door to a strong decline back down towards the low 2400SPX region. You see, once an ending diagonal completes, it reverses quite strongly back down to the region from which it began. But, before you get all bearish, we are still over support, and until support breaks, you MUST give the bulls the benefit of the doubt. They have certainly earned it.
As we move through this structure over the next week, I am sure the market will give us further clues regarding which pattern is playing out. But, the only way I can move into the yellow count will be by a strong break of support. For now, I am still targeting the 2530SPX region for this segment of the rally phase, and that would be the case under either of the patterns I am tracking – as long as support continues to hold.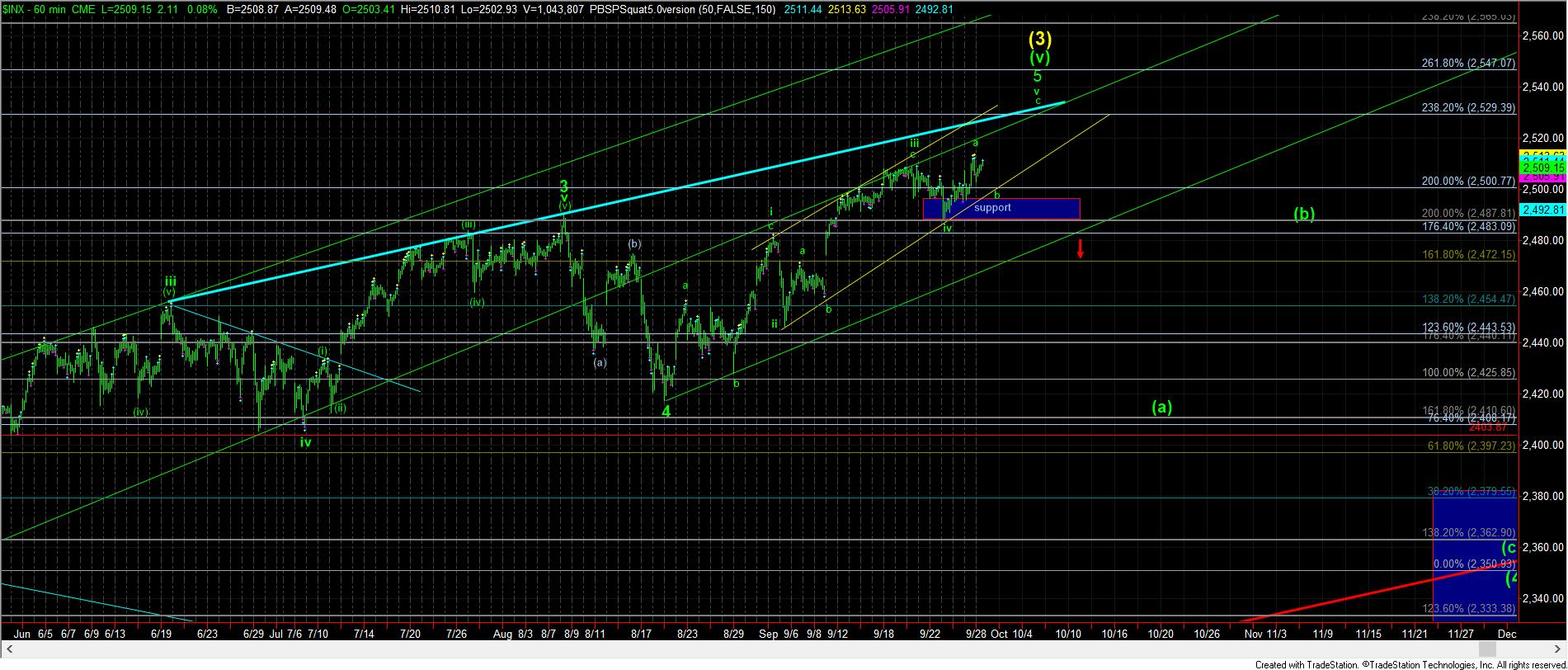 1-60minuteSPX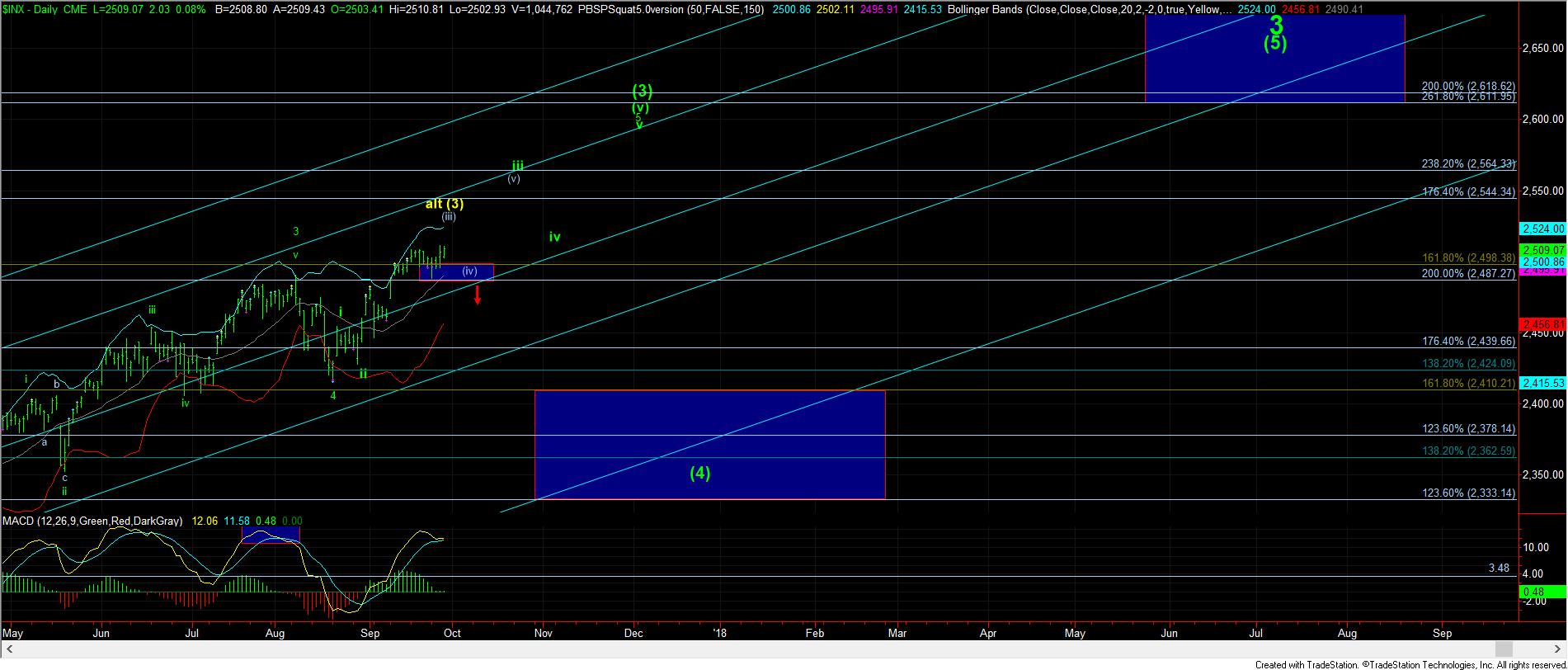 1SPXdaily