How Do We Complete Wave (3)?
With today's action, the market may be tipping its hand to having completed wave iii already with a truncated wave 5 of (v) of iii at the end of the day on the 20th of the month. While that is only my alternative count at this time, I want to at least bring that potential to your attention.
My primary count still views us as being in wave 5 of (v) of iii, with an ideal target in the 2486SPX region. Within that count, today represented a 2nd wave pullback within wave 5. However, if we are not able to move through the 2475SPX level by tomorrow, and the market takes another loop down below 2465SPX, then it would make it clear to me that wave iii has completed, and a drop below 2465SPX would be a c-wave in wave iv, which is one degree ahead of where my primary count has us within at this time.
Ultimately, the question we are facing is whether the SPX has one more higher high, or two. My preference still remains that we have two more higher highs – completion of wave iii, and then one more iv-v into next week. However, if we break below 2465SPX tomorrow instead of breaking out to new all-time highs, then I will only be looking for one more higher high, as long as we remain over 2450SPX.
5minSPX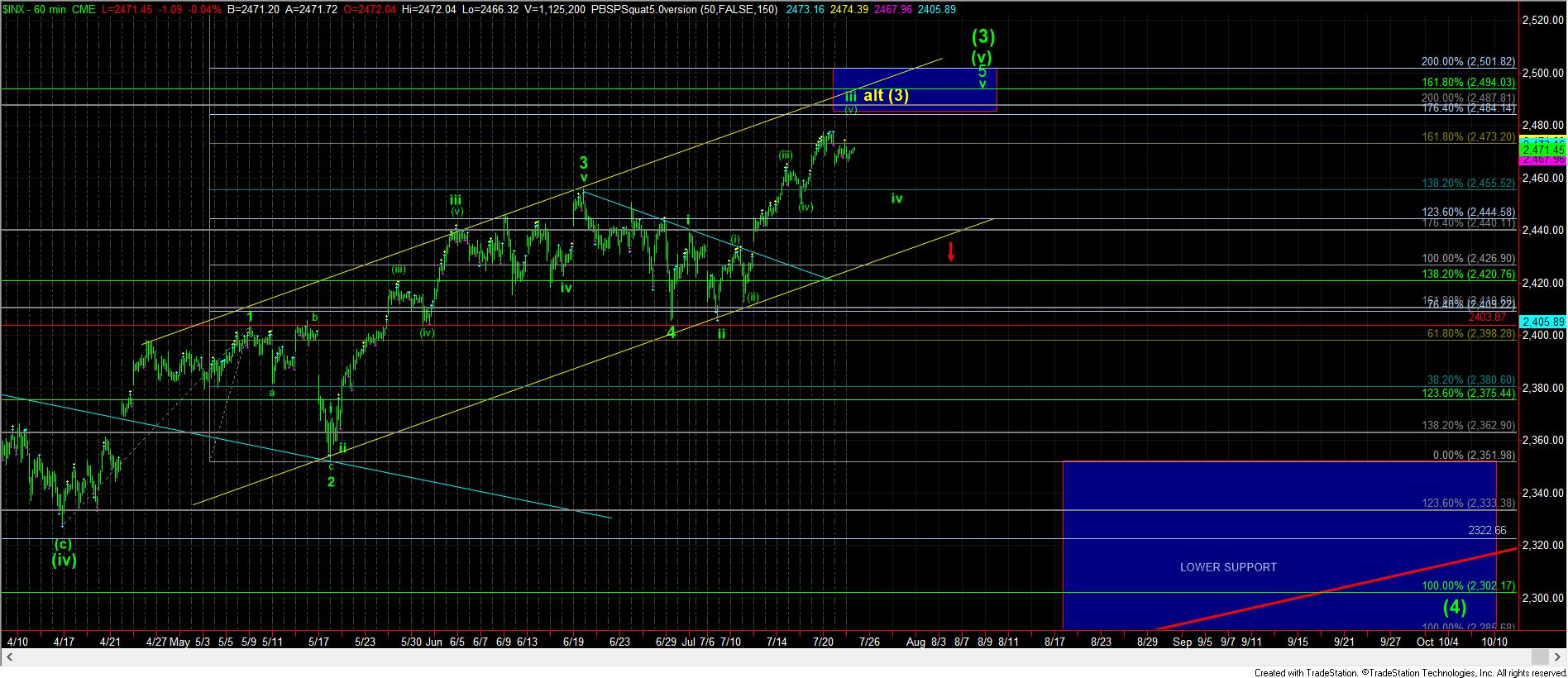 1-60minuteSPX