With the market breaking down yesterday and unable to complete the next 5-wave structure, it has made it rather clear that we are likely in a [c] wave down. And, our question will be how deep this [c] wave will target?
Well, much depends upon the structure of this current decline off the [b] wave high. You see, the SPX and the ES have slightly differing structures during this decline.
The ES can count as a complex leading diagonal down, as I have outlined on the attached 5-minute ES chart. If this is the accurate structure, then we should continue a bit higher to complete a wave 2 into our the resistance box noted on the chart. Should this pattern complete an appropriate wave 2 retracement, then we are likely pointing down to at least the 3450SPX region, and potentially as deep as the 3350SPX region, depending upon how extended the 3rd wave down develops.
However, if the market is unable to reach that high, then the current decline would best count as a 4th wave bounce in the 3rd wave of the [c] wave down per the SPX chart, which would mean we may not see a sustained break of the 3500SPX region.
So, the commonality between these two charts is that as long as the market remains below the 3623SPX level, we are likely pointing lower in the coming days. For now, it is still a question of how deep we drop.
One more point I made during the trading day is that if the market is unable to break down below 3500SPX, then I have to track the yellow count presented on the 5-minute SPX chart. You see, if we see a shallow pullback again, I will need for the market to confirm the melt-up phase of wave [3] with a 5-wave rally for wave 1 of [3], followed by a corrective wave 2 pullback, with a break out over the high of wave 1 thereafter. And, until such time, I am going to remain a bit cautious for potential for more of a pullback as presented in yellow.
So, let's see how the market develops in the coming days so we can begin to develop more of an appropriate pullback for this wave [2].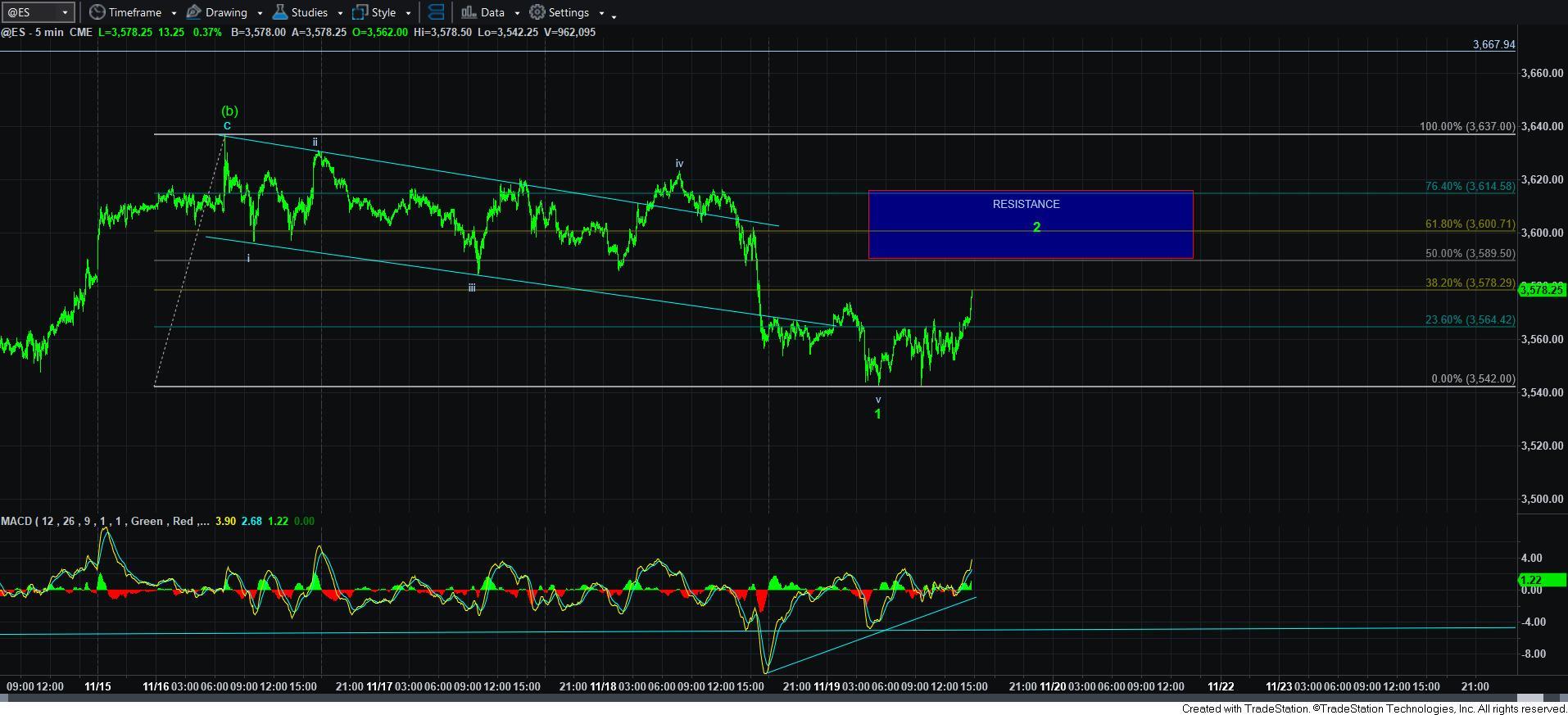 ‌5minES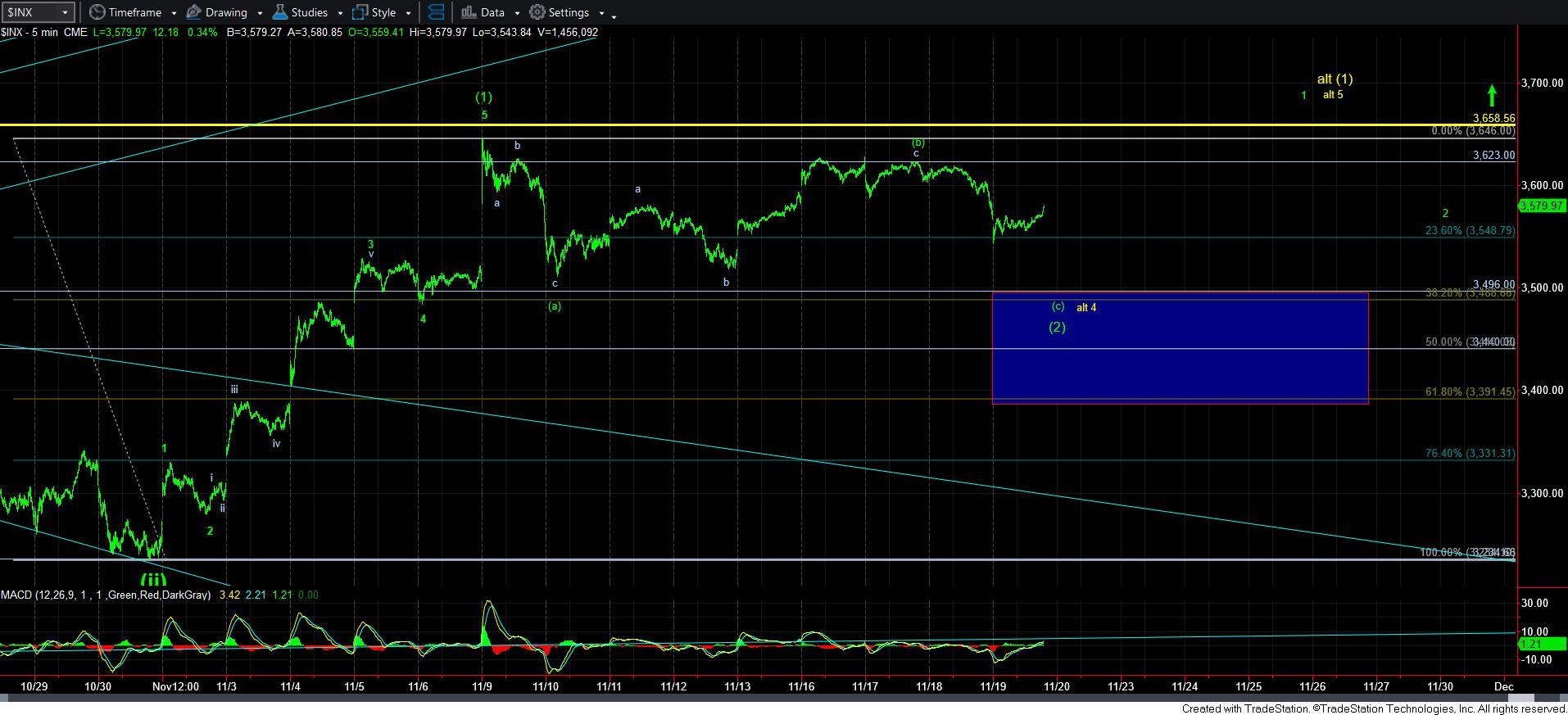 5minSPX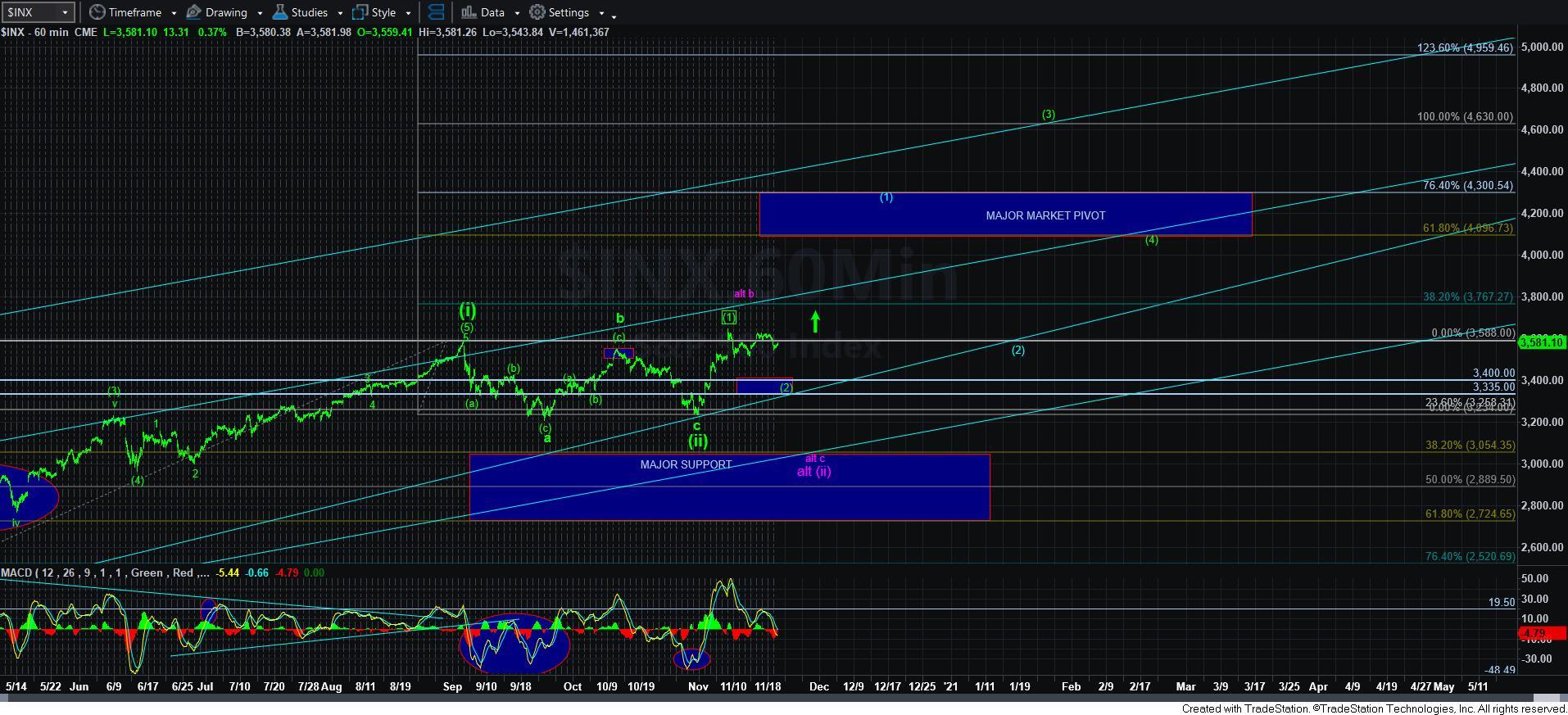 60minSPX