Hitting Targets – And, Then Some
While it has certainly not been an easy ride, we have just arrived at the 3340 target on the S&P 500 (SPX) we have had for the blue wave 3 for weeks now. But, to be honest, the micro structure is pointing just a bit higher into the 3365S/70 region.
As it stands now, I am counting today's low of 3318 on the SPX as our main micro support right now. I am counting today's low as the micro wave [4] within the c-wave of wave 5 in the wave [v] ending diagonal. And, when we break back below that level, it will be an initial signal that the wave 3 in blue or green [b] wave have topped. But, I will still need to see a sustained break of the 3285 SPX support region to confirm that this wave degree has topped.
For now, our supports are 3318 on the SPX, with overhead resistance in the 3350-70 region. Below 3318 is 3285, and if we are able to break back below that support, it will likely be pointing us back down towards the 3185 major support region on the SPX.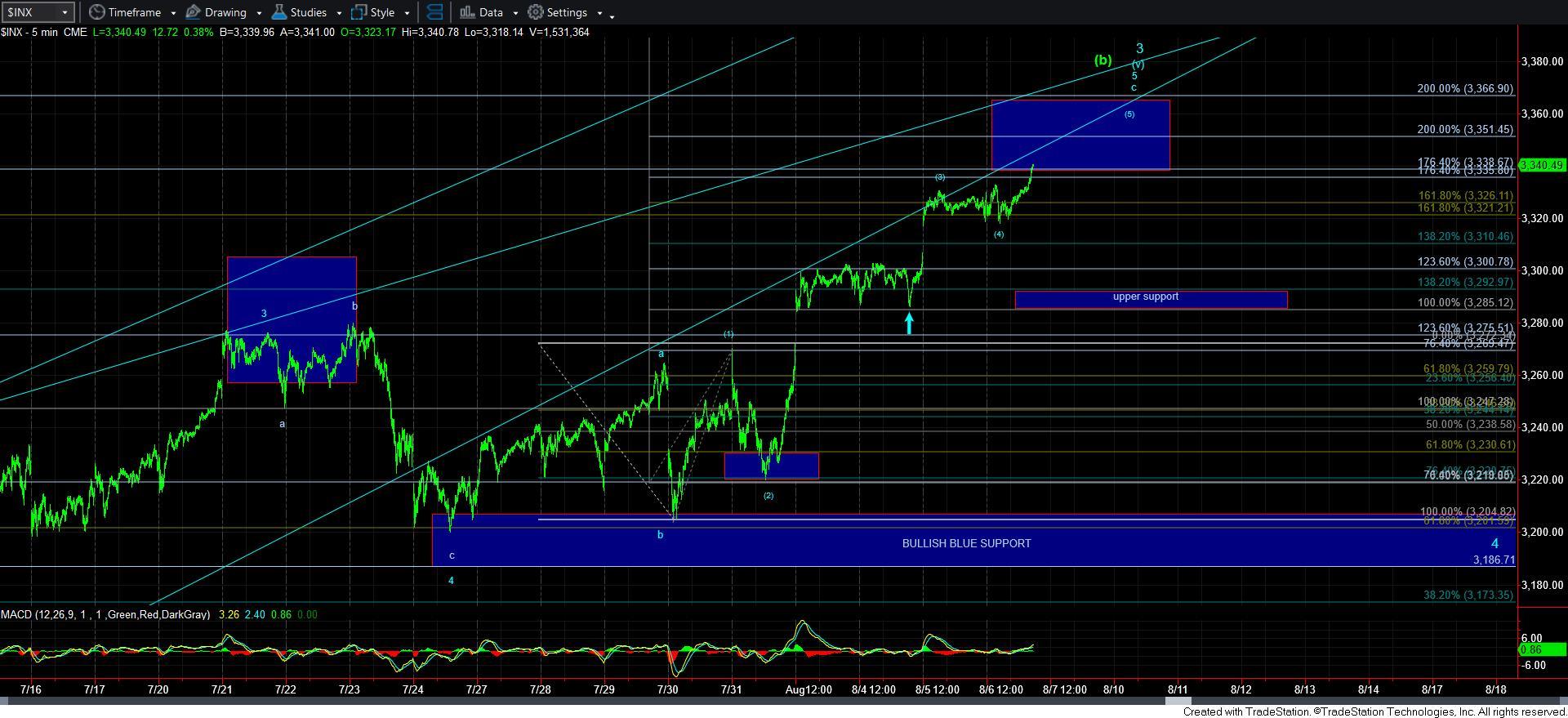 5minMicro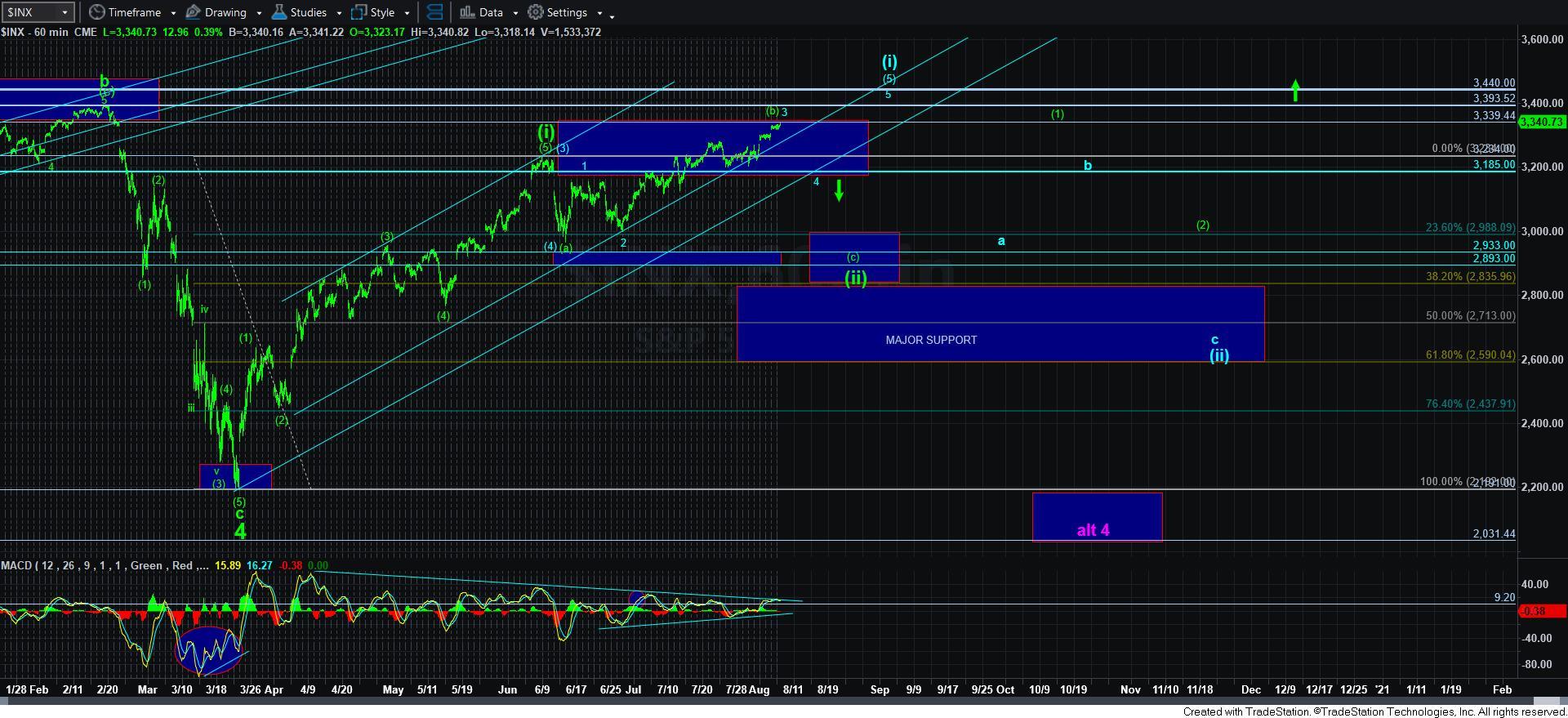 60minSPX