Hitting Support - Market Analysis for Sep 13th, 2021
As I write this update, we are now hitting our support box on the 5-minute SPX chart. Moreover, we are simultaneously striking the top of the zone on the 60-minute MACD at which the markets often bottom out.
So, a little earlier today, I posted the following note:
"We are hitting the top end of support. We now have about 50 points of risk, as we reside over the main support of 4400SPX. From here, we can rally to 4600-4630, with a smaller degree probability that we continue to 4900SPX from here. So, considering the 50 point or so risk, this seems like a reasonable long entry perspective with stops just below 4400SPX.
Next, take a look at the MACD on the 60-minute chart, as we are now striking the top of the support region for that as well."
Paul Tudor Jones has been quoted saying: "Elliott Wave theory allows one to create incredibly favorable risk/reward opportunities. That is the same reason I attribute a lot of my own success to the Elliott Wave approach."
We are currently at a point of such opportunity. Remember, as long as the market holds this support region, our minimum target is the 4600SPX region. But, there is still some potential that we continue up towards 4900SPX from here. So, this presents us with a favorable risk/reward opportunity.
Of course, should the market break down below 4400SPX from here, then we will likely have another opportunity down I the 4240-70SPX support region. But, for now, that is not my expectation.
In the smaller degree structure, it seems that the [c] wave within this pullback is taking shape as an ending diagonal. When an ending diagonal completes, we often see a strong reversal back to the upside. So, I would want to see a strong reversal off support over the coming day or two, which provides us with a 5-wave rally structure to complete wave [1] of the next rally phase.
Keep in mind that whether the next rally is the green c-wave to complete wave 3, or whether it is starting the yellow wave [iii], both scenarios should start out with 5-wave structures. So, that is the main reason I am on the lookout now for a 5-wave rally off support. Should we see that over the coming days, then we have a strong indication that the market has begun the rally to 4600SPX.
For now, we should be on the lookout for a strong reversal off support to signal that the [c] wave of this [a][b][c] corrective pullback has completed – at least as long as we remain over 4400SPX.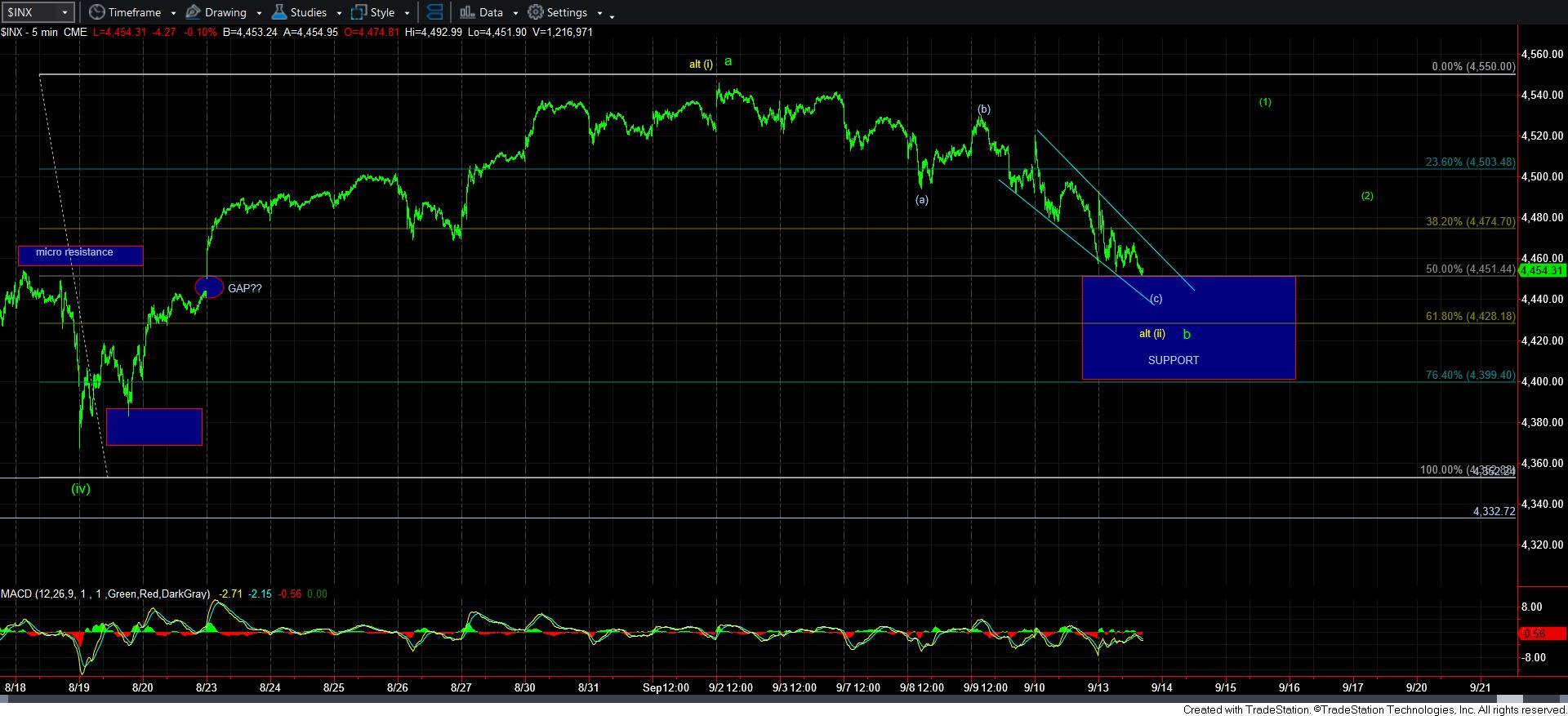 5minSPX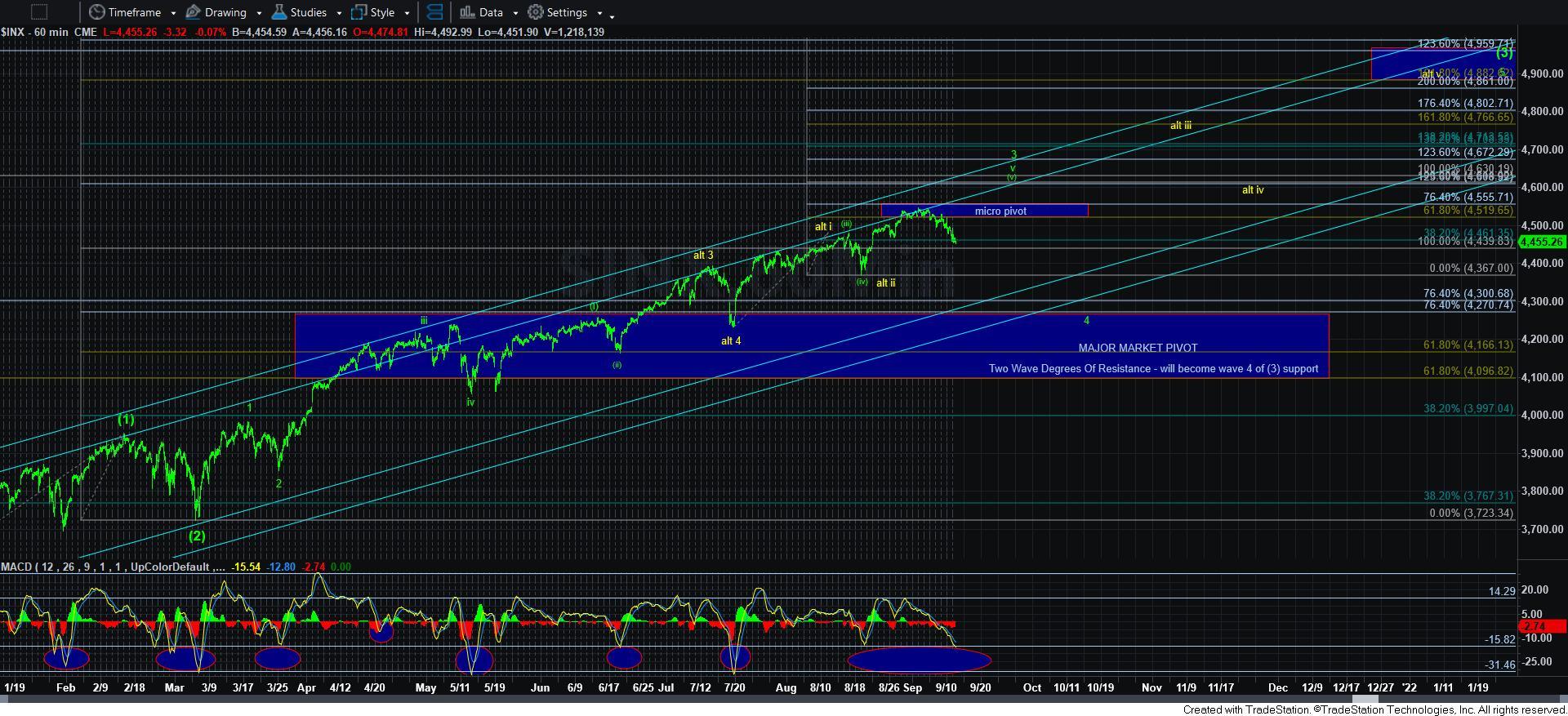 60minSPX