Hitting Support - Market Analysis for Feb 23rd, 2021
For the first time in quite some time, the market has now actually pulled back to the support we highlighted on our charts. To date, the market has basically come up short of our standard support targets, but, today, we have moved into the standard target region for a wave 2.
What this means is that as long as we hold over the 3775SPX lower end of support, we have to be looking for the initial 5-wave structure off the low. That would provide us with wave i of wave 3, and get us on high alert for a potential break out to happen sooner rather than later in wave iii of 3.
After hitting the .500 retracement of wave 1 this morning, the rally off that low is not clearly 5-wave to me. That does not mean it is not 5-waves, but I simply cannot make out a clear 5 waves up due to the parabolic nature of the move off that low.
If the market has indeed bottomed in wave 2, then a fuller 5-wave structure is actually pointing us back to the prior highs in the 3950SPX region, which would complete wave i of 3.
For now, 3894 (a=c off today's low) to 3918 (c=1.382*a off todays low) is our main resistance. Therefore, we will need to see the market break out through that resistance in order to complete 5-waves up to the 3950SPX region.
As long as we remain below that resistance, we could still see another leg lower before wave 2 is completed.
Overall, I want to again reiterate that as long as 3775SPX holds as support, I view this as wave 2 of [3], and am looking for the completion of wave i of 3 to go on high alert for the rally to 4300SPX to begin in earnest.
However, if we should see a sustained break of 3775SPX, then it raises the probability that wave [2] has not yet completed, and we can revisit the 3600SPX region before we begin the rally to 4300+.
Lastly, please take note of the MACD on the 60-minute chart, as it is now approaching the region from which we have begun all prior rallies. In other words, the technicals have just about reset to the point where they can support the heart of a 3rd wave which I still reasonably expect in the spring.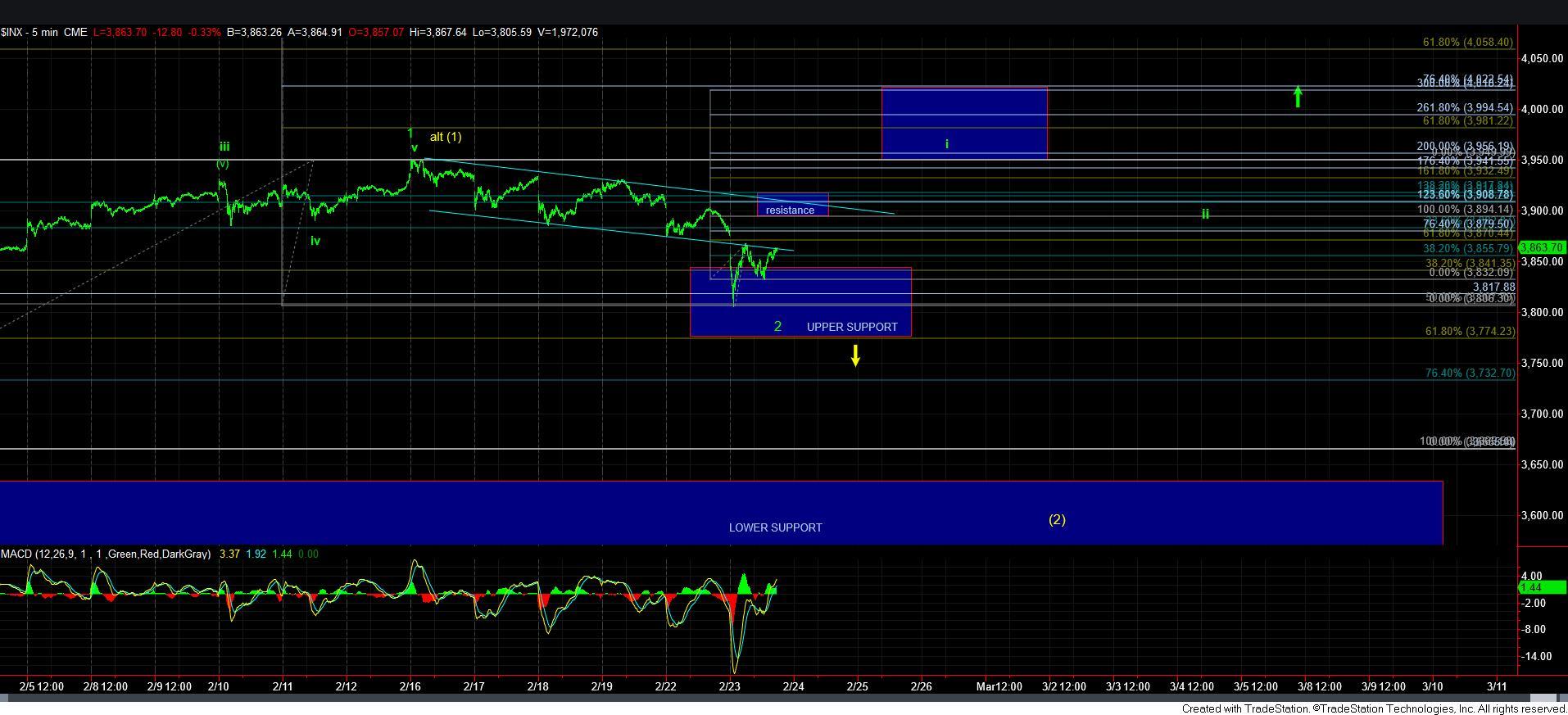 5minSPX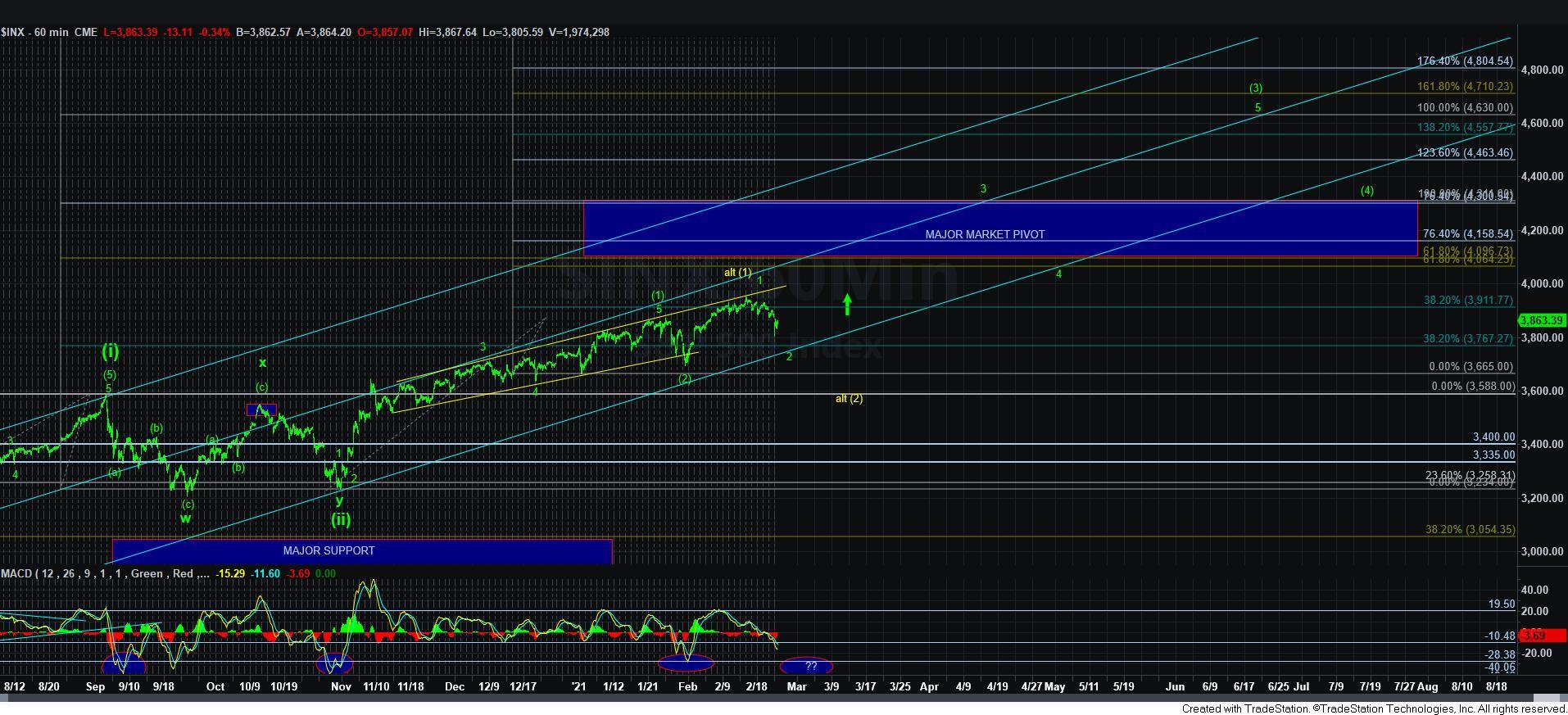 60minSPX