Hitting Resistance - Market Analysis for Sep 11th, 2023
Again, I am trying to keep the analysis as simple as possible, especially since we seem to be developing a Fibonacci Pinball 5-wave [c] wave decline.
Our resistance has been 4486-4515SPX. The ideal target for the expected rally was 4499SPX for the various reasons I outlined in the weekend update. This morning and afternoon, we are hitting our head on the bottom of our resistance. And, the market may still be trying to strike the higher ideal target.
So, as long as we remain below 4515SPX, I am viewing this as a 1-2 downside set up. But, as I noted in the weekend update, you would likely have a higher probability and higher confidence set up if you also allow the i-ii of wave 3 to complete. You can then choose to short the wave ii bounce, and place your stops just over whatever high wave 2 strikes. This would give you more confidence in the structure since you would have confirmation that the market turned down as it should have from a wave 2 high, it gave you another 5-wave decline for wave i of 3, and you can then more confidently short a wave ii of 3 bounce.
For now, pressure remains down as long as resistance holds.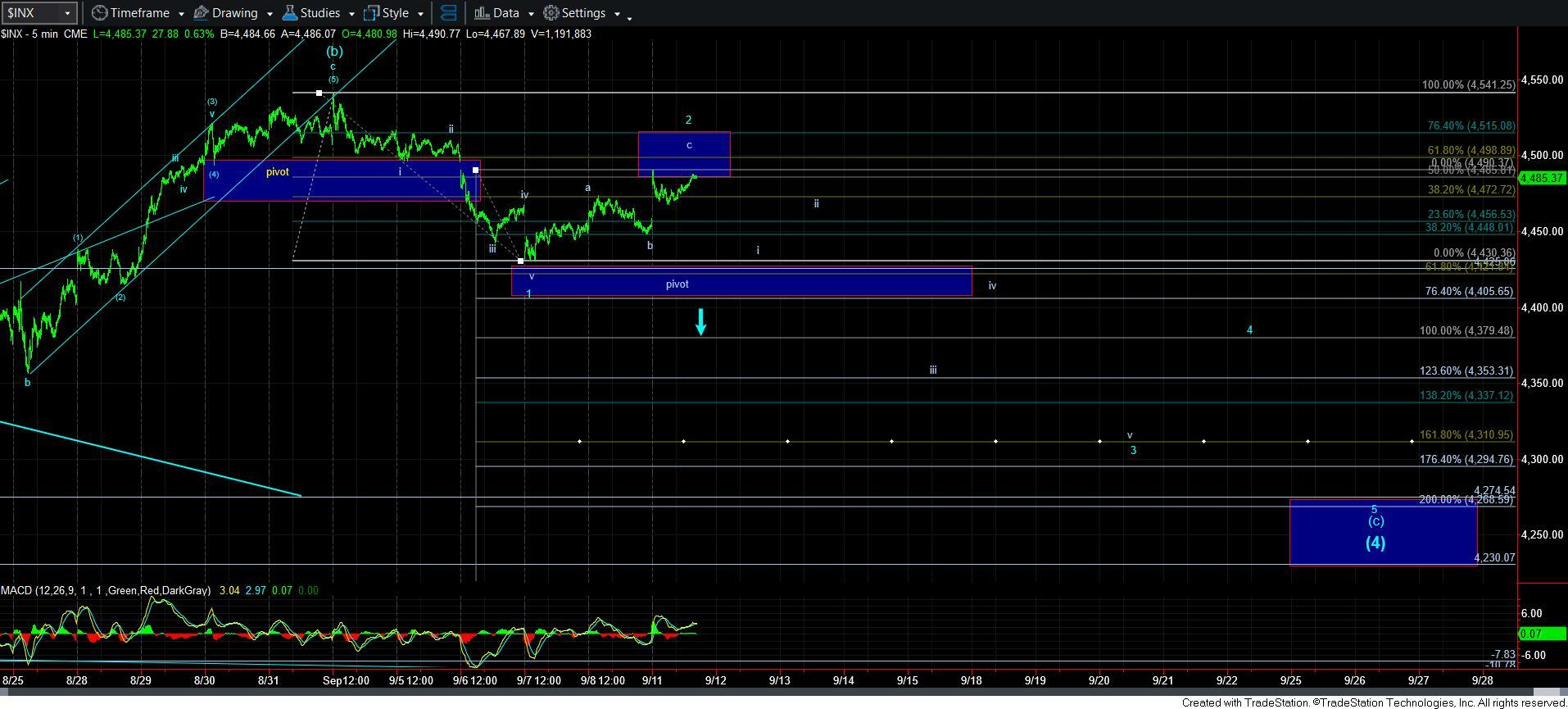 5minSPX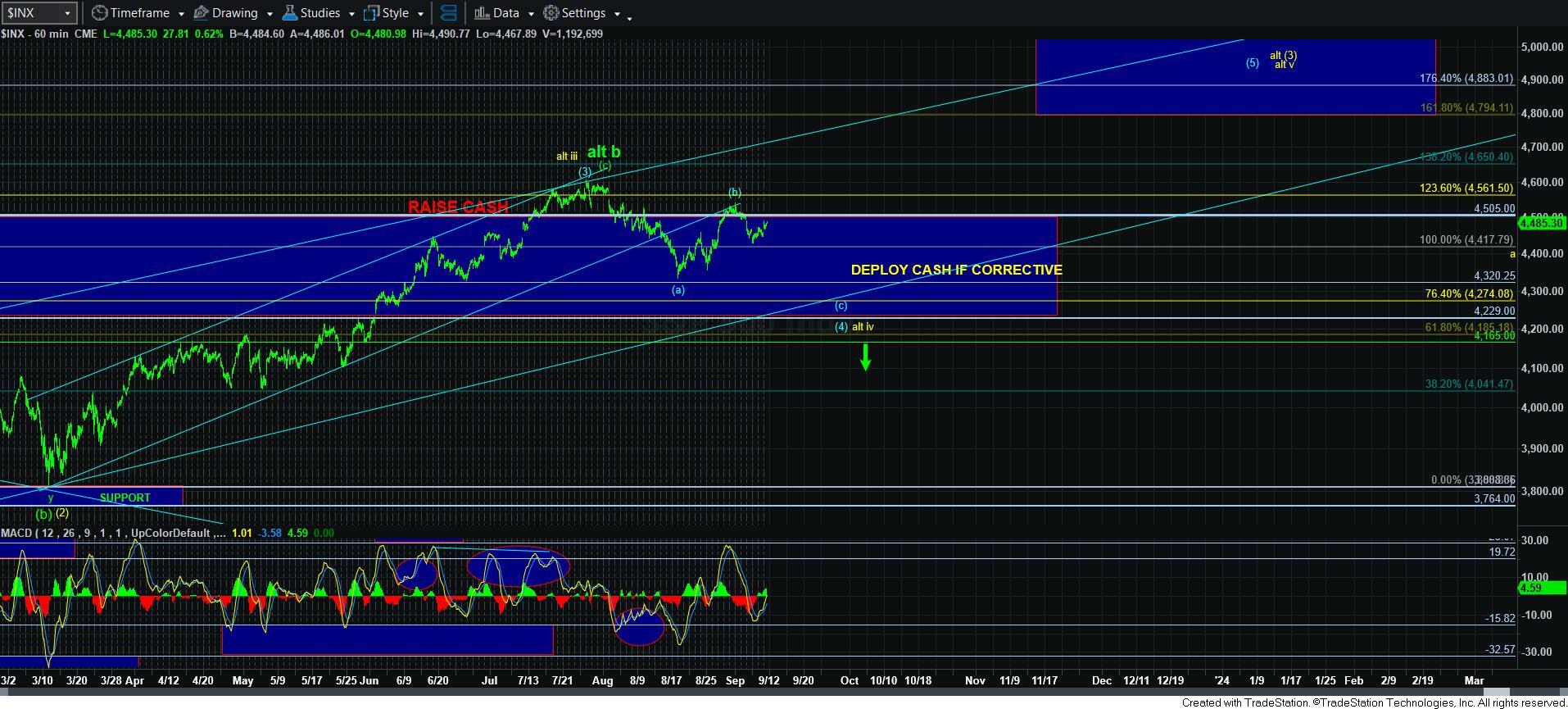 60minSPX