Hitting Our Head - Market Analysis for Apr 14th, 2021
As I speak, the SPX has now been hitting its head on the 4150SPX resistance we have been looking towards as our minimum target for this current move up in this micro wave structure. And, as long as we hold over 4135, it can still make a run to the next target in the 4175SPX region.
Keep in mind that the inability of the market to move through 4150SPX right here will keep that yellow count within probabilities higher than I would prefer at this time. But, the higher we go through 4150SPX, then the less likely it becomes.
And, while we are hitting our head on the 4150SPX region, I want to remind you again of the potential whipsaw we can still see in this region before we are able to next attack the 4300+ region. You see, even in the most bullish scenario on the chart (where we next rally to 4175-4200SPX to complete wave [5] of iii in green), we still need a wave iv pullback, followed by a [i][i] set up for wave v of 3. So, it would suggest we can still see whipsaw below 4200SPX before we are ready to head to 4300+. And, in the yellow count, I think the whipsaw potential is quite clear from the wave structure outlined on the 5-minute chart in yellow.
So, while I have been quite bullish of late, I think we may see more meandering over the coming week before we are ready to continue on higher to 4300+.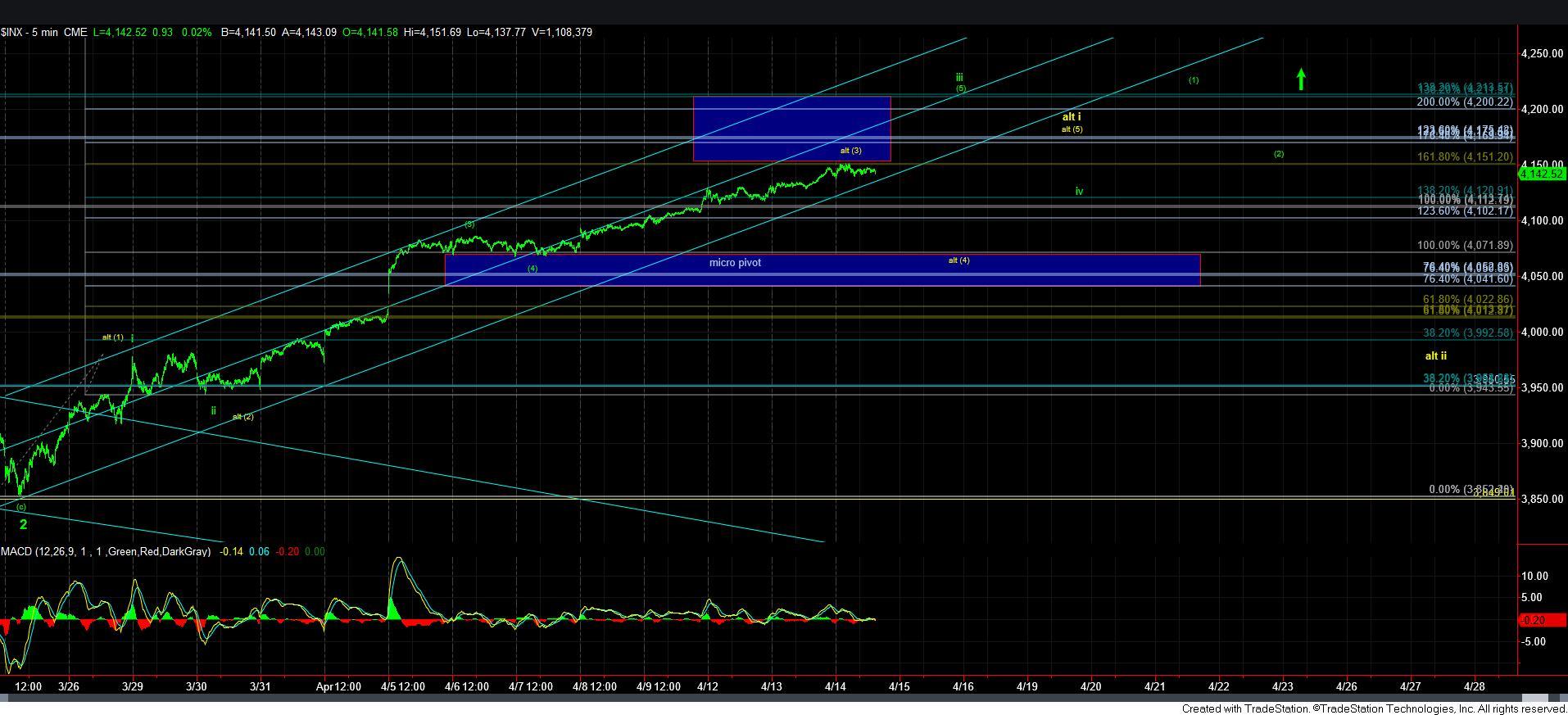 5minSPX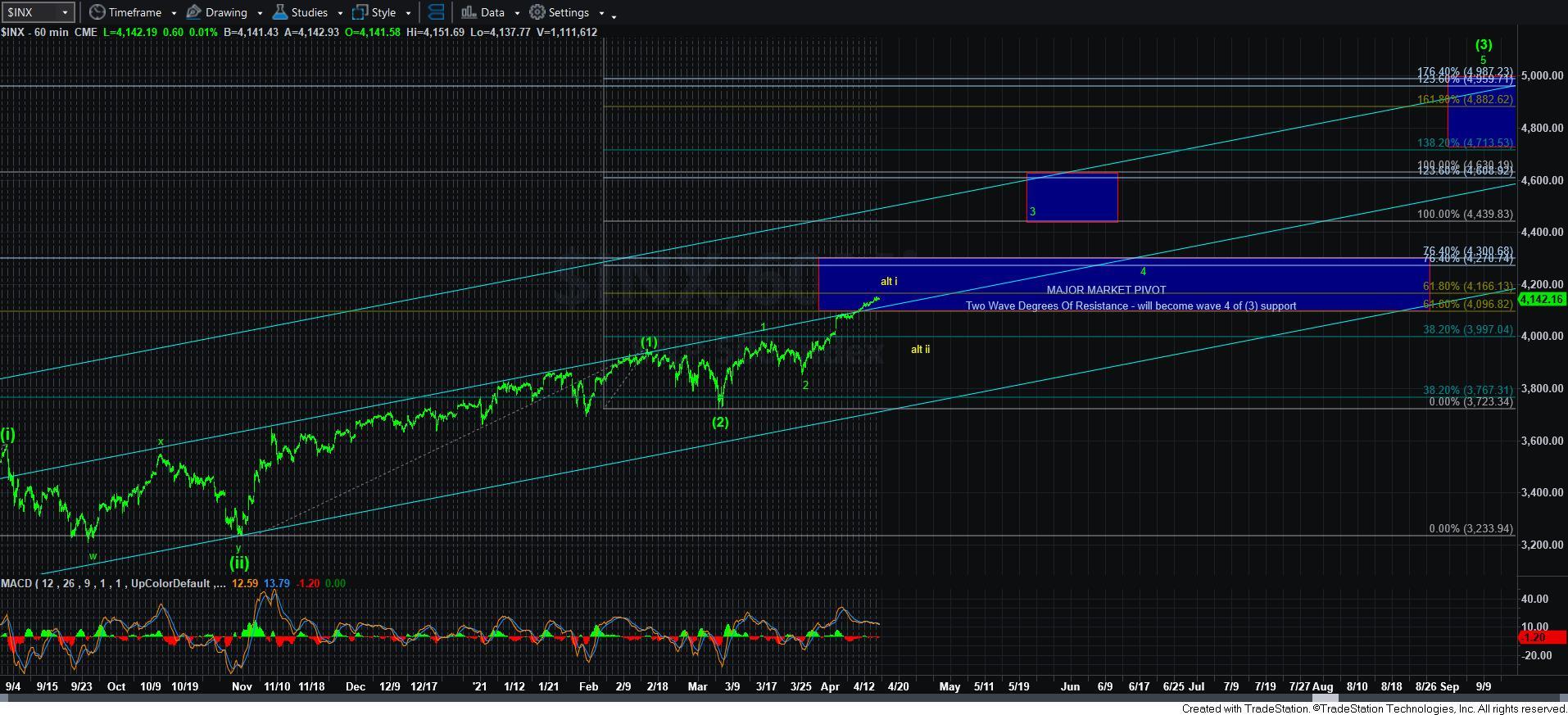 60minSPX