Higher Than Expected Rally
With the height of the rally we have seen today, the market has moved beyond the standard retracement regions for any 2nd wave. While the downside set up has not been invalidated, as it would take a move through the 2188SPX level to invalidate the immediate downside set up, the size and shape of this rally has placed further questions on the table as to whether the entire pullback "may" be over.
Due to the bullish potential in the market, especially since we are looking for a significant break out set up, I had no choice but to bring back the prior blue count, as it seems I may have taken it off as an alternative a bit prematurely.
Again, due to the height of the current rally, it has opened up many possibilities in addition to the immediate downside set up, including that this decline can take the shape of an ending diagonal (c) wave, or that the blue count may actually be the operative count since we were never able to break below the 2160SPX level yet.
So, for now, as long as we remain below 2188SPX, my primary perspective has to still be looking down. Moreover, that immediate downside set up is pointing directly to the 2110SPX region, as shown on the 5 minute chart, as well as the 60 minute chart.
But, should we break out over 2188SPX, and follow through 2193SPX, it opens the door wide open to the blue count potential.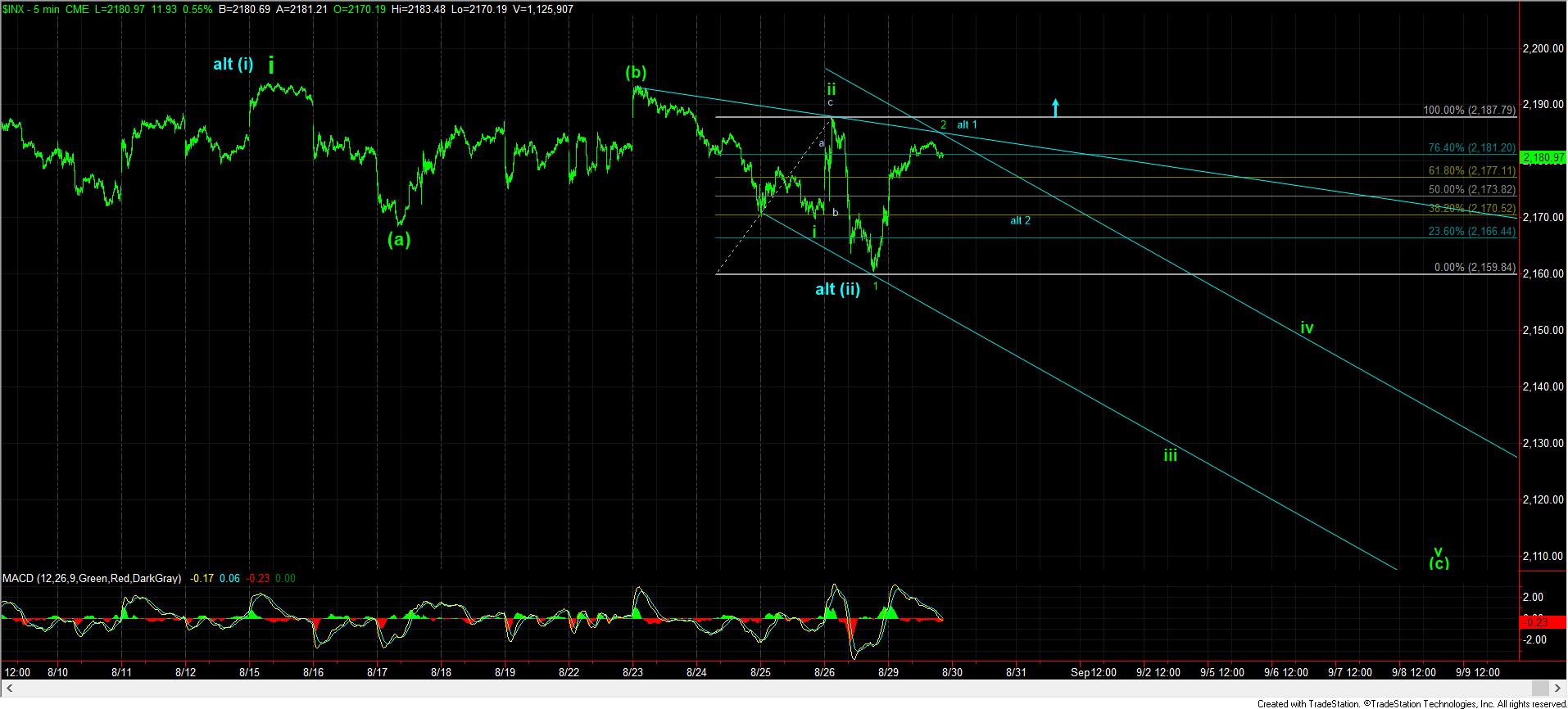 5minSPX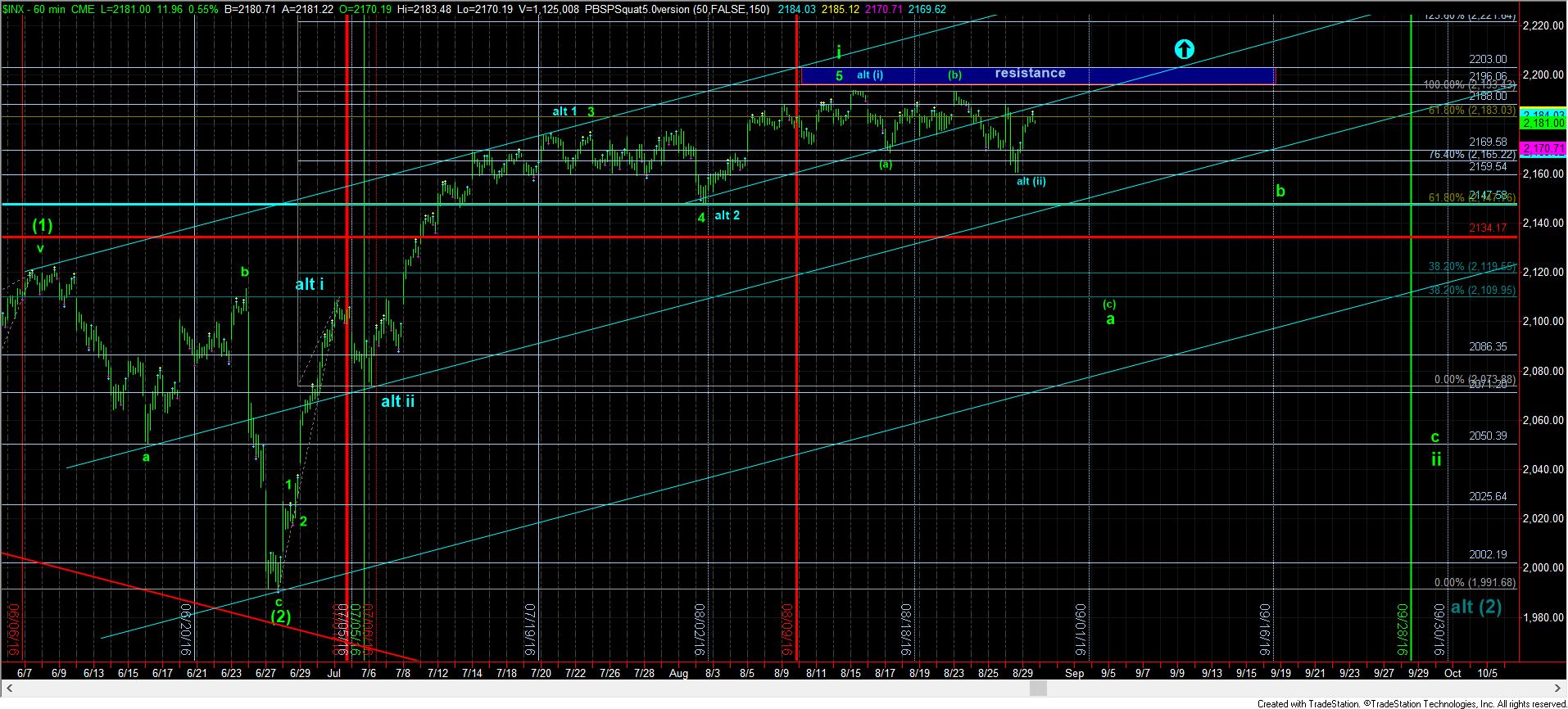 1turnchart