Higher Still Likely - Market Analysis for Mar 29th, 2017
As I write this, my preference remains that this rally is a b-wave rally in a larger wave (iv). Thus far, we have 3 waves up off the lows we recently struck, and I have no clear indications that I should be looking at this rally in any way other than as a b-wave at this time.
While the market still has left a small door open to the yellow count, as presented on the micro level on the 5 minute chart, I am getting closer to taking that count off the chart soon. But, I am going to give the market another day or two to provide more evidence to disprove that as an alternative before I do take it off the chart.
Ideally, today's action was part of a b-wave in the (a) wave of the green b-wave (I know, quite a mouthful). But, it means we can still see a bit more downside consolidation before we continue higher in the c-wave of the (a) wave. But, a direct break out this afternoon before any further downside is seen does keep the yellow count alive, for now.
Under most circumstances we are tracking, the probabilities still suggest that the market has higher to go in this rally off the recent bottom at 2322SPX.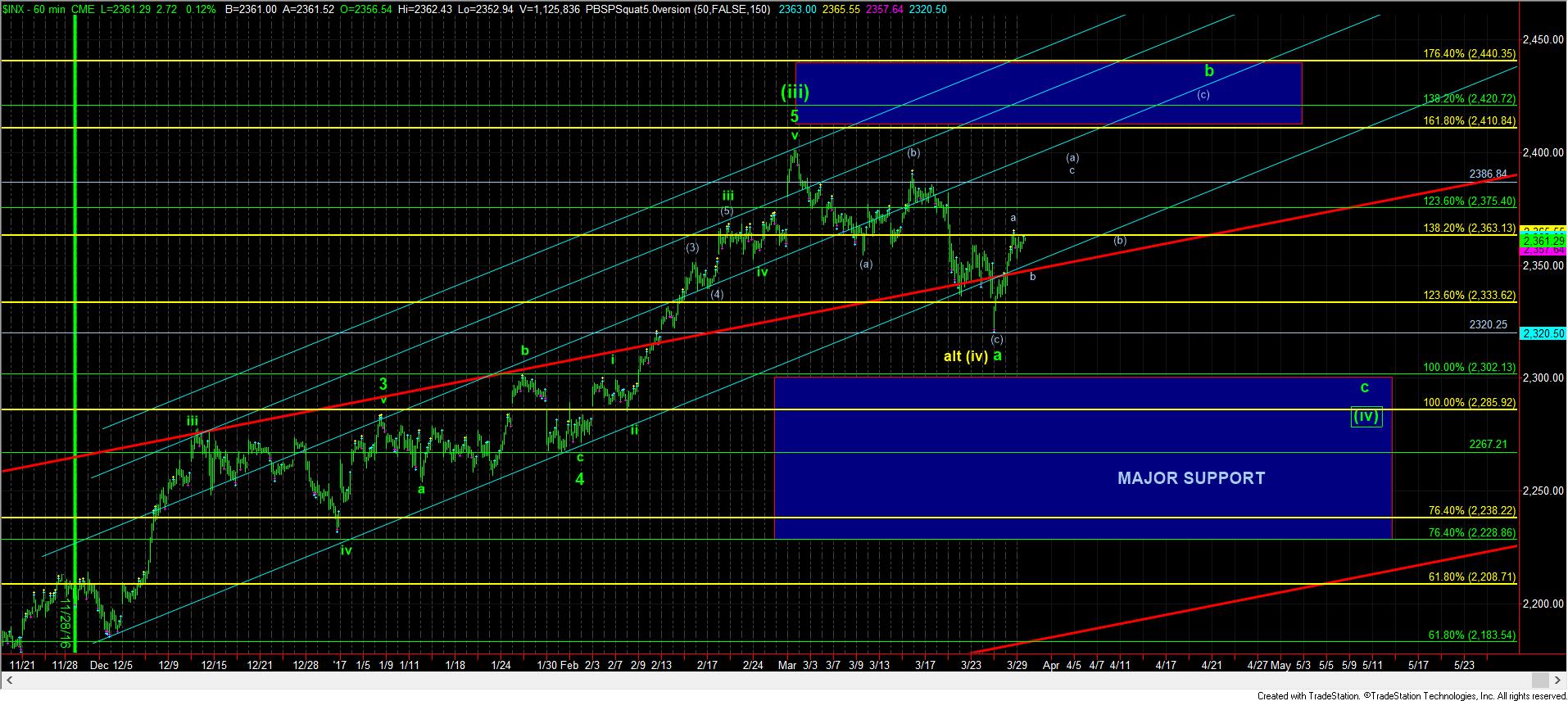 1turnchart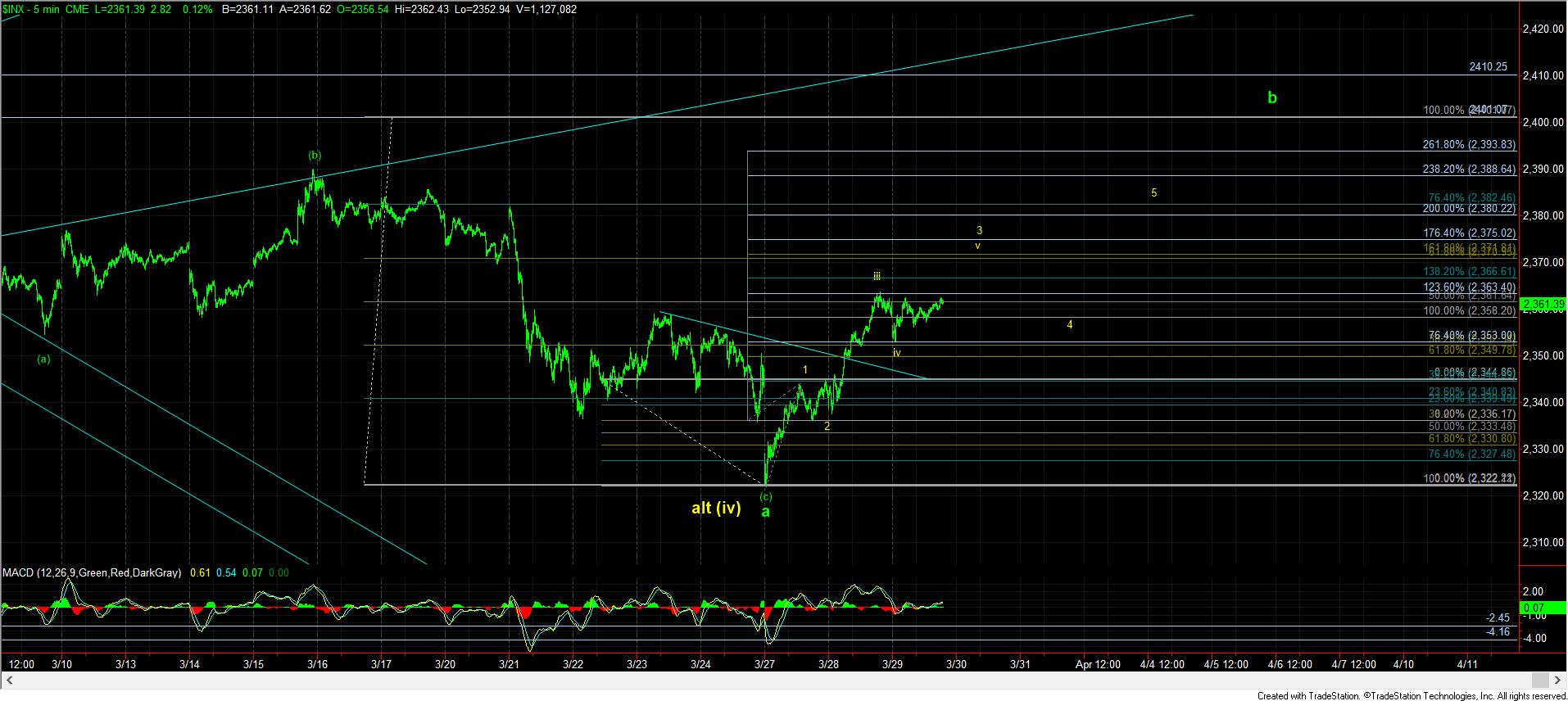 5minSPX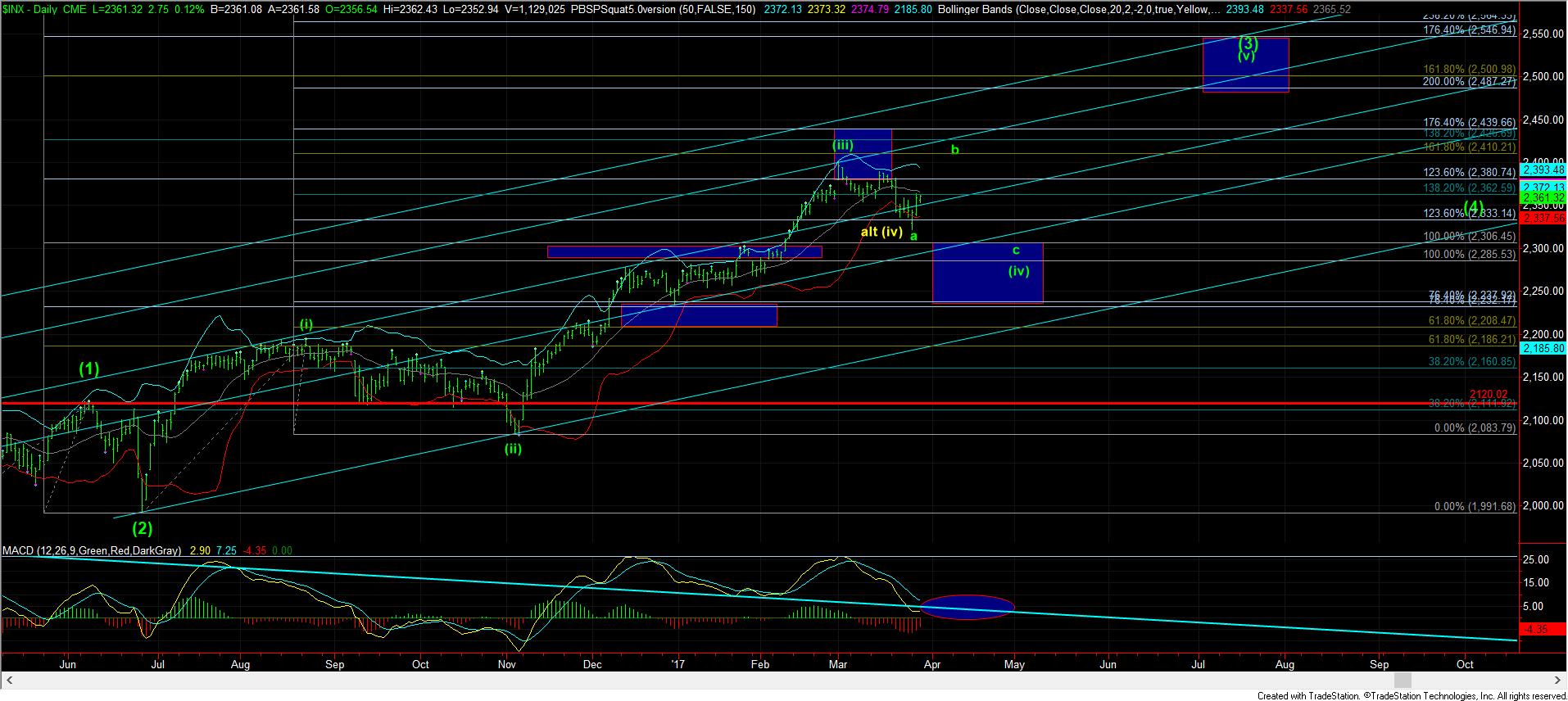 1SPXDaily