High b-Wave - Market Analysis for Apr 13th, 2016
With the IWM pointing the way, it seems that we are close to topping out in a b-wave within wave iv. As I have mentioned before, we will sometimes see a market miss its ideal target in a 3rd wave, only to come back to tag it in a b-wave within wave iv. And, that is how I am counting this rally in both the IWM and in the SPX.
This means that we likely have a few more squiggles left to this rally, and then I expect to head back down to at least the 2027SPX level, which is the 1.00 extension, with the ideal target still being in the 2008SPX region.
The alternative is that wave iv has ended prematurely at the last lows, and this is wave 1 within wave v. This will only become my preferred perspective if the next drop is corrective, and then we take out the high we make on this move up. Again, this is not my preferred count at this time, as the b-wave high makes the most sense to me, but I am going to maintain an open mind since this market has been quite bullish off the February lows.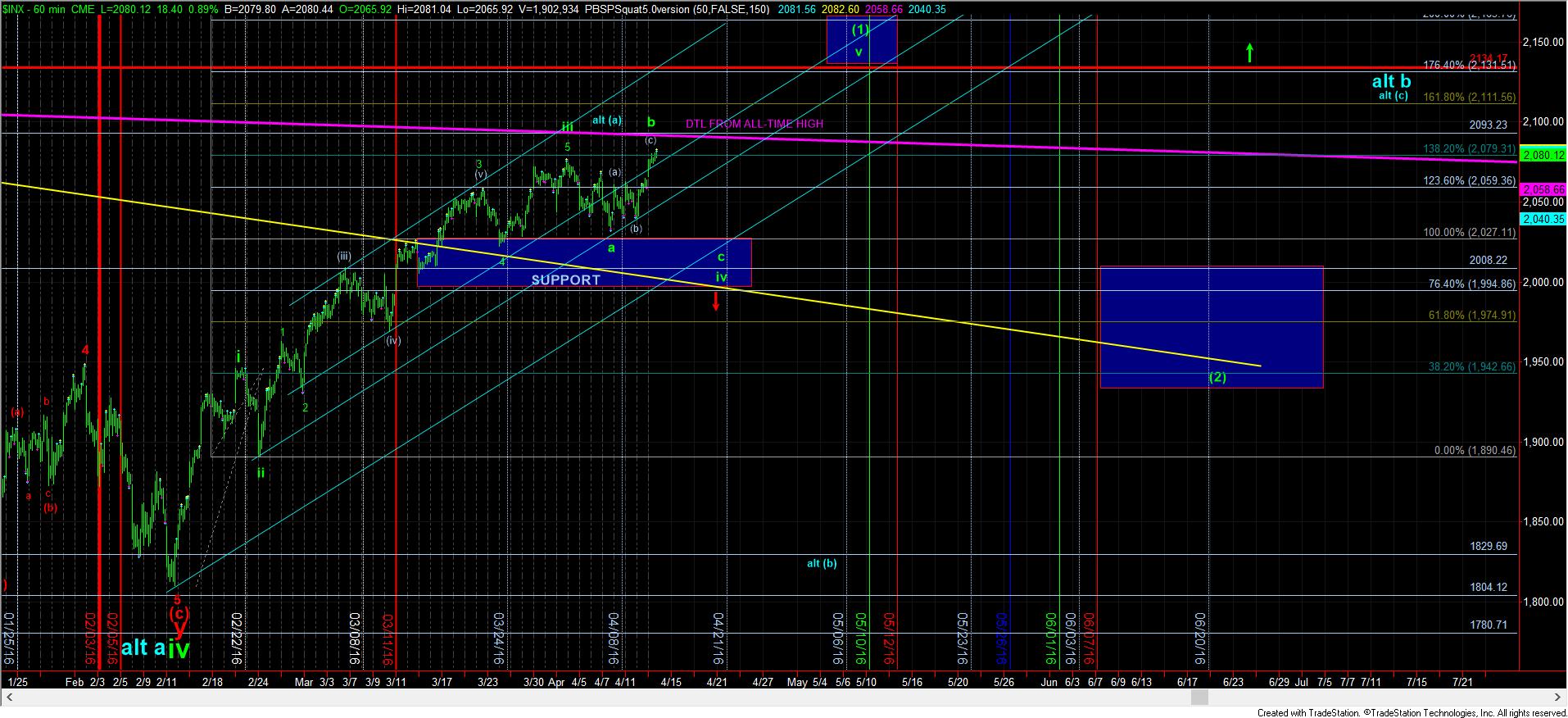 1turnchart
60minuteIWM