I can no longer count how many 3 wave structures we have seen over the last several months. We have yet to see a solid 5 wave structure. Due to this, many break out patterns have failed, and many break down patterns have also failed. But, the one constant to which I can still point is that as long as IWM has not broken 117, I still expect us to go higher.
The question of how high I expect is a bit of a concern to me in the SPX. While I have wanted to see a break out pattern start with a 5 wave structure to point us to the 2200+ region next, the pattern off the recent lows has only been a 3 wave structure. This makes me quite concerned, as I noted over the last few days in the trading room.
However, at this point in time, the market is once again testing the prior highs. Once again, we have another break out pattern on the chart. However, again, I question the market's ability to follow through. Therefore, I am in the "prove it to me" camp.
What it will take the market to prove it to me is a strong break out over the 2121 level in the SPX, without breaking back down below 2110. Should we see a break down below 2110SPX, with follow through below 2095, that points us right back down again to last week's lows, if not lower.
So, again, the market has the opportunity to break out, and the only thing we can do at this time is allow it to prove itself, or it will invalidate yet again.
One thing that I will note is that the SPX pattern concerns me enough to follow my IWM positions up with stops underneath the market. I will attempt to ride it to the blue box on the chart, but will be protecting myself on the way up due to the concern I have expressed within the SPX pattern, assuming that we do break out now, rather than seeing another drop to reset the technicals and the pattern structure for a bigger potential move higher.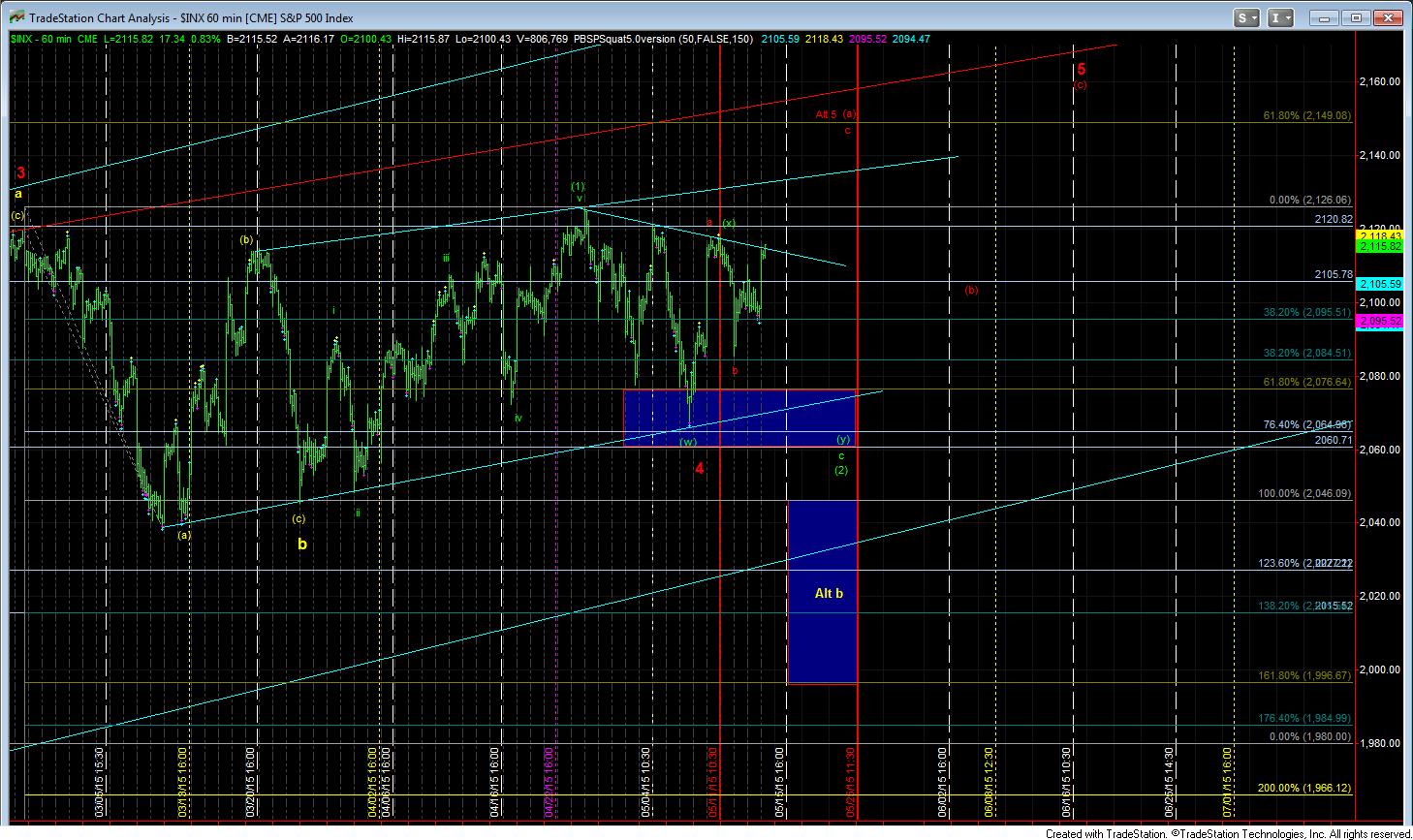 BaseCase - TurnChart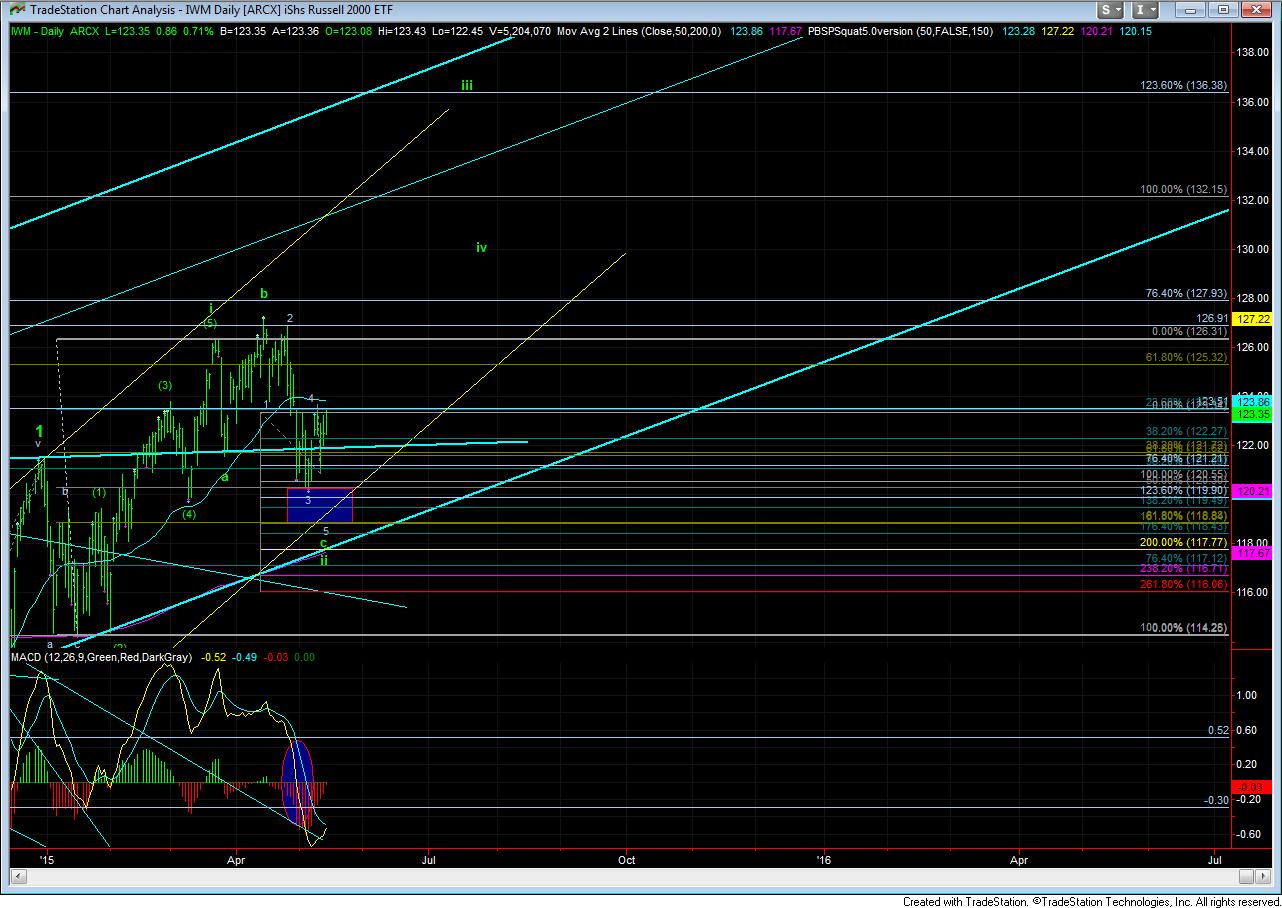 BaseCase - IWM