With the market holding a (i)(ii) set up, which was slightly modified from the one we had yesterday in the ES, but which held as it did yesterday in the TF, we continued what seems like our 5th wave in wave iii.
What this means is that, as long as do not break support, we should be heading up to the 2070-2080SPX region for wave 5 of iii. Support resides at 2044-2048SPX, which if held, should be pointing us to 2064SPX as a minimum target, depending upon extensions. Ideally, I would really like to see strong extensions taking us up to the original target at 2080SPX, which can be potentially struck this week.
And, as I noted last night, a move up into that resistance region will have me looking to the short side, for at least a wave iv which would take us back down to the 2027SPX region.
Alternatively, if the market breaks support tomorrow, then it tells us that wave 4 did not complete, and we can still head back down to the 2000-2020SPX region for a c-wave down in wave 4. But, the one underlying theme is that until support breaks, I will continue following the potential impulsive count to a completed 5 wave structure off the February lows into May.
5minSPX
1turnchart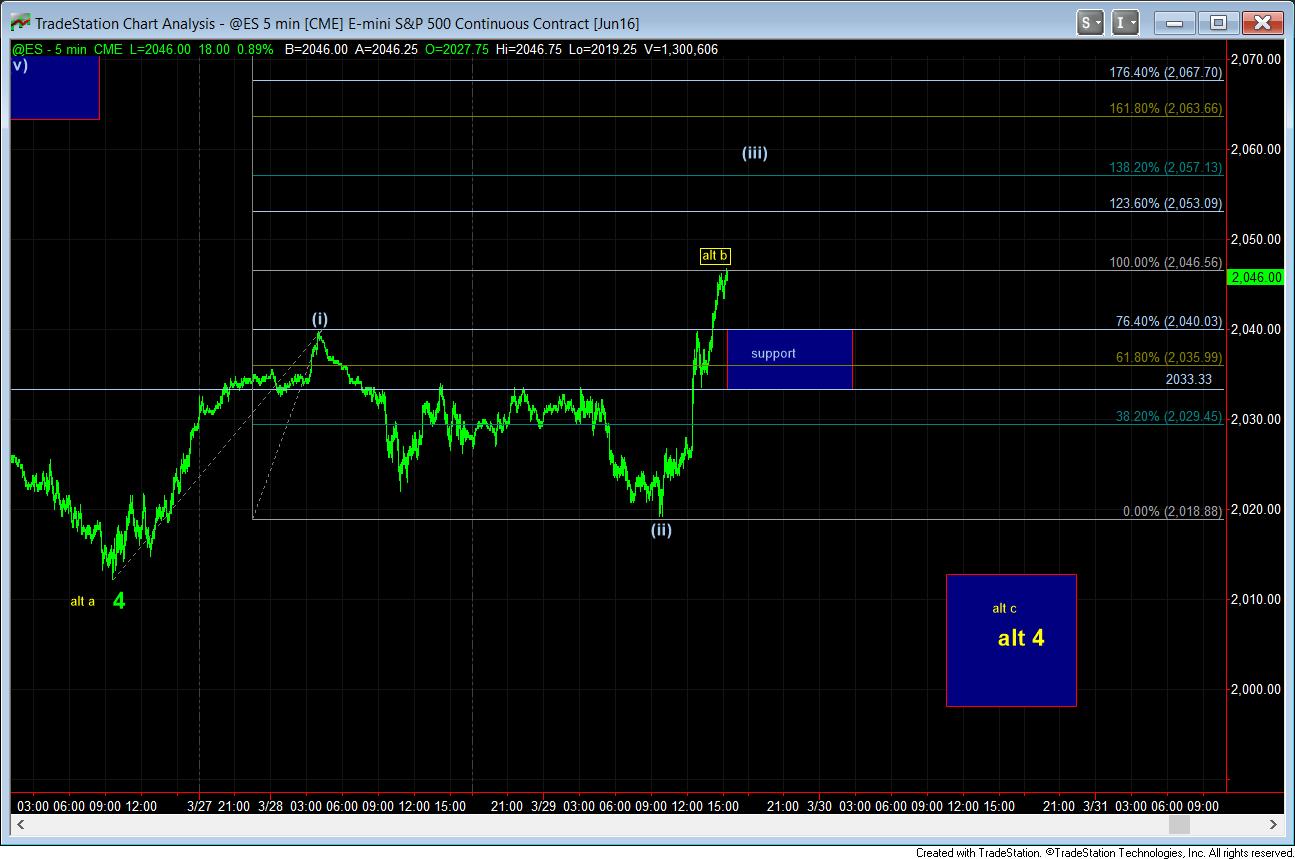 5minES