The market has spent the last two weeks trying to break out through the resistance region we highlighted off the June lows. And, while we have enough waves in place to consider all 5 waves completed off the June lows, the market has not yet confirmed that a top has been struck.
The drop down today can be viewed as 5-waves down off Friday's high. However, that can be a c-wave down in the wave iv alternative count presented in dark green on the 5-minute chart.
So, in order to repeat our recent analysis, the market needs to break down below Friday's low and follow through below 2950SPX to suggest that a top has been struck. Otherwise, the market may attempt one more push to our long term resistance region in the 3011-45SPX region.
Should the market break down below 2950SPX, then the next time we break back out over whatever all-time high we strike would likely suggest the market is in melt-up mode. But, as long as we remain below that high, I am still looking for a larger degree pullback in the market, as I have outlined many times before.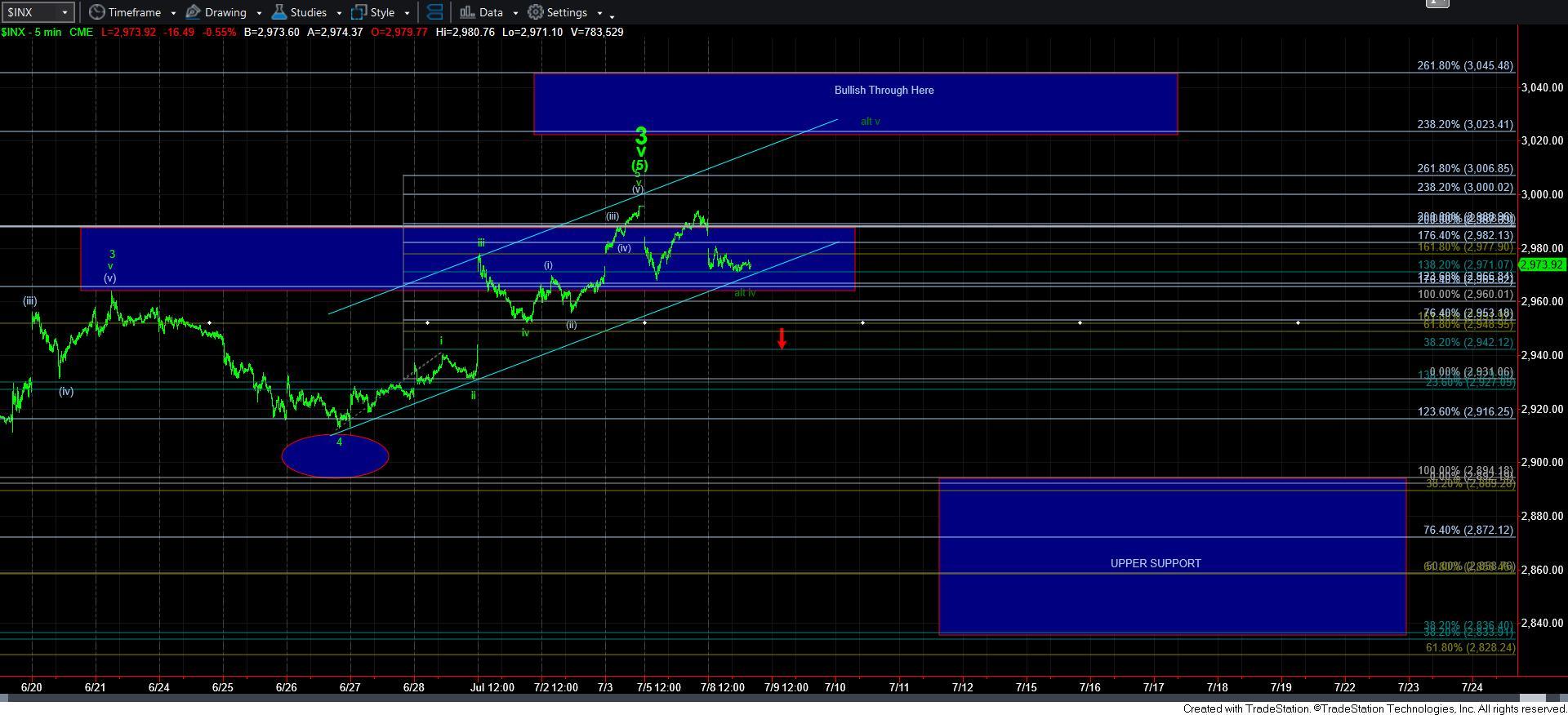 5minSPX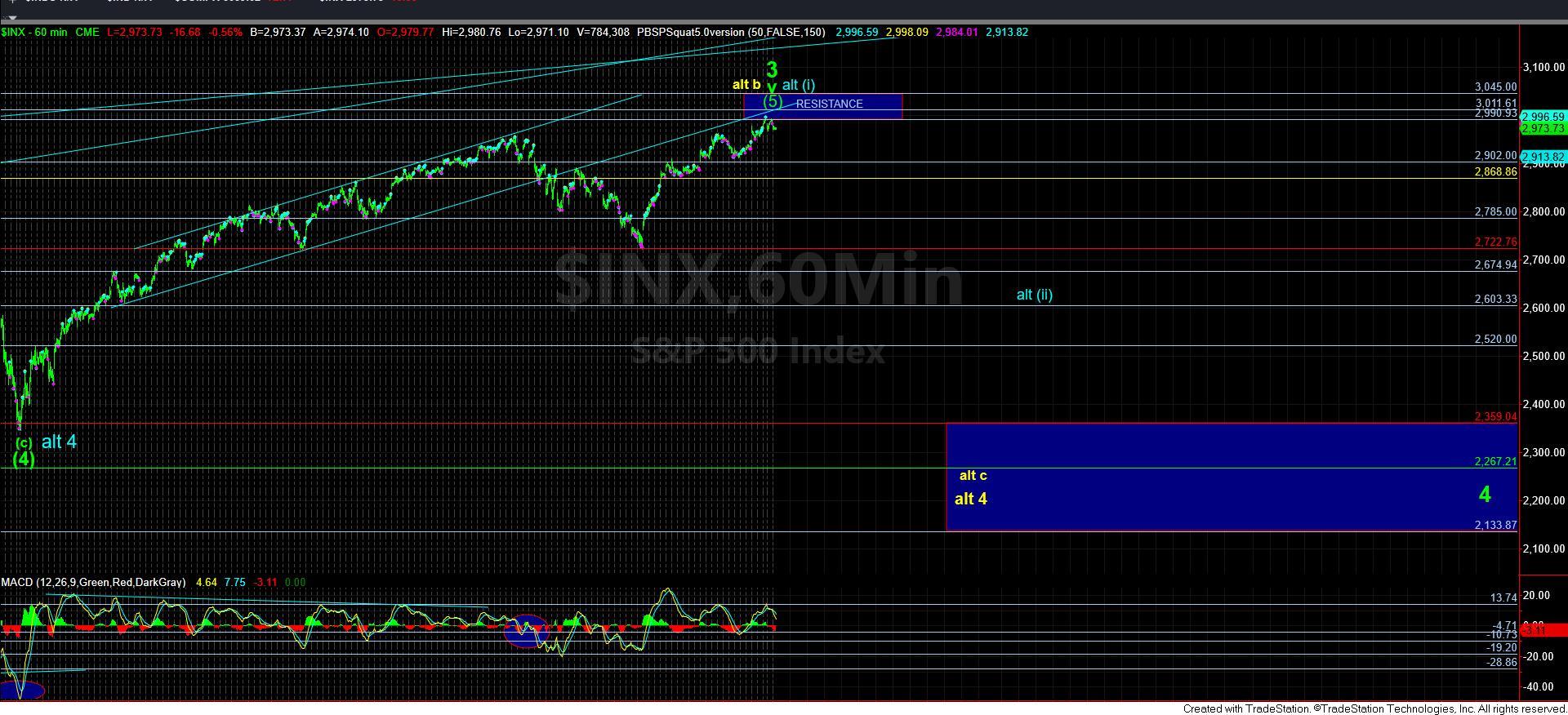 60minSPX