Have We Begun The Move To 4550?
Well, the market clearly broke the triangle pattern we have been tracking these last several days. But, remember, the triangle was not dispositive regarding our view that the market can rally to 4550+ in the coming weeks. Rather, the bigger question was whether we can hold that larger b-wave support. And, when we broke the triangle, we still came up short of that support region by about 20 points.
Yet, even though the market has rallied strongly off the low today, I still do not have a 5-wave rally in place. While we clearly have potential to continue higher to complete that 5-wave structure, I am really going to need to see us extend towards the resistance region if we are going to see a [1][2] structure which will project to the 4550+ region with standard Fibonacci Pinball extensions.
But, should we see 5 waves complete up into that resistance region over the next day or so, then we have to prepare for a break out pointing us to the 4550+ region to complete the larger degree wave 3 of [3], outlined on the 60-minute chart.
For now, I am going to remain a bit more patient before I am strongly in the bullish camp to 4550+.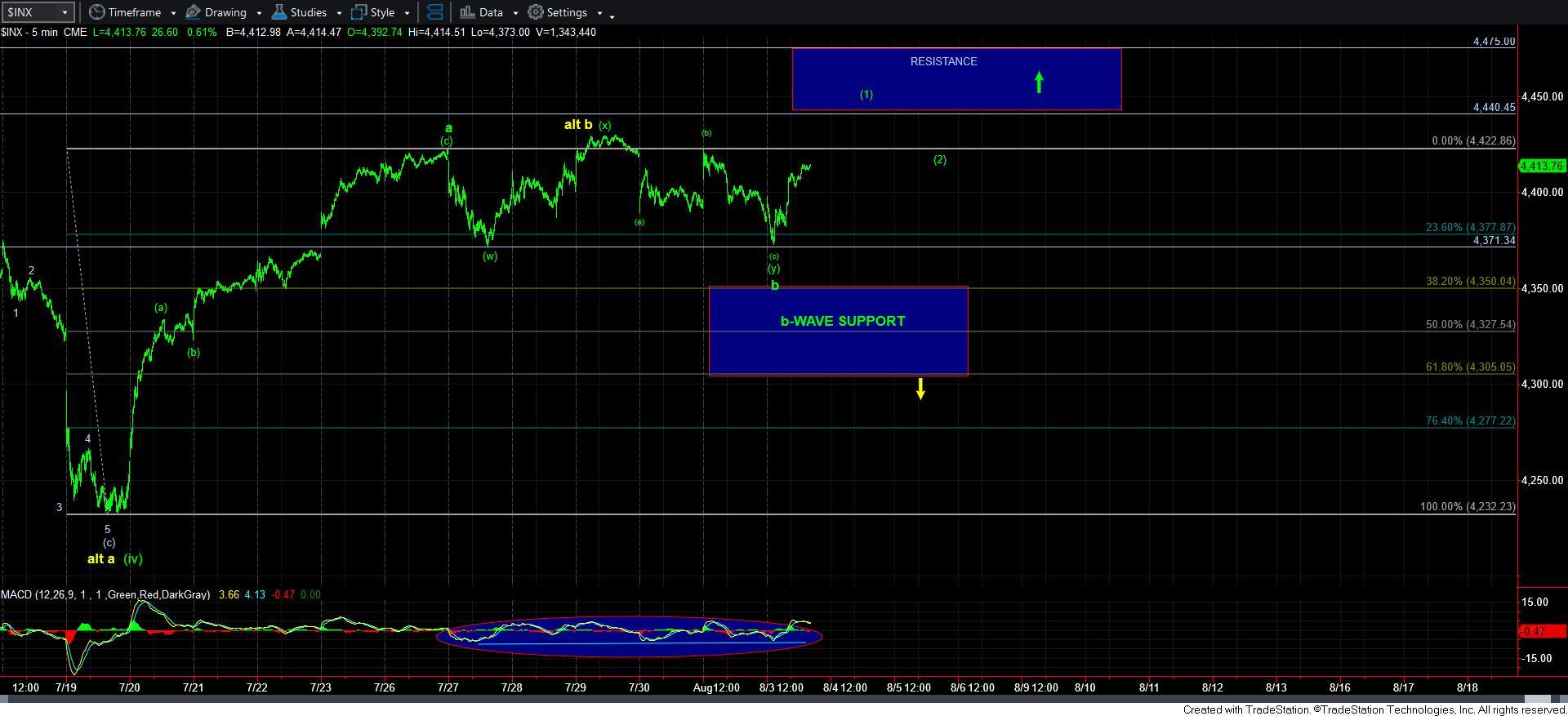 5minSPX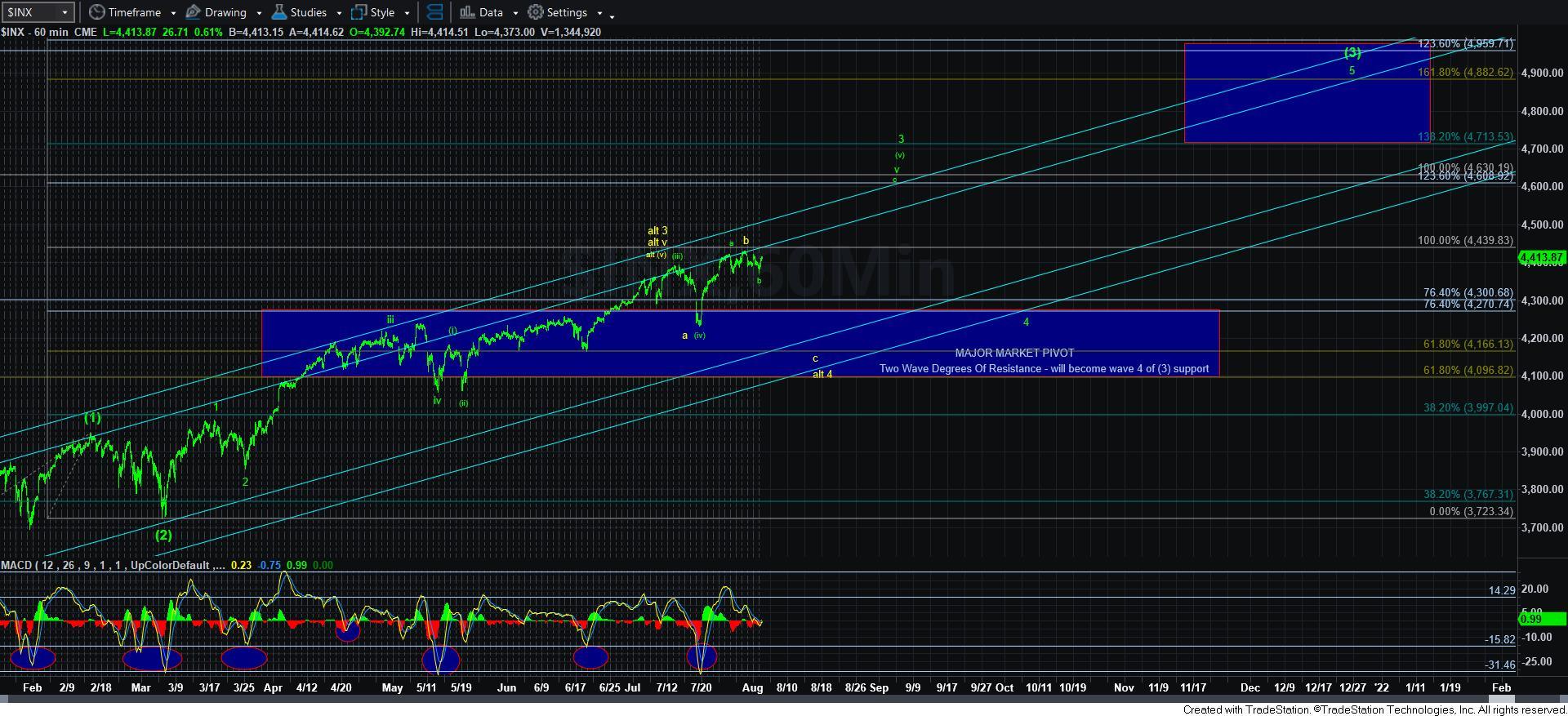 60minSPX