After grinding higher for the past several weeks and pushing deeper into the upper resistance zone today we finally saw a reasonably sized pullback that broke under our first micor support level. We are however still holding over several larger degree support levels and the structure down off of the high is still not terribly clear so while we may have begun the topping process we still have some work to do before we will know if today's high market a major top or simply a local top still needing higher levels before seeing any sort of significant pullback lower.
As shown on the 5min SPX chart we have enough waves in place down to even the most micro of levels to consider a top in place for all of the green wave b. Now keep in mind that a full pattern is only the first step in identifying a top. We still need a break of larger degree support as well as the proper structure to further confirm a top. As we have been noting for the past several weeks the structure of the next pullback will be key in determining whether we have topped in all of the green wave b or simply a third wave still needing higher levels before topping.
Currently, I am watching the 4515-4464 as the next key upper support zone. If we move lower but hold this zone then I still can't rule out that we will see another higher high to finish off a wave (v) as shown in blue on the five-minute chart. This would be part of the larger wave b and target the 4594-4643 zone overhead.
If we break that 4464 level and move lower then this is where the structure and next key support zone below will become important for the larger degree count. As the micro move down off of the high is not clear enough to rely on I would want to see the wave structure of one larger degree to help determine whether this pullback is going to start with five or three waves. If we begin with five waves then it opens the door for the green wave b to have topped whereas a three-wave pullback after moving under the 4464 level would indicate that we are following the larger yellow count which Avi has discussed in length in the weekend updates.
I am currently watching the 4422-4333 zone below as key support for the yellow wave iv and again a corrective move into that region keeps the door open to that path. However, a five-wave move down off of the highs followed by a break of that zone would give us initial confirmation that we have indeed topped in all of the green wave b which again Avi has discussed at length in the weekend analysis.
So while this pullback could certainly be the beginning of the topping process, we still have quite a bit of work to do before we have initial confirmation of a top. With the potentially full count and stretched counts, this is an area to which cation is certainly warranted.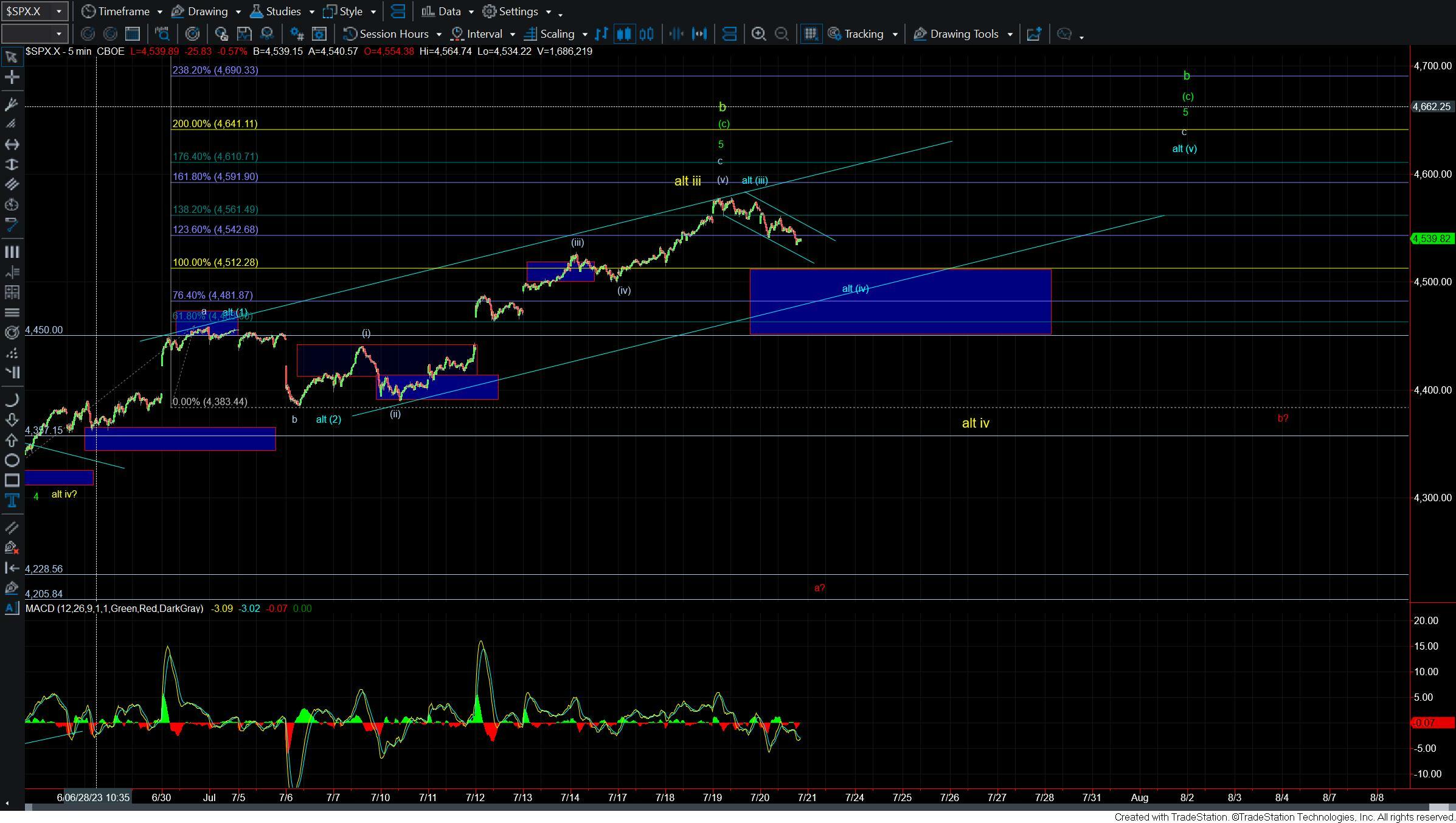 SPX 5m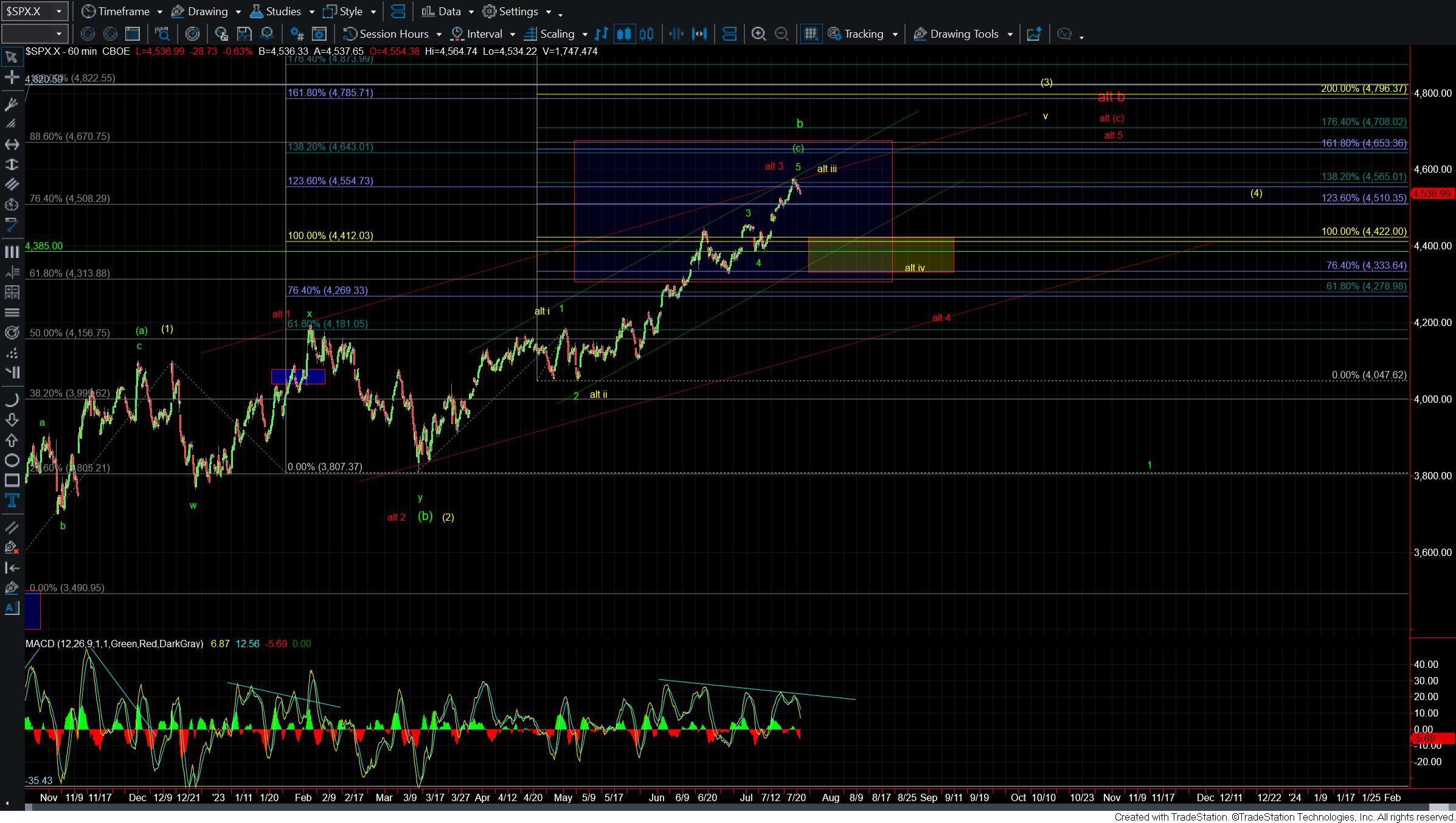 SPX 60m