Our larger degree set up is a (1)(2), (i)(ii), 1-2. This means we are about to begin the heart of a 3rd wave, as long as we do not break below our support region.
While wave 2 can certainly have completed at the point I have marked the a-wave low, it just "looks" a bit small to me at this point. Yet, when you are about to start the heart of a 3rd wave, that is sometimes all you get.
However, we still need to break out through our resistance region to consider us being in the heart of the 3rd wave melt-up. The current micro count, should we continue higher before breaking below 2167SPX is targeting 2193SPX. Any appreciable move through there before we break back below 2167SPX is a strong warning to anyone who is maintaining any bearish bias. This pattern set up is explosive, and can see several gaps up on our way to the next way-station at 2280-2300SPX for wave 3.
So while I am optimistic of a break out to take hold, I am not confident that all the pullback is done. But, this is certainly not a set up I would consider shorting until SOME support is broken. Again, this is a set up which can simply melt-up into early 2017 with or without a bigger wave 2 pullback.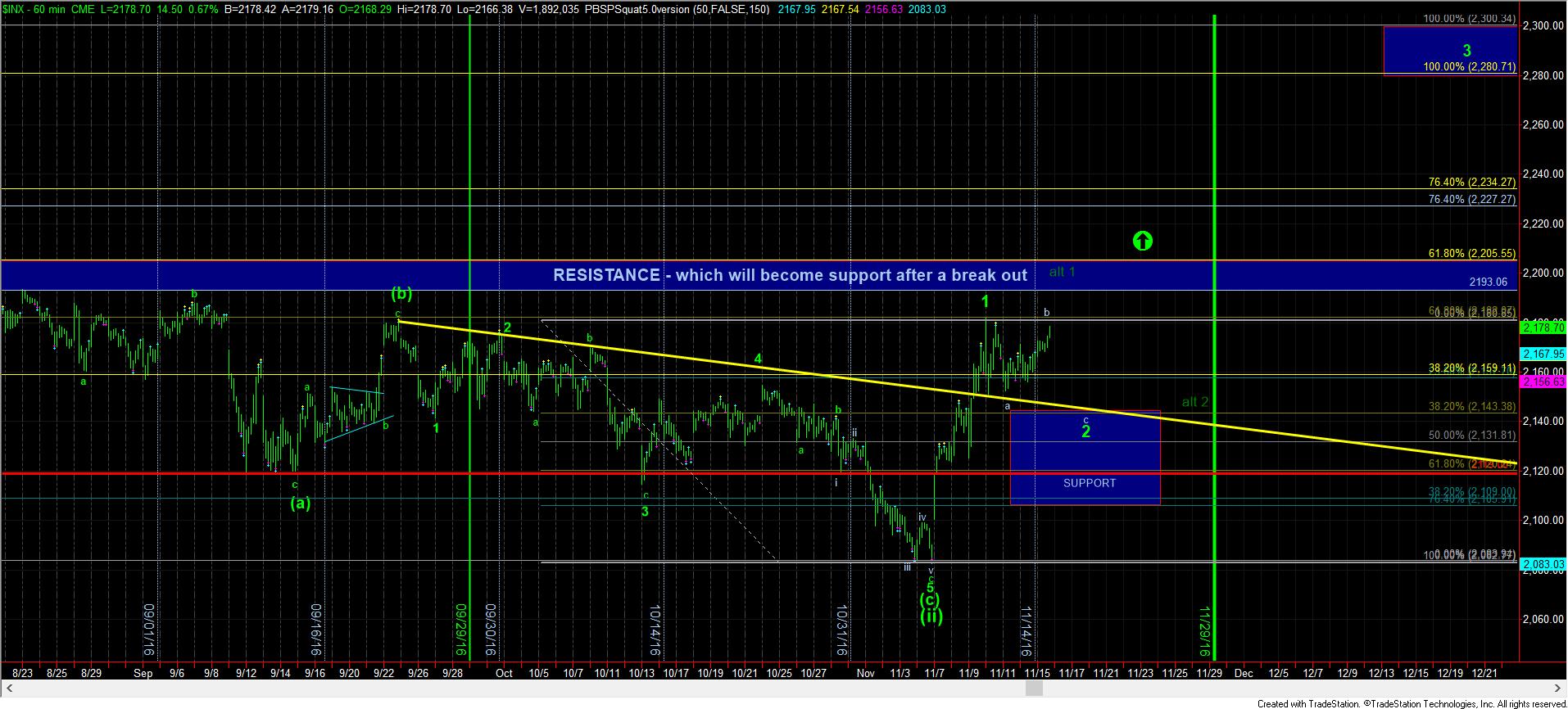 1turnchart