Has Next Downside Phase Begun?
The market seems to have topped right where it should have based upon our 60 minute chart. However, since the next drop "should" be a c-wave, which is a 5 wave impulsive event, we are still seeking confirmation with a 5 wave move down off the high. As long as we remain below 2075SPX, we can complete that initial 5 waves down. A move back over that level before we complete 5 down would suggest something else may be playing out, and it may even still be bullish.
But, once we do see all 5 waves complete, then we can set up short trades for the wave 2, which is shown on the 5 minute chart. The ideal target for the c-wave of (a) is in the 1995-2008SPX region.
So, before you get a little more aggressive on the downside, please allow the initial 5 waves down to complete to signal the next downside phase has begun.
5minSPX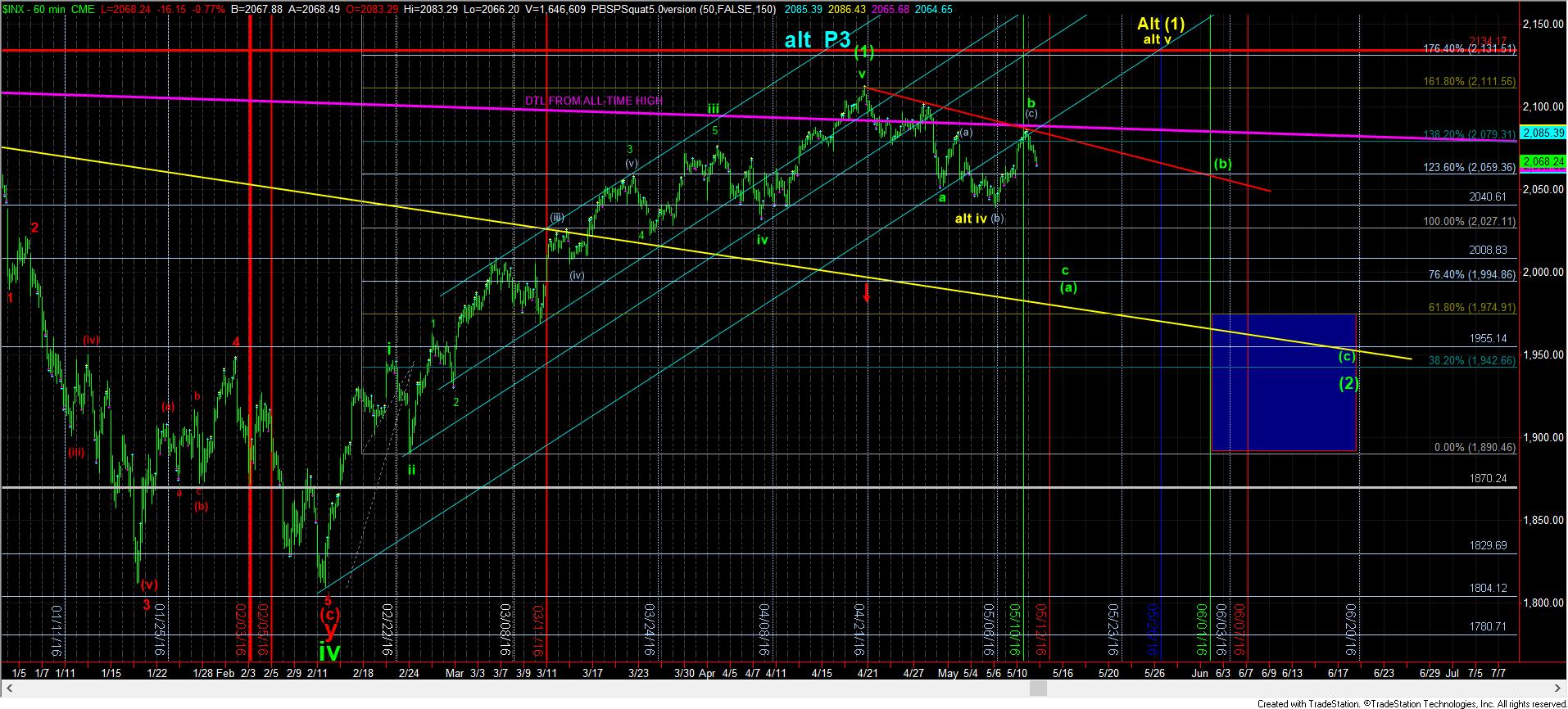 1turnchart