Has A Second Wave Pullback Begun?
As we have been tracking the potential completion to the green wave v of 1 on the 60-minute chart, I noted that we had the minimal number of waves in place to consider it complete. But, as we know, until the market confirms that this is indeed a second wave pullback, we have often seen extensions within this bull market take us further than standard expectations.
So, we really need to see the market break below 2756SPX, as I have also been outlining in my updates. As noted before, a break down below that level would make it much less likely that this is a 4th wave pullback in the red count, which would then be pointing us up towards the 2823SPX region.
For now, we remain in a region within the market that should determine how we get to 3000+ in the SPX. Unfortunately, until we resolve the micro structure in this region, the market is still masking the path it intends to take us higher over the next few months.
And, again, please remember that if we are able to extend to the 2823SPX level, and then drop back below 2760SPX in impulsive fashion, I will have to strongly consider the red alternative count, pointing back down to 2480SPX. But, for now, that remains a low probability.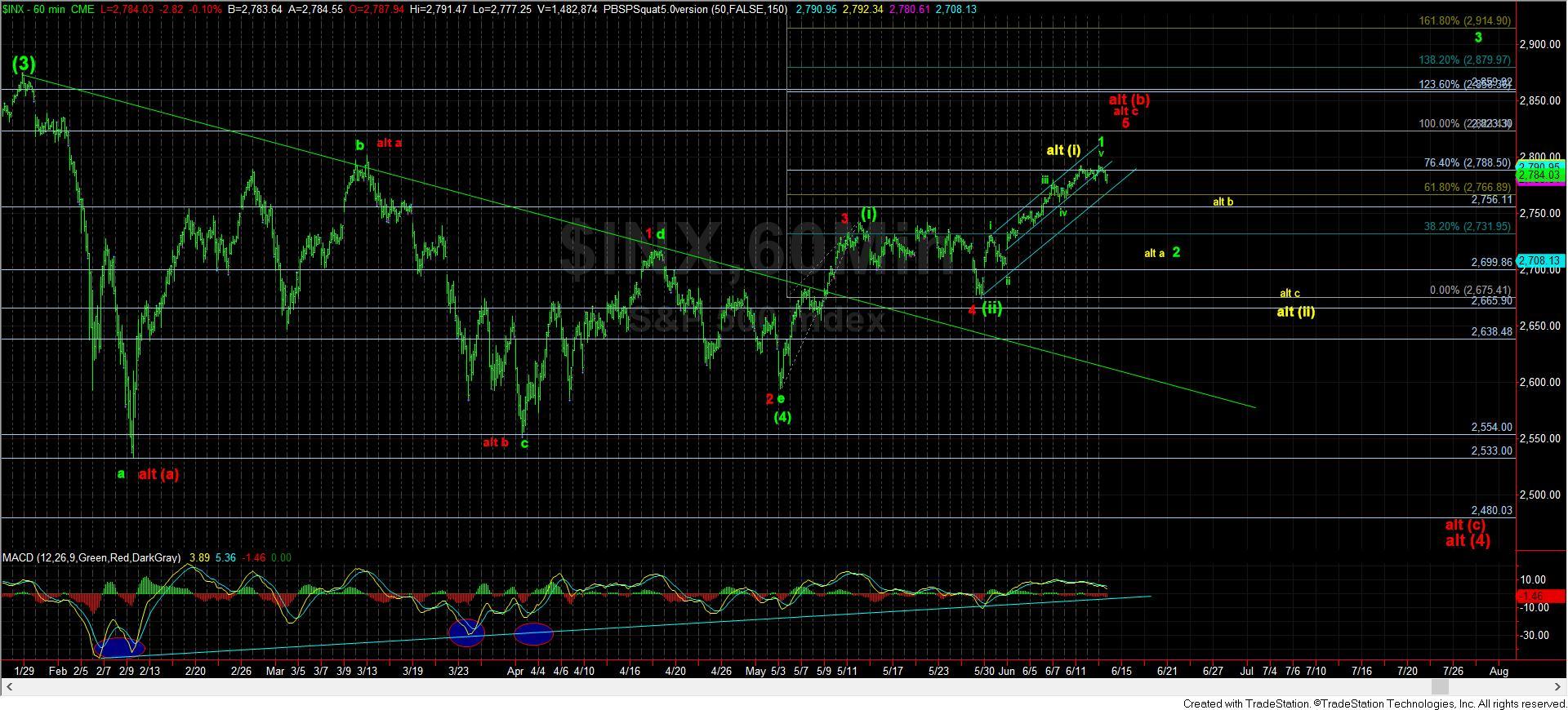 60minSPX