Hard To Maintain Bearish Bias
With the continued move higher today, the SPX at least "looks" like a 5 wave move off the lows. But, it still has not been able to take out the down trend channel from the highs, and has stopped in our resistance region.
But, I also have to note that the TF completed an almost perfect Fibonacci Pinball 5 waves up, which I have attached so you can see the hits on all the right fibs almost perfectly. So, based upon this, it is hard for me to consider the alternative count for a lower low strongly.
From the larger degree perspective, IF the low of this week now holds on the next pullback, the larger pattern is pointing to the 2350 (1.382 extension) -2400 (1.618 extension) for wave (iii) of (3). Again, as long as the next pullback is corrective and we are then able to continue higher, this is my next major target region. It will take a move through the .618 extension at 2205SPX to really get us going.
Also from a larger degree perspective, the wave 1 of (iii) usually targets the .382 (2159SPCX) or .618 (2205SPX) extension, with my preference always being the .618 extension. So, far, this 5 wave move up has come up a bit short of even the .382, which is a bit of a concern for now.
Ultimately, with a nice 5 wave structure off the low in the TF, and what "looks" like one in the SPX, I have to view the alternative of a lower low in dark green as much less likely now. But, we still need a nice corrective pullback in a wave 2, followed by a break out through the downtrend channel and the top of wave 1 to get us really moving in the heart of a 3rd wave.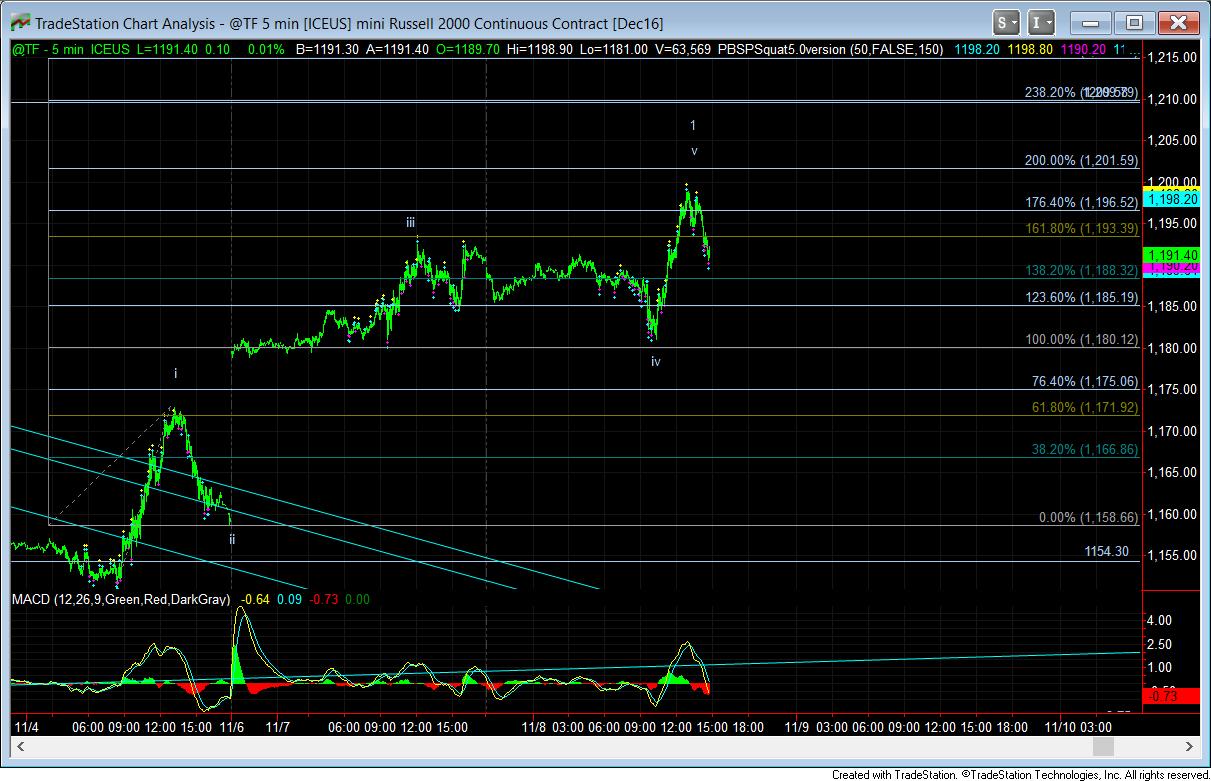 5 min TF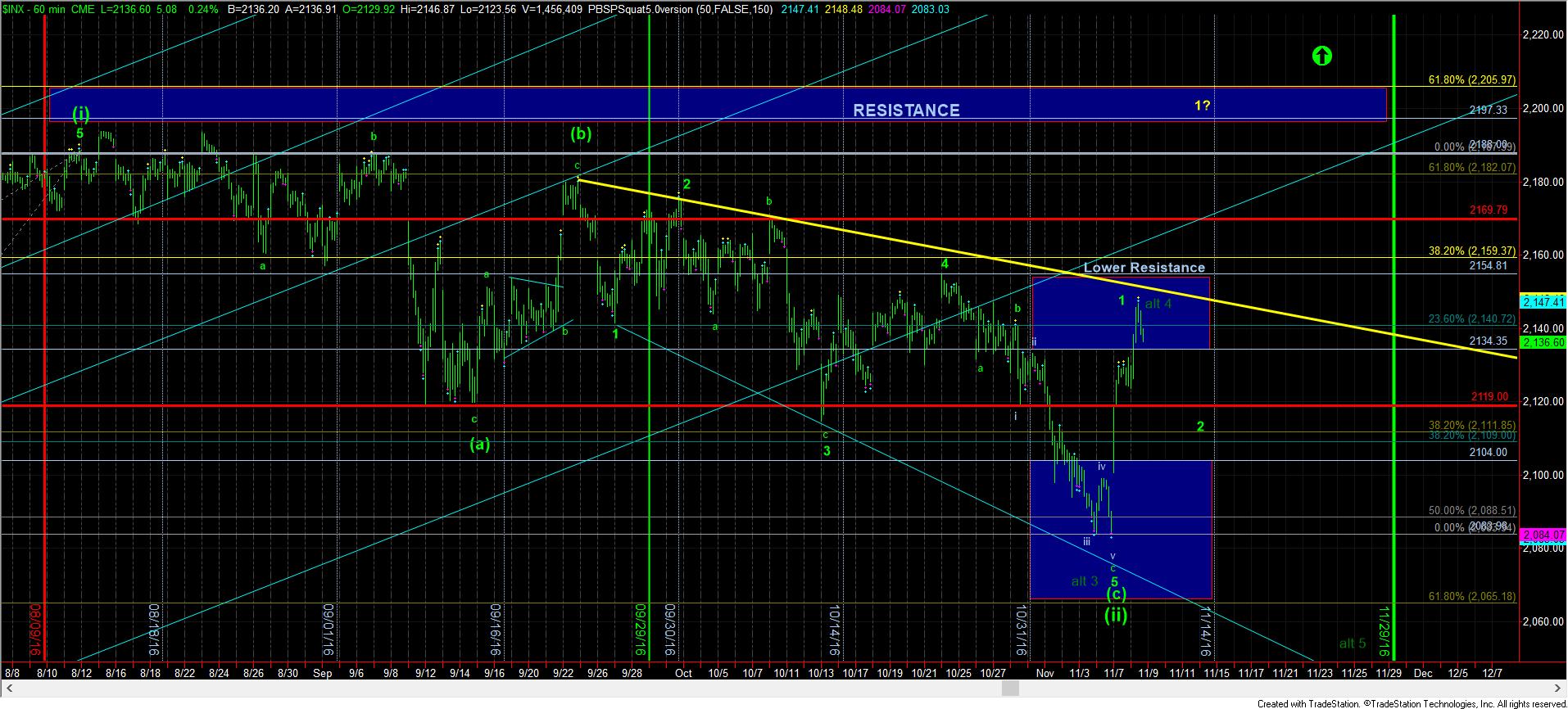 1turnchart