Groundhog Day - Market Analysis for Apr 20th, 2023
Unfortunately, there is absolutely nothing more for me to offer in the analysis at this time, as the market is not doing anything of significance that can distinguish between the two wave counts we are currently tracking up here. So, I am just going to repost yesterday's analysis:
"For the last two weeks, the SPX has only been providing us with 3-wave structures. That really does not lend itself well to identifying a high probability and clear wave structure in the smaller degree. Yet, our parameters are still quite clear and remain the same in the larger degree.
Our support remains the 4070-96SPX region. Our resistance is 4195SPX. If we break support, then we are likely in the e-wave of the [b] wave triangle. If we break out over resistance, then we are in the final stages of the [c] wave of the larger degree b-wave, which a minimum target of 4316SPX, and support moves up to the 4140SPX region.
As far as IWM is concerned, do not get too bullish on it just yet, as it can still see more of a 2nd wave pullback . . either in wave [ii] or maybe even in the 2/[b]. Yet, once the market takes out this week's high, then please do not stand in its way, as it is likely in wave iii of [iii], and likely pointing us to at least the 189 region, as outlined last night. But, overall, this remains my expectation in the coming weeks, and I am bullish of IWM for at least the 189 region."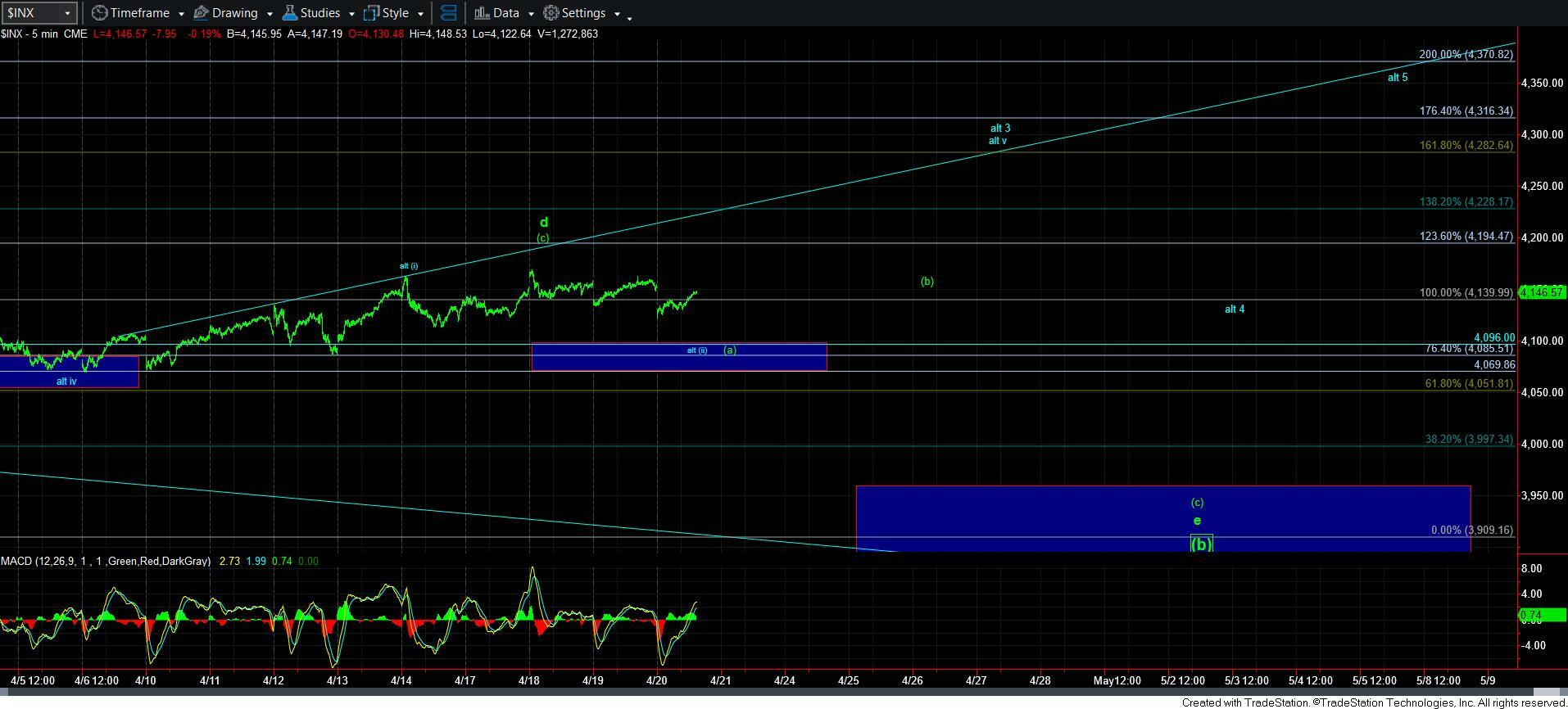 5minSPX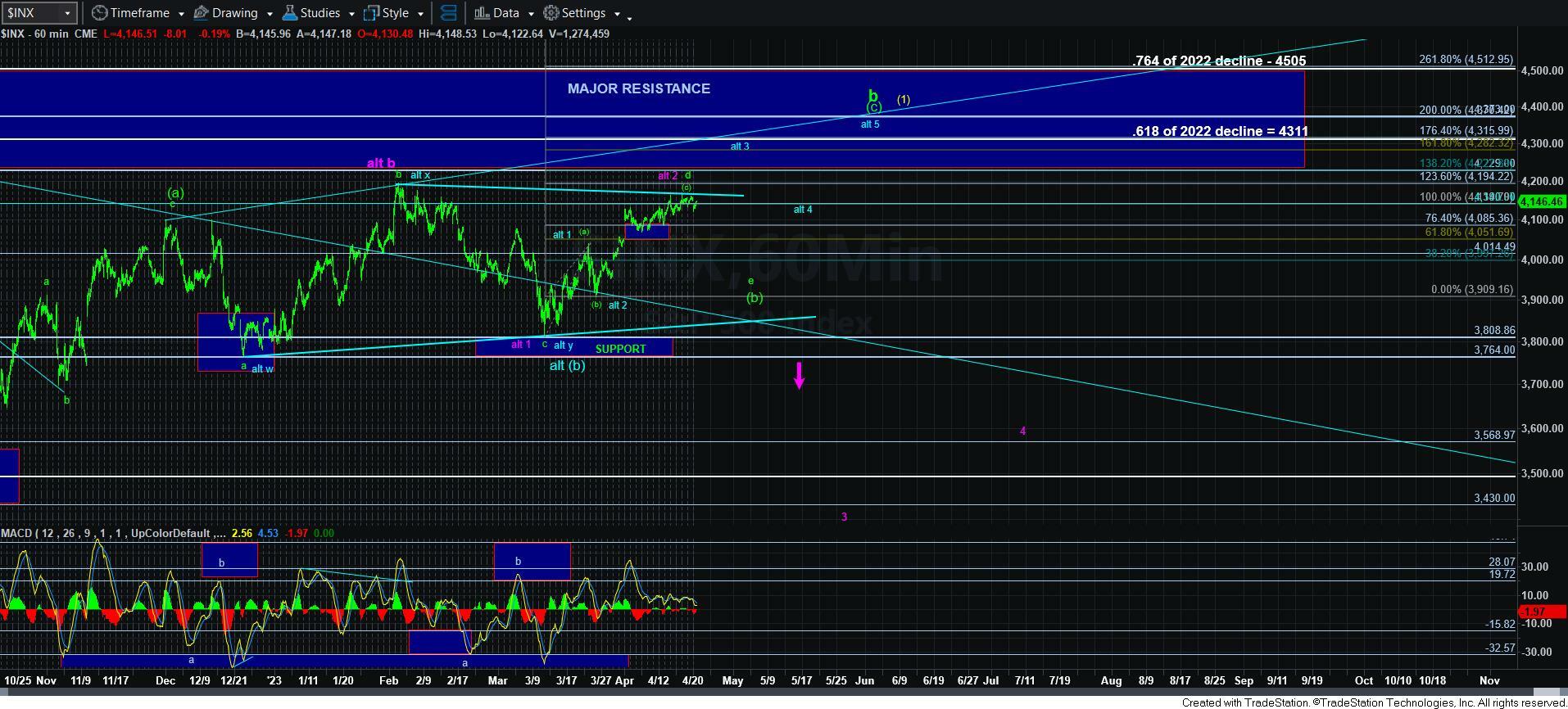 60minSPX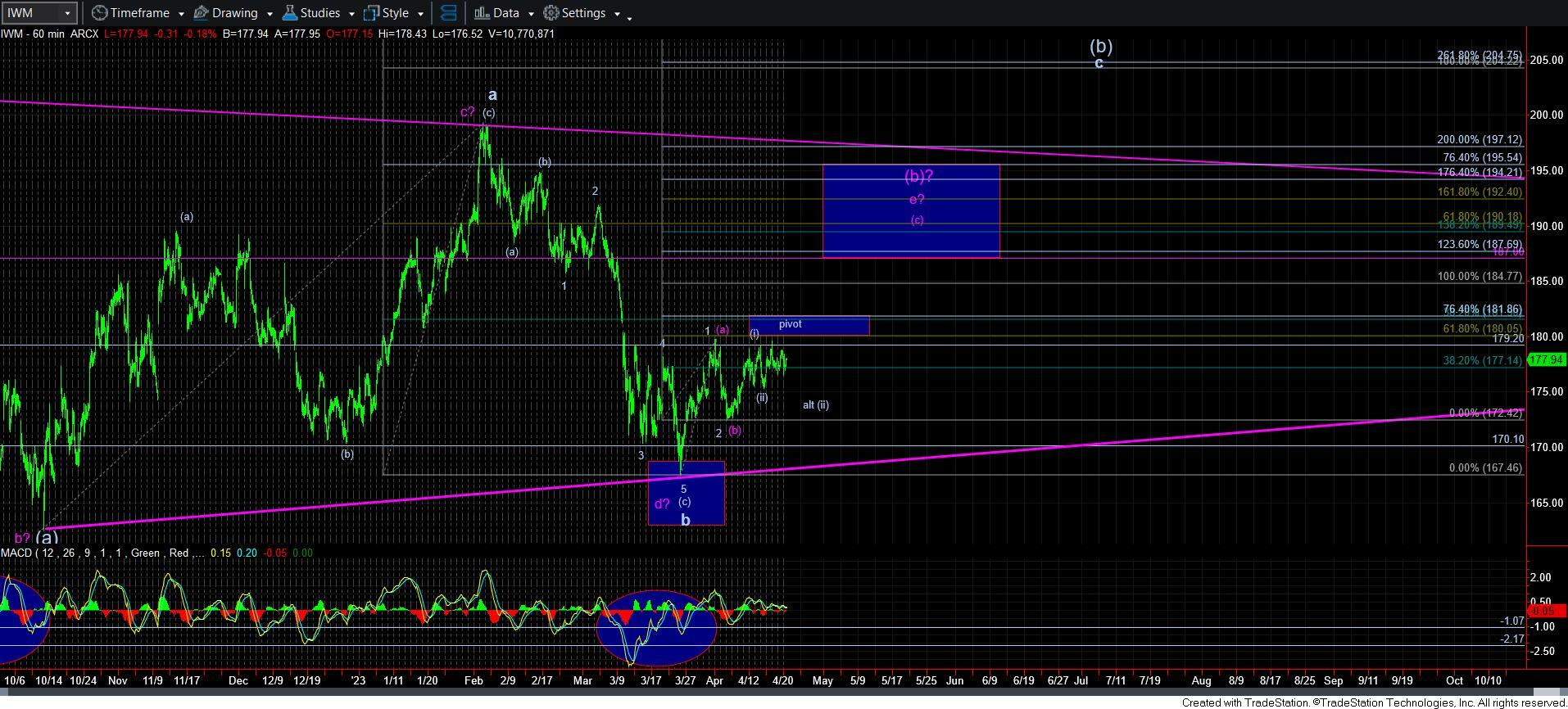 IWM60min