Grinding Sideways For A Week
I want to start this update by reposting something I wrote earlier in the day today:
"I have been asked a number of times today as to whether that drop yesterday was 5 waves down. And, to be honest, it can be. But, I have to note that my hesitation is because the proportions are not anywhere to be considered as a "clean" 5 down. Rather, the proportions in SPX seems to be closer to a corrective drop.
So, I will reiterate, until the market can give me an impulsive structure breaking below 2840/45 support, I have no clear indication that the b-wave has ended, which still leaves the door open to 3011-40SPX, as discussed many times."
That means that anyone with an immediate bearish bias may want to allow the market to move into a bearish posture before they start trading that aggressively. As I noted last night, the market has had many opportunities to turn down over the last 3 months, but has refused to do so each time. It now has a door it can walk through to take us to the 3011-40SPX region. And, until it actually can break down below 2840/45SPX, it can take that path once it breaks out through 2915SPX.
So, as we have now been grinding in the same region for over a week now, the market has a decision to make. And, until it PROVES that it can break support, I cannot say with confidence that it will be starting that c-wave lower sooner rather than later.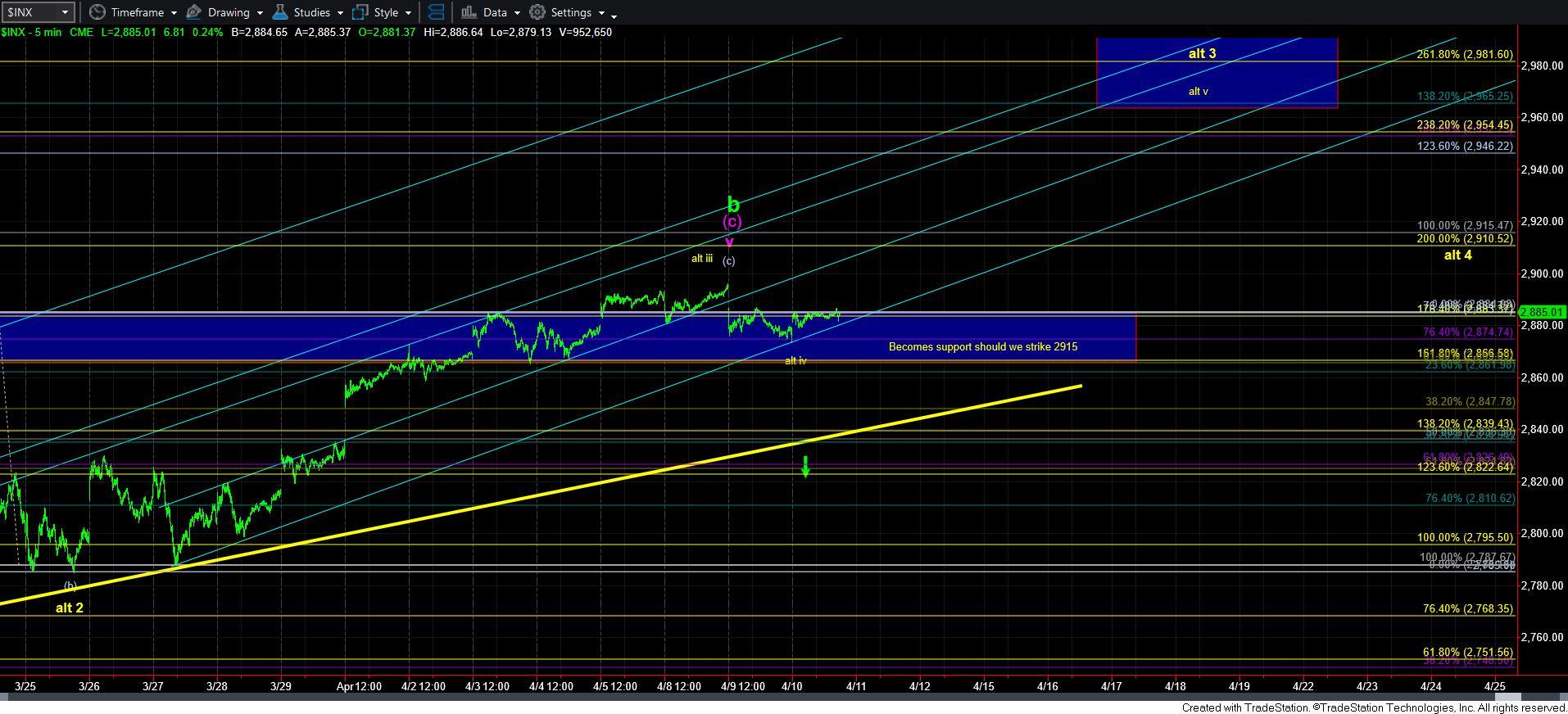 5minSPX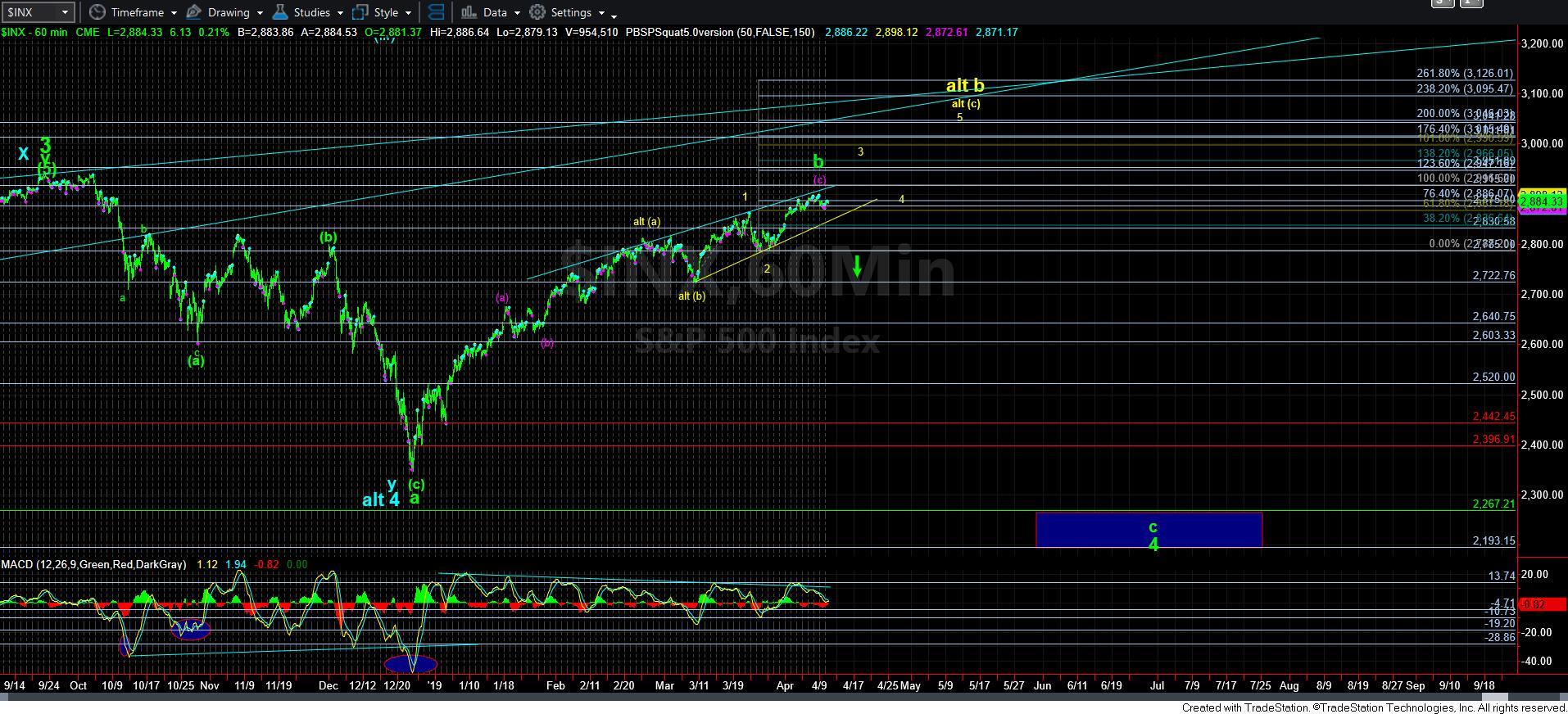 60minSPX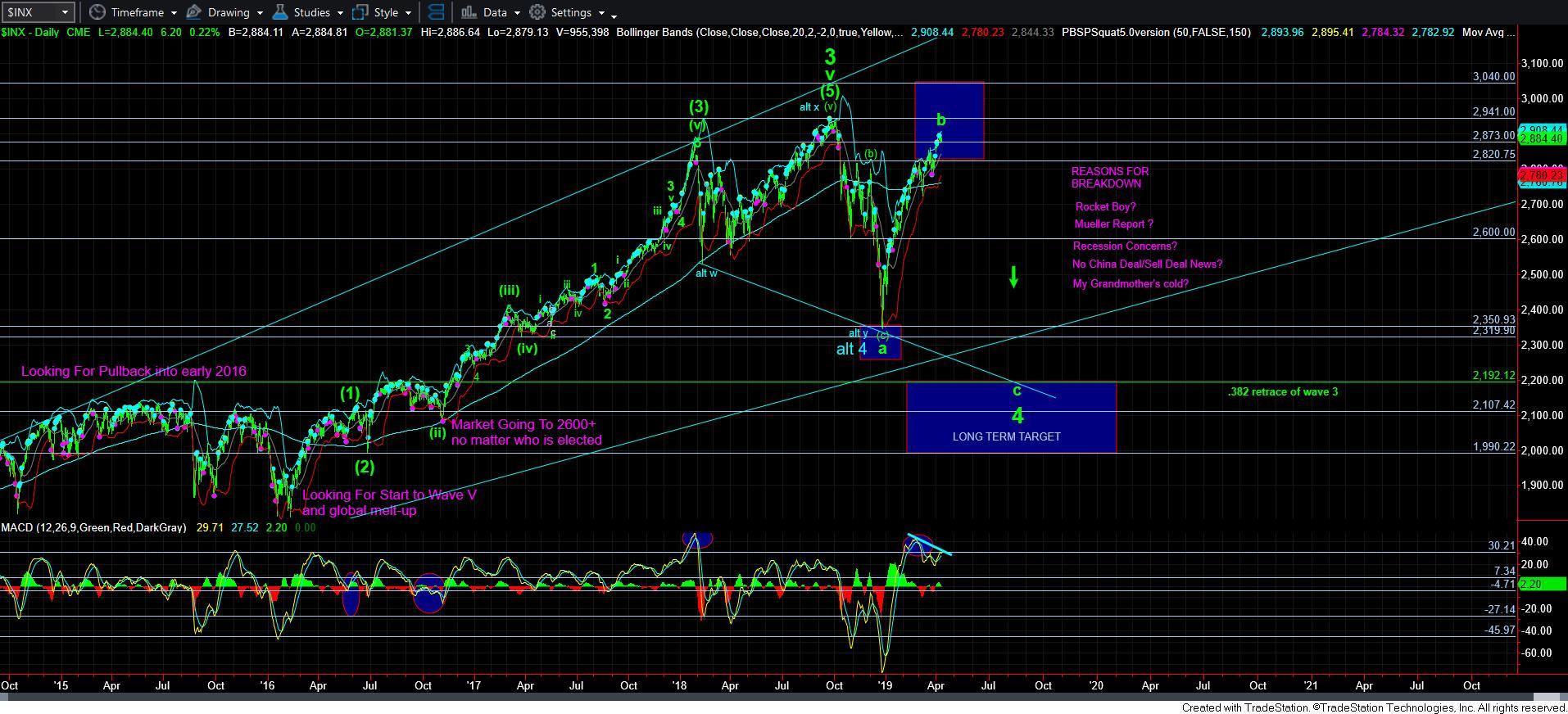 1SPXdaily