While the market has been grinding up near the all time highs today, it still has not provided any indication that it has topped. While it is certainly one thing to have enough waves in place to top, it is another thing to obtain confirmation.
Normally, a 5 wave structure targets the 2.00 extension of waves 1 and 2. Off the June lows, that would have been the 2987SPX level. However, we are currently hovering just below the 2.382 extension, as you can see on the 5-minute chart.
Even the micro structure off the July 9th pullback has moved just beyond its 2.00 extension as well. So, based upon our standards, this rally off the June lows is quite stretched. And that is why I have been on the alert for a top up here.
However, the market will have to break down below 3000 with follow through below 2987SPX to provide us with an initial indication that we have indeed struck a top. Until such time, stretched can become even more stretched within this long term topping target between 3011-45. And, as Keynes said, "markets can remain irrational longer than you can remain solvent."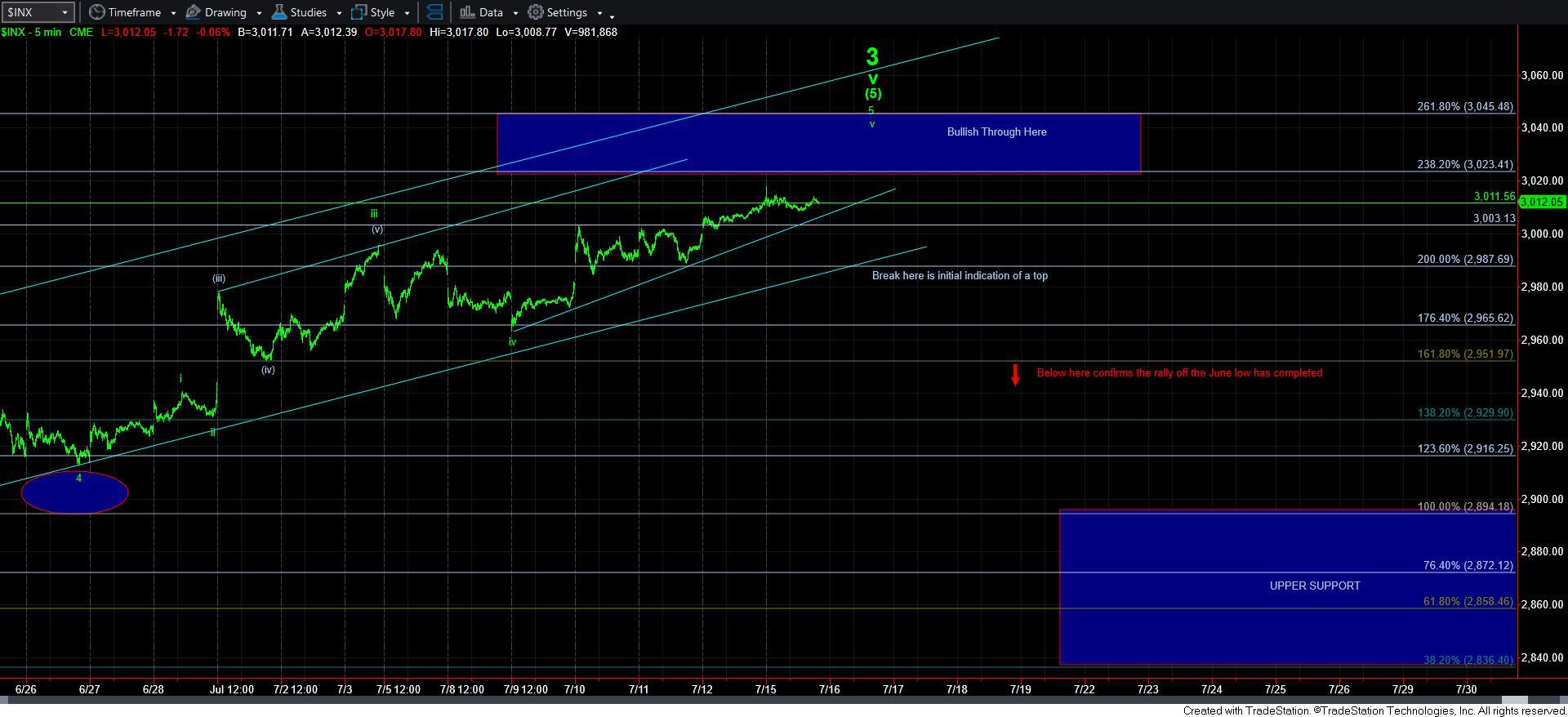 5minSPX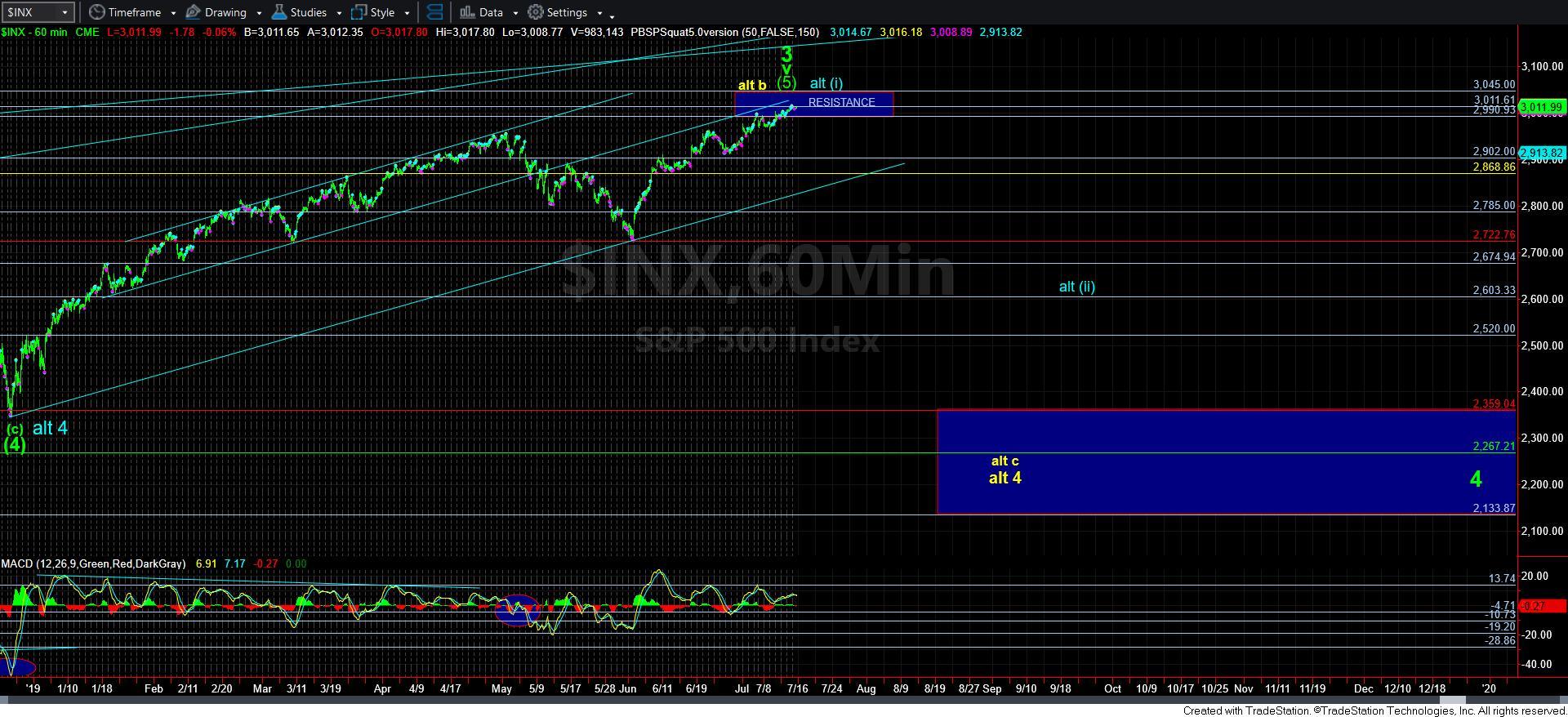 60minSPX