Grinding Away - Market Analysis for Feb 7th, 2022
After being in such a rush on Thursday night and Friday, the market has significantly slowed down. But, there really is nothing we can read into that at this time.
So, I am going to keep this update VERY simple, because the micro structure has become quite messy in the futures.
Resistance is in the 4560/70SPX region. And, as long as that resistance is respected, then I am viewing this as a [b][c] structure developing in the wave v of the c-wave of the wave [4], as you can see on the 5-minute chart rather clearly.
Moreover, we need to break down below Friday's low to suggest that the [c] wave has begun in earnest. Until such time, the market may still attempt a bigger [b] wave structure. In fact, until we break that support, the bulls are still trying to hang in there in the blue count.
So, know your parameters, as this market has yet to makes its mind. And, as long as we remain below resistance, I still favor the green count.
But, there is one last point I need to make. The daily MACD has now decisively turned back up. So, anyone who is trying to short the market for a lower low must maintain a tight leash on those shorts. So, even though my primary count has me looking down one more time due to the incomplete structure of this decline, I have to remind you that we were VERY oversold at the lows, and still remain quite oversold. Therefore, surprises in a bull market are often seen to the upside, especially when we were as oversold as we were at the lows.
Know your time frame and your environment.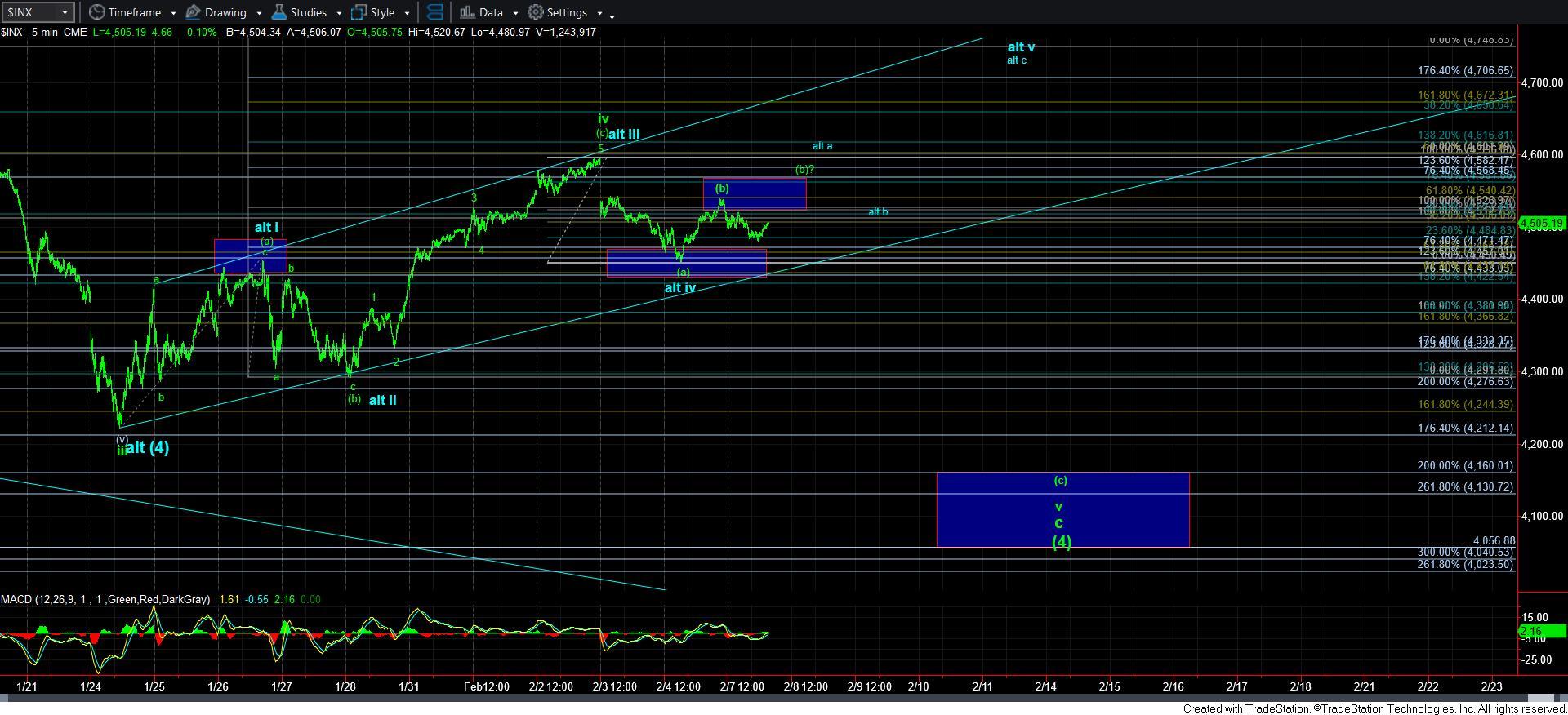 5minSPX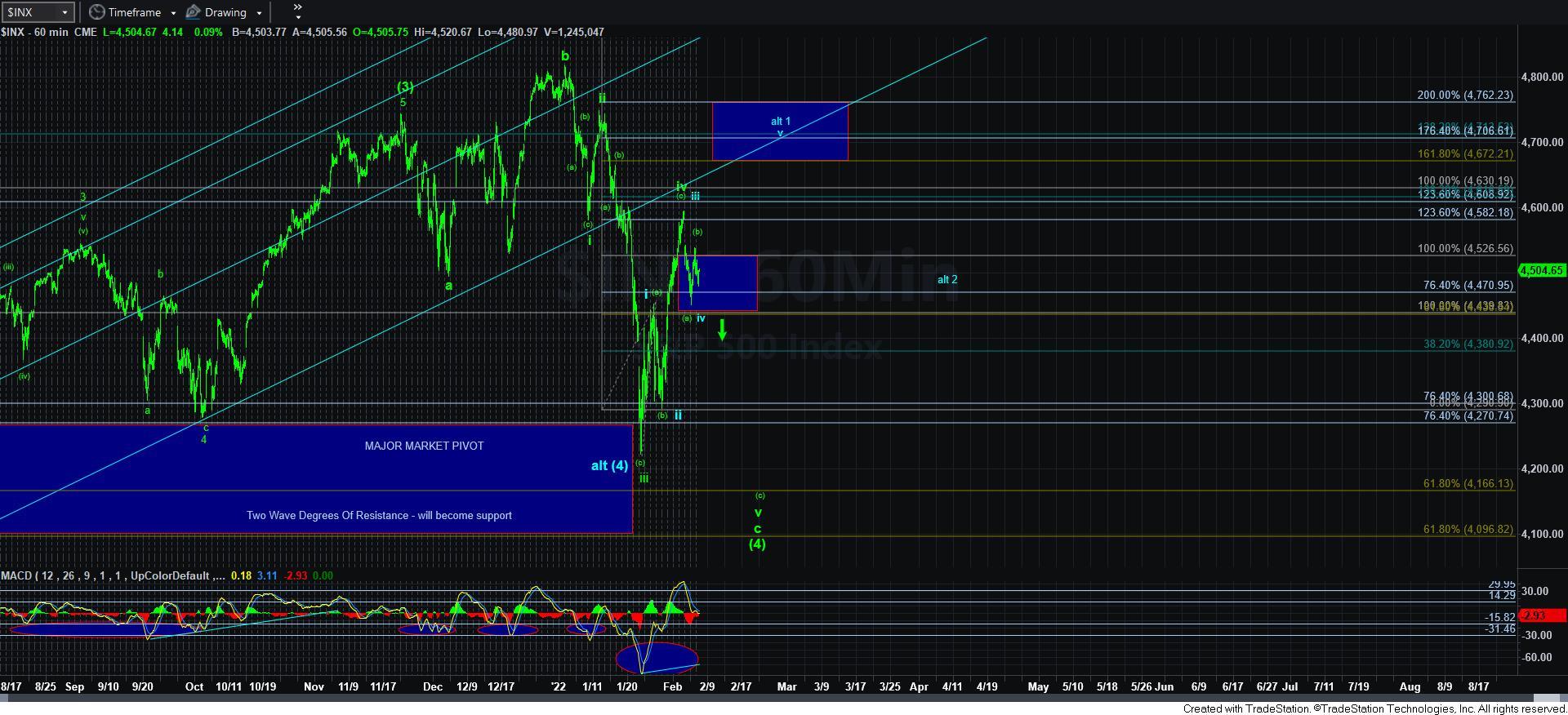 60minSPX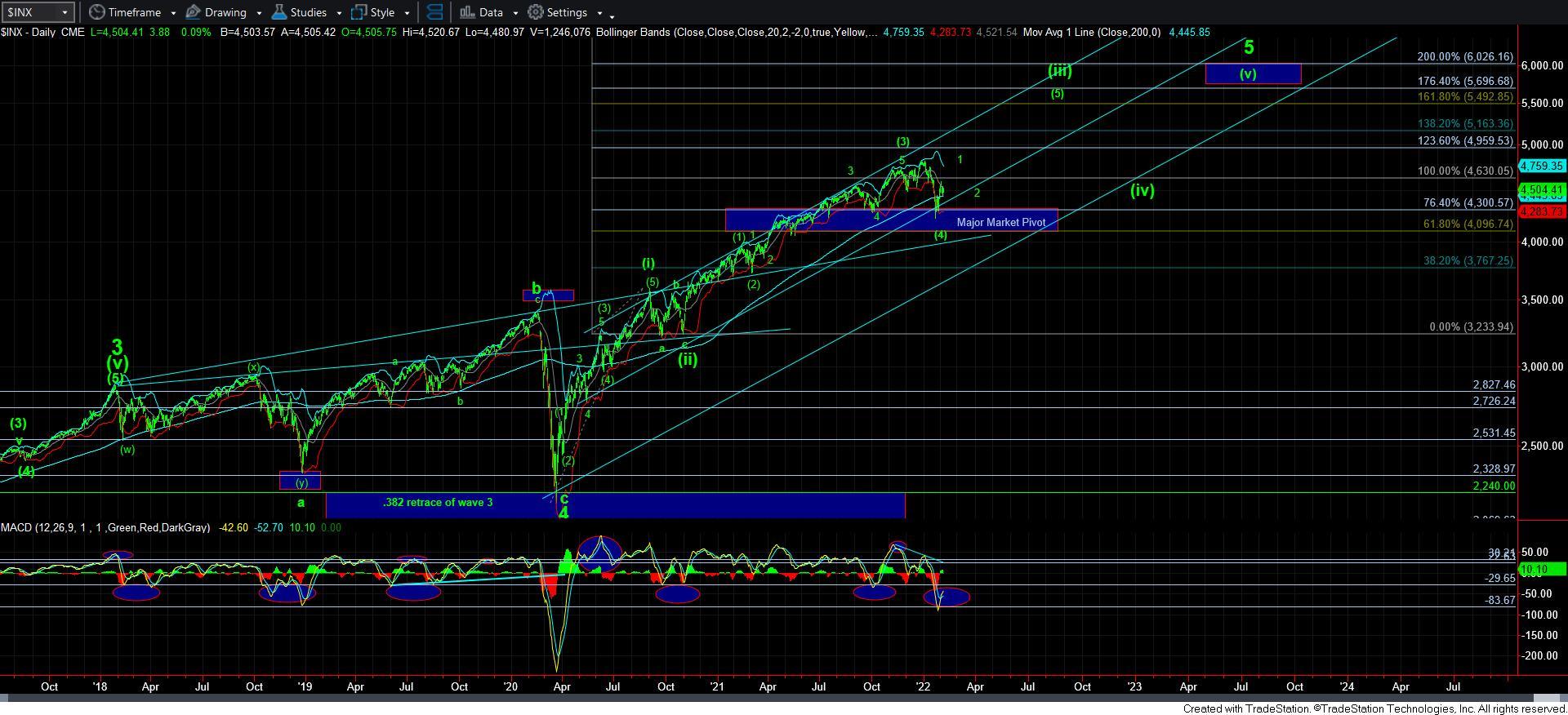 SPXDaily