Grind Will Continue Until Shorts Run Out Of Money
After we see the heart of a 3rd wave take hold, as we believe we have seen yesterday, the market then enters into a grind up stage to complete waves 3, 4 and 5.
As you can see from the attached 5 minute chart, as long as the market now remains over the 2436SPX level, pressure will continue to remain up. And, in that pattern to the upside, I have now outlined how this can look over the next few weeks should we get all the waves in the larger pattern taking us to the lower end of our longer term target for this wave degree.
So, we will likely see a lot of up/down action over the next week or so, while the market navigates these minor 4th and 5th waves. But, should we see a break down below 2436SPX, then we will have to reconsider the yellow count wherein the wave (3) may have topped prematurely.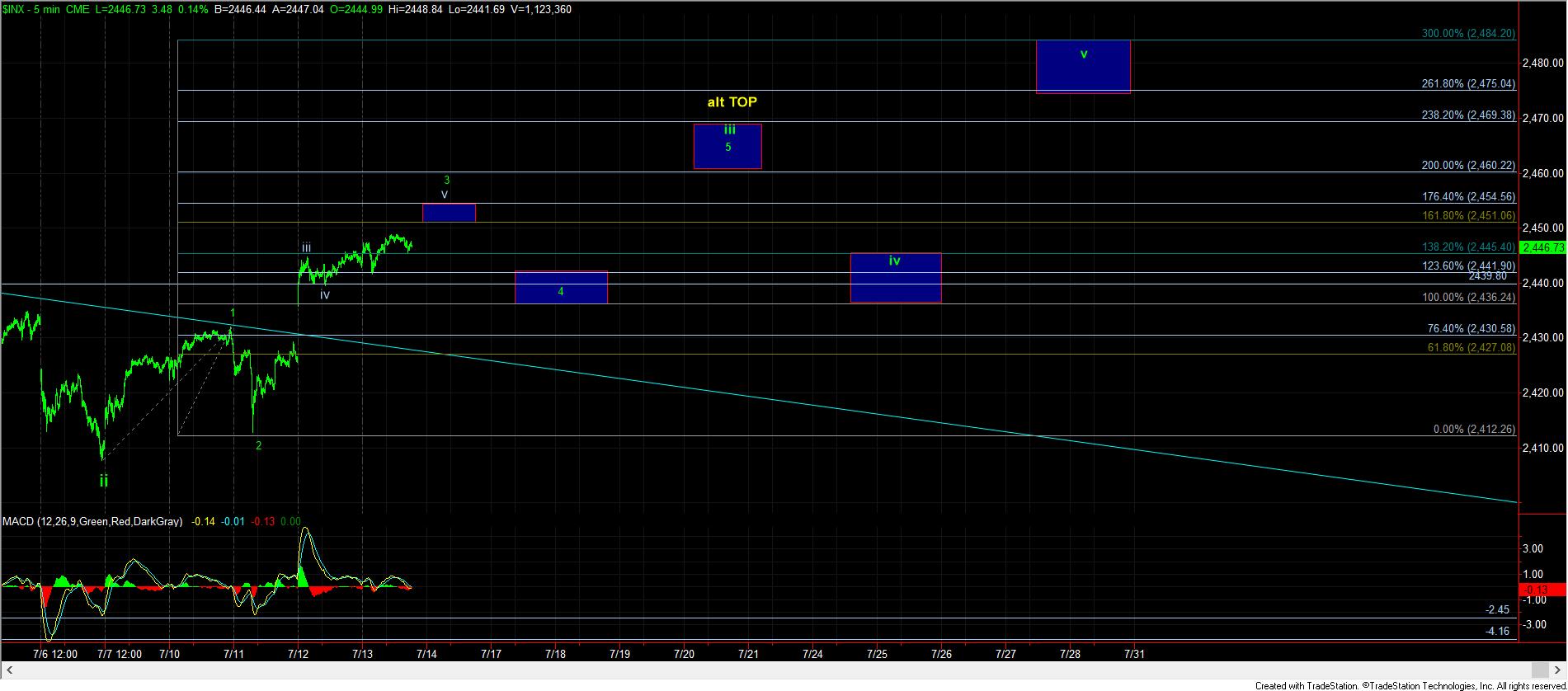 5minSPX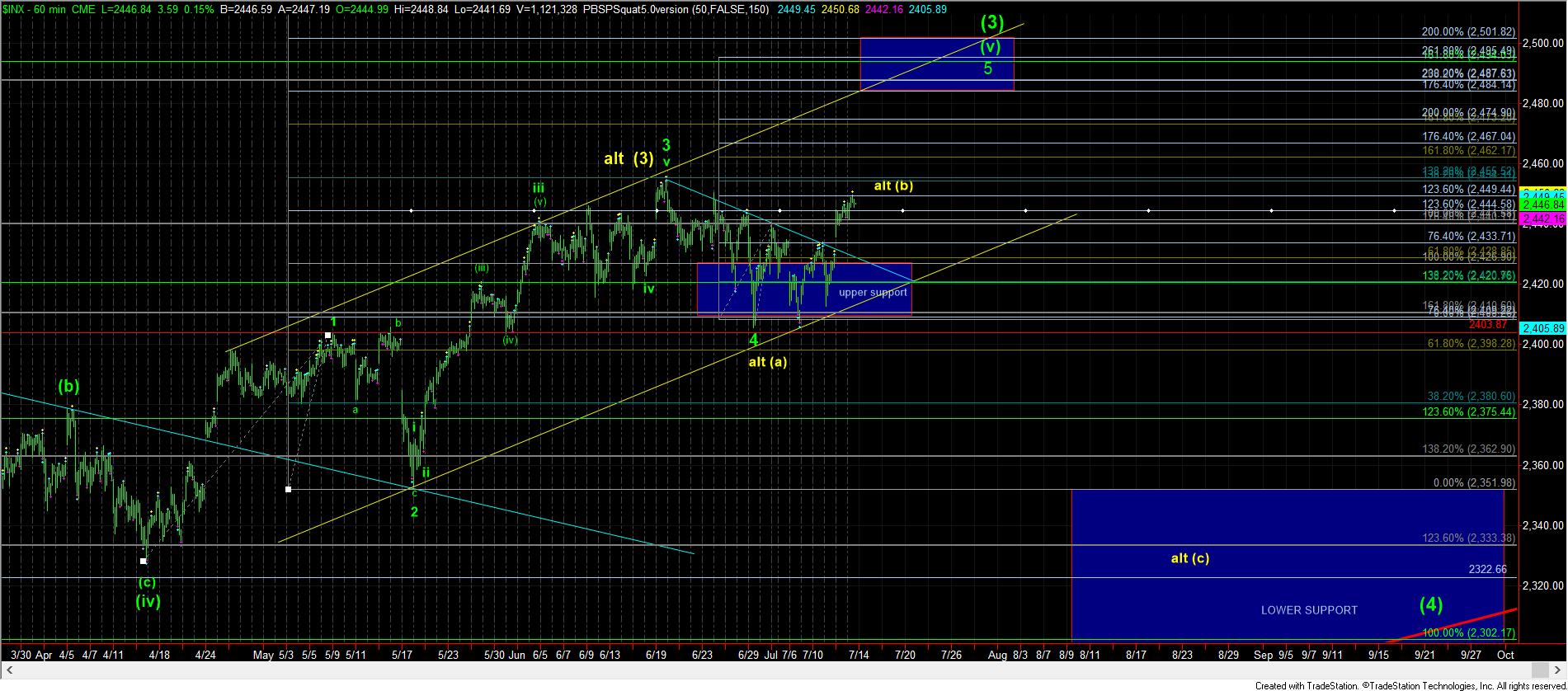 1-60minuteSPX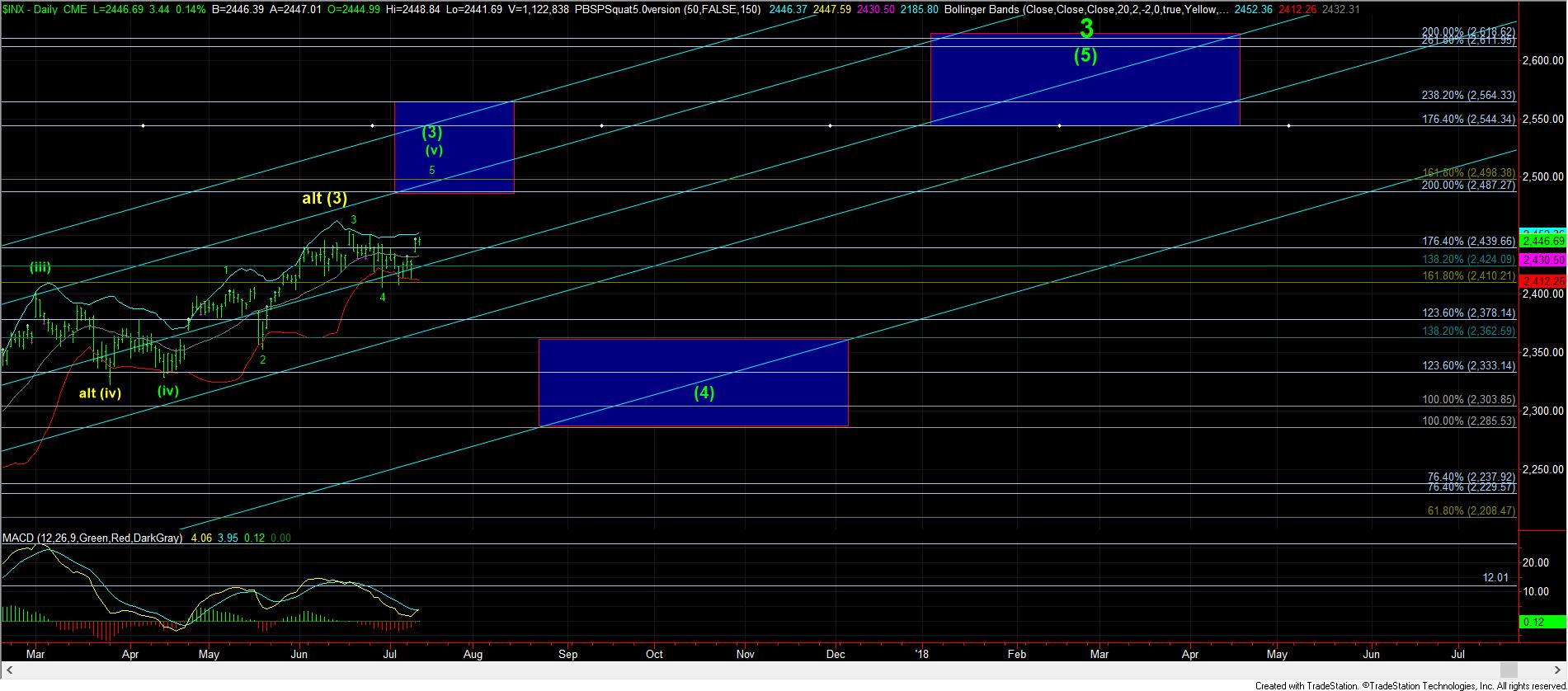 1SPXdaily