Green Shoots? - Market Analysis for Oct 3rd, 2022
As we have been tracking this decline, we have had a relatively large target box for a potential bottom structure. And, in the overnight hours, the market came within a few points of the top of that target box.
Since striking that low, the market has just about completed 5-waves up in ES. But, we have been here before. So, I am going to outline what will strongly suggest the bottom has been struck. After completing 5 waves up, we will want to see a corrective pullback followed by a rally back over the high of the initial 5-wave rally. Should we see that in the coming days, then it is quite likely that a low has been struck. The nature of that low will be determined by the structure of the rally off the low, as explained in my weekend updates.
So, for now, the bulls have an opportunity to take us back up. And, we now know what to look for in order to know if the bulls are actually going to follow through. So, it may be best to allow the market to prove itself down here before we begin to look higher in a meaningful way.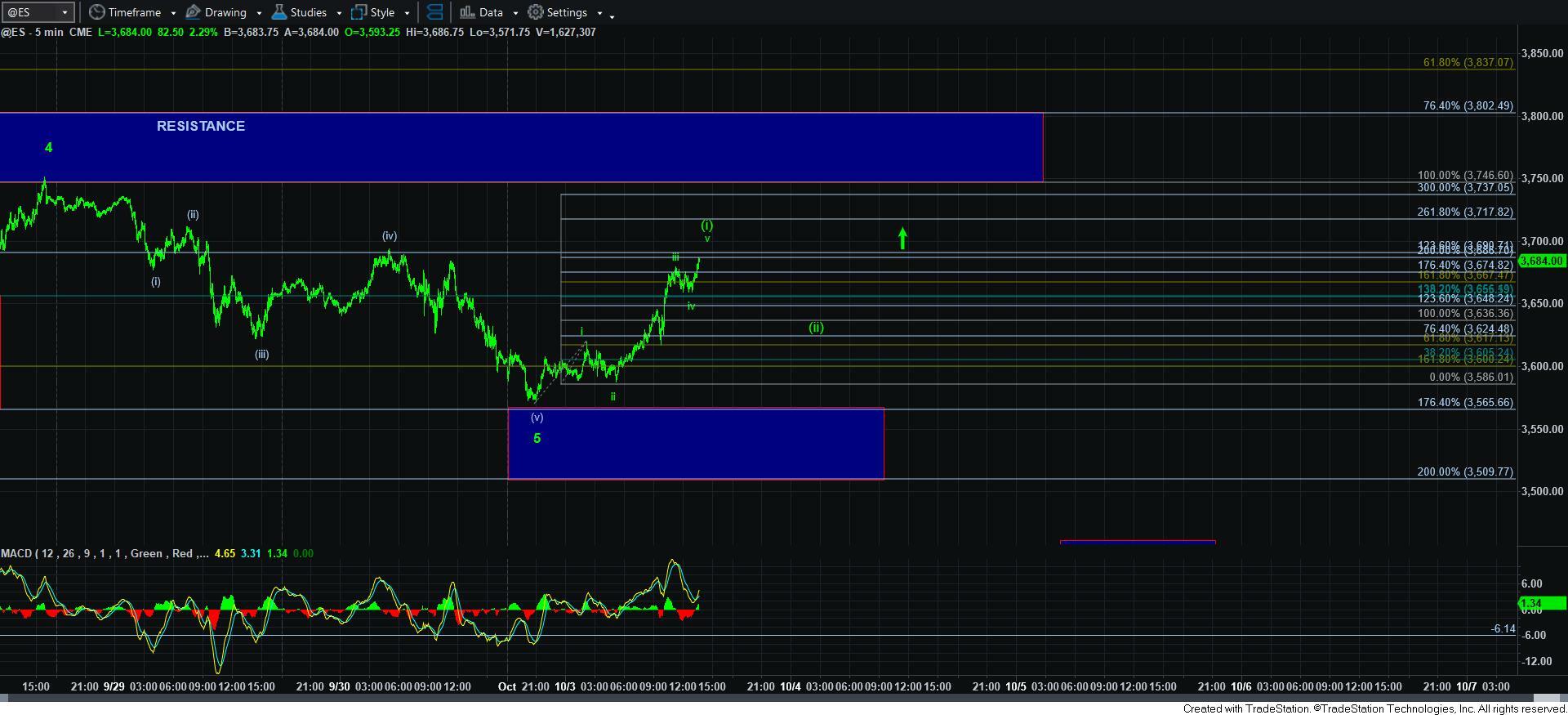 5minES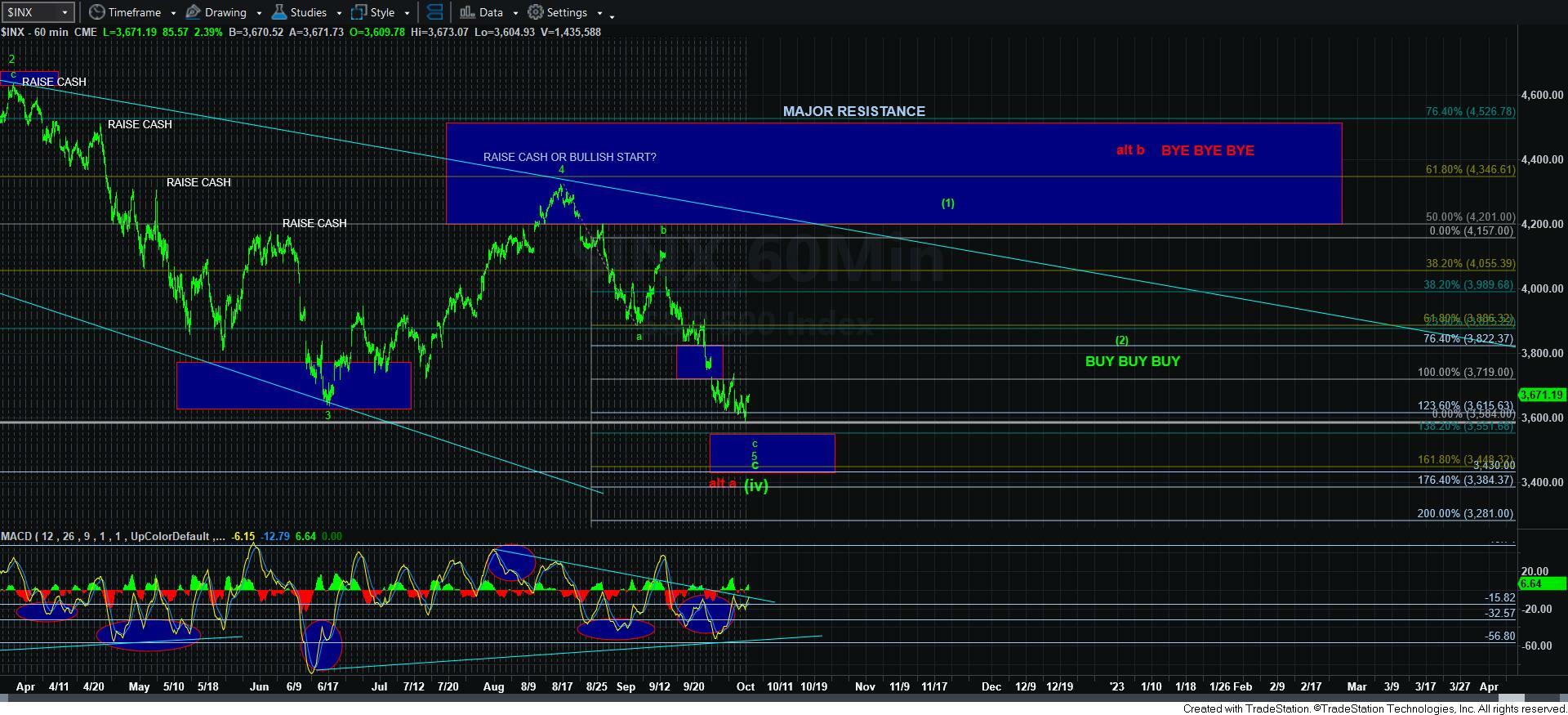 60minSPX