I can't say that much has changed in my analysis from last night. The only question I have is the very micro structure. To keep this very simple, as long as we hold over the 4565-87ES support region, I am expecting AT LEAST one more higher high before wave iii off the February 24 low completes.
But, as I noted yesterday, if I had my druthers, I would prefer to see two more higher highs. But, there is something to be said about playing musical chairs and not having a chair when the music stops. So, I will probably turn protective on another higher high, or on an immediate break of 4565ES. My expectation is for at least one more higher high though.
Our current count has us completing wave iii, as you can see from the attached charts. Thereafter, I am expecting a test of our support below in the 4460SPX region for wave iv. And, as long as that pullback is corrective and holds support, I am expecting one more rally thereafter to complete wave v of 1, thereby confirming that wave [4] is done, and having us expect what can be a deep pullback in wave 2.
As I explained in the live video this morning, the reason I expect a deep wave 2 is due to the fact that the market is fractal in nature. So, the various pieces of the puzzle must fit together within multiple time frames. Since I have a solid target of 5500SPX for the next major rally, we would likely see a deep wave 2 in order to project a 2.00 extension at 5500 based upon the waves 1-2. I will come up with a more likely target once we complete 5 waves up. But, for now, it would suggest the bottom of the wave 2 blue box on the 60-minute chart.
So, you can bet that most market participants will again be certain that the bear market has begun, especially if we see a very deep wave 2. And, that re-set in sentiment will give us the last remaining fuel we need to propel us to new all-time highs, on our way to 5500SPX.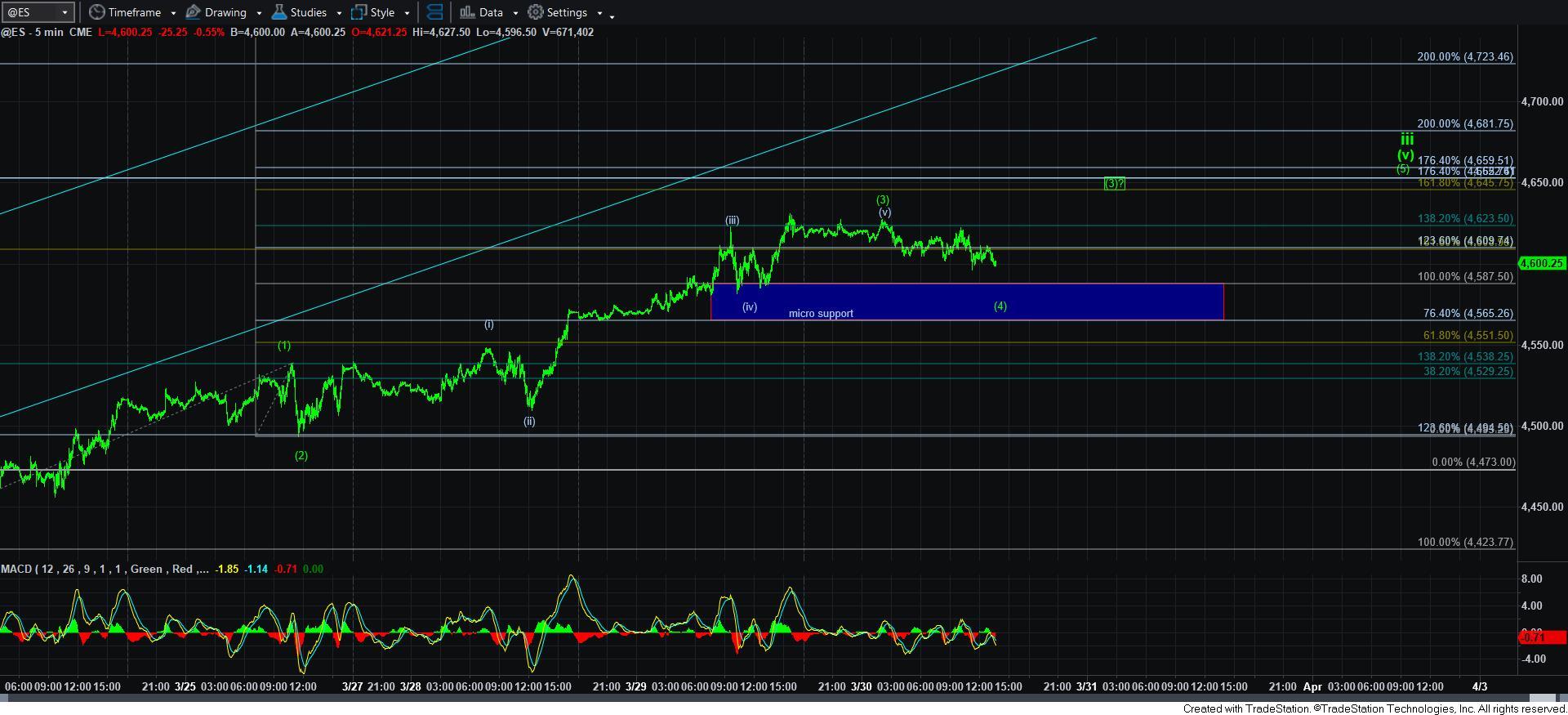 5minES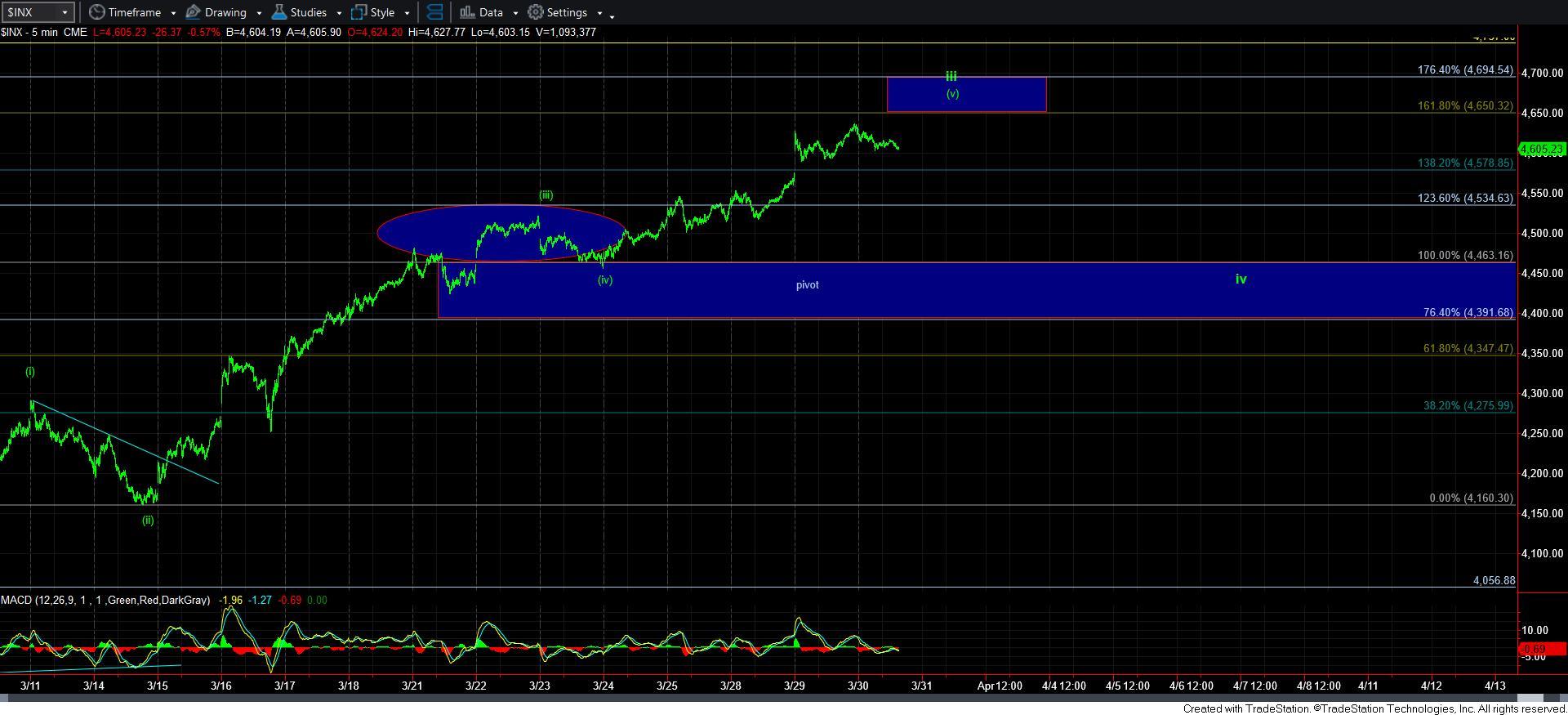 5minSPX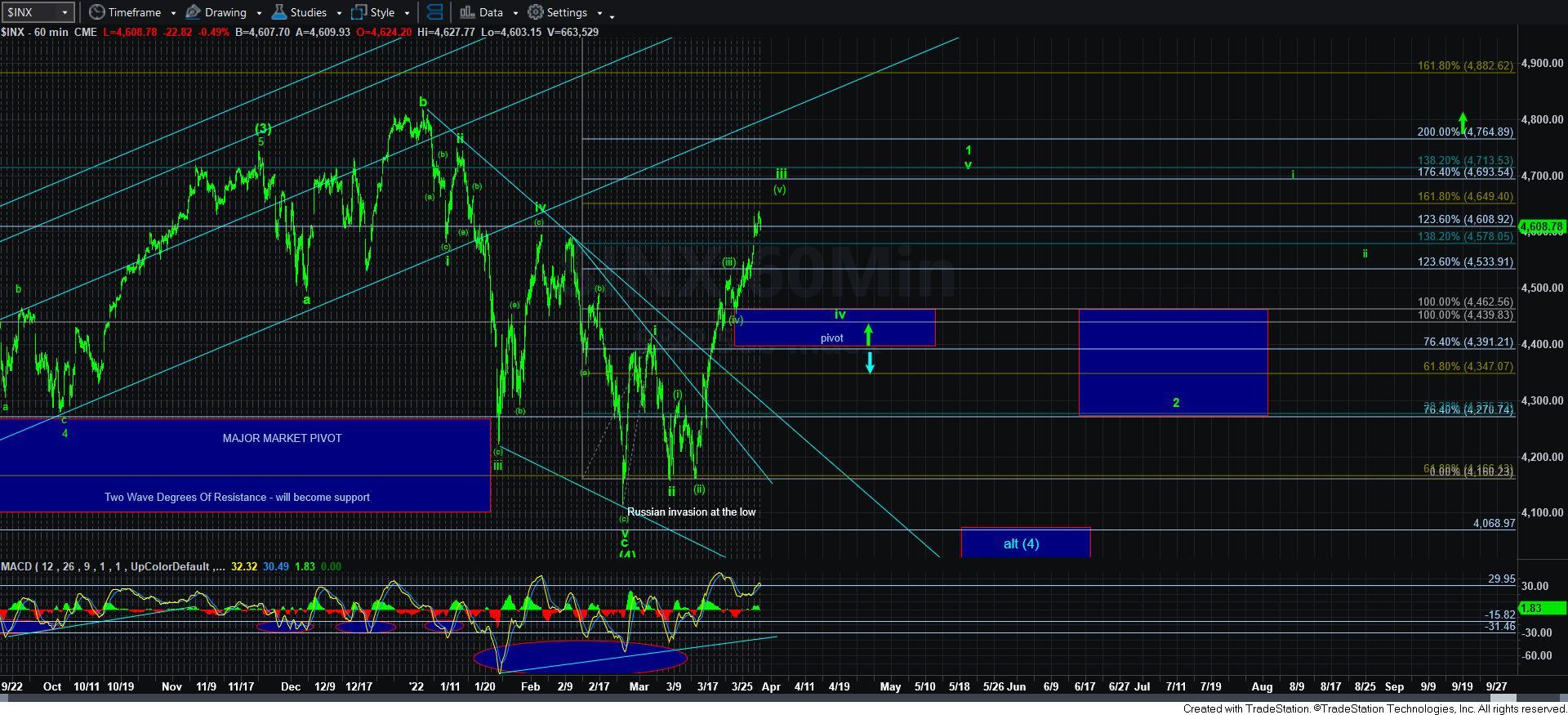 60minSPX