Good Start, But Follow-Through Needed
With the market gapping up nicely today, and completing what seems to be a 5 wave move off Friday's low, we have an initial indication of the commencement of wave v higher. However, as we know, we not only need the 5 waves up, but we also need a corrective 3 wave pullback, followed by a take out of the high of the initial 5 waves up.
Yet, after striking our high today, the market almost "looks" like a 5 wave decline from that high. So, it gives us even more reason to be looking for the break out over today's high to become aggressively bullish for wave v higher.
In the near term, as long as we remain over Friday's low, I will maintain a strong bullish bias. But, since the market has now set itself up for a break out potential, and if it fails to follow through this set up, and, instead, breaks back below Friday's low, it will have me viewing the immediate bullish potential with some concern.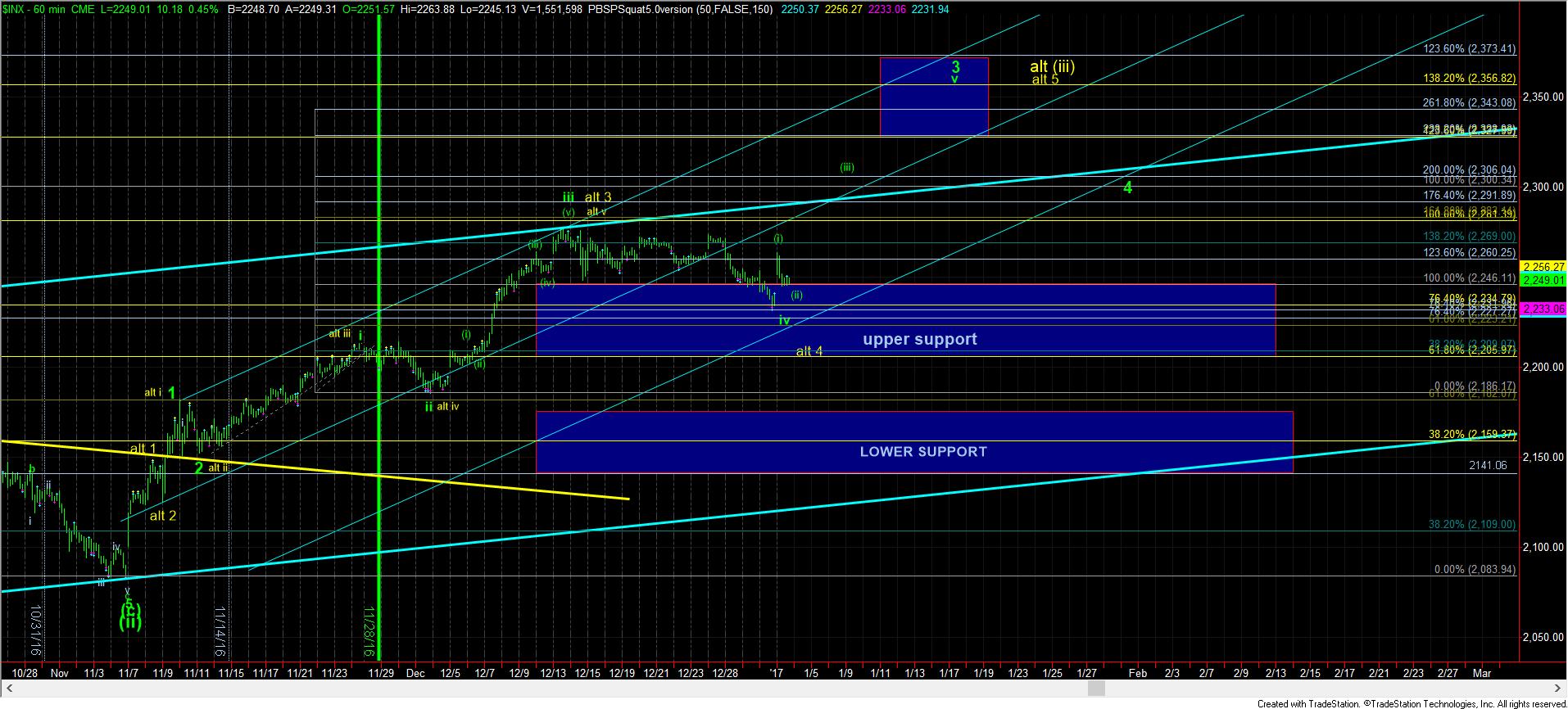 1turnchart