Giving Bulls Benefit Of The Doubt – For Now
When the SPX provided us with the deep pullback I wanted to see yesterday, and then gave us an impulsive 5 wave structure off that low, it has lined up well with the potential for the SPX to rally to 2740+. So, when the market lines up this well along several points of confluence for a rally, I will have to give the bulls the benefit of the doubt in the short term.
But, in order for the bulls to retain control of the market over the next week or so, they MUST hold over yesterday's low. As long as we remain over yesterday's low, I am looking for a rally up towards the 2696SPX region next.
While the micro structure is unclear as to whether we are still in wave ii, or if we are in wave iii already, I have included both potentials on my 5 minute SPX chart. In fact, the alternative in lighter purple fits the futures pattern better.
So, in very simple terms, as long as we remain over yesterday's low of 2625SPX, I am going to be looking higher. Should we break below yesterday's low, then it opens the door for the bears to take this market down in the green count noted on the 60-minute chart.
But, I will certainly have an eye towards the exit since we are still likely within a 4th wave. And, there is very little to trust in those structures, as we have discussed so many times. So, for now, I am very cautiously looking higher.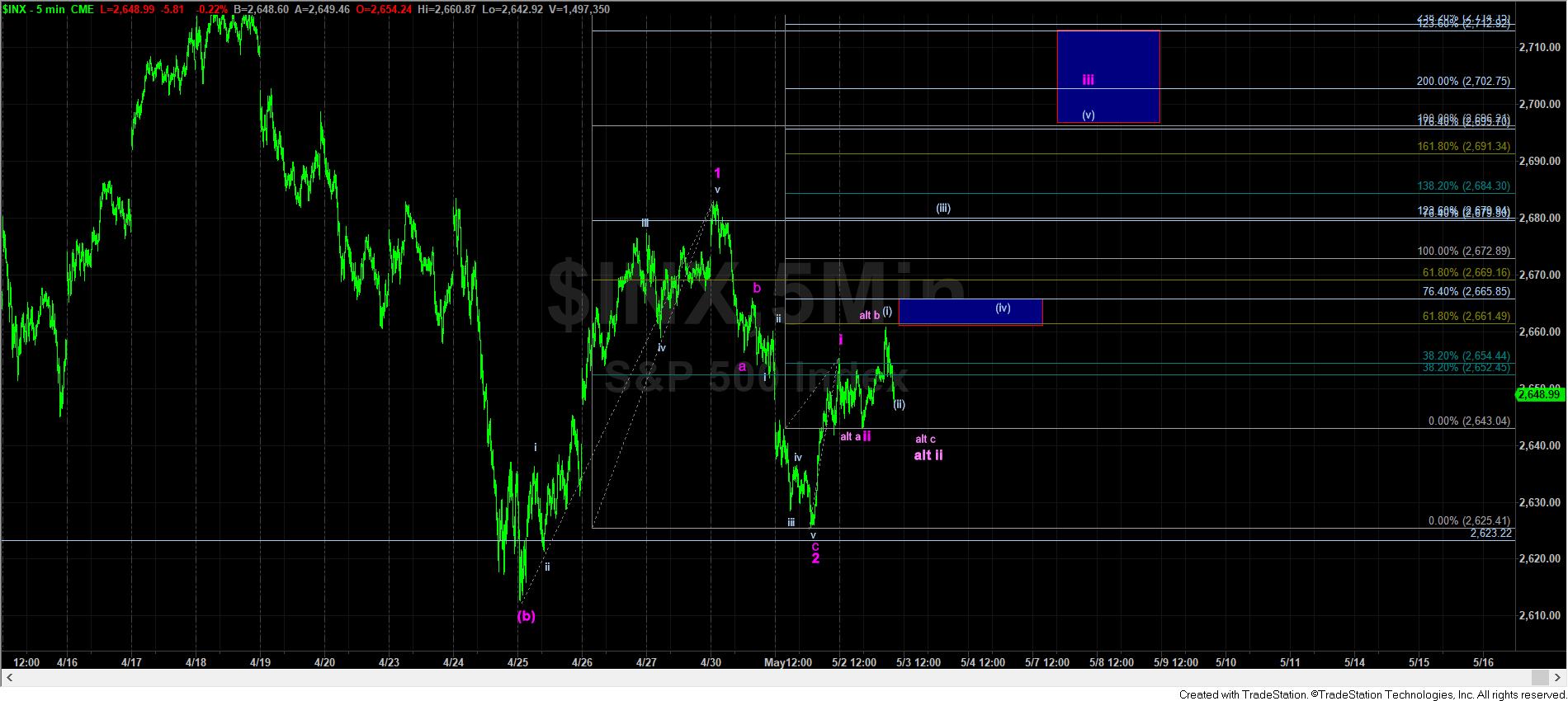 5minSPX-zoom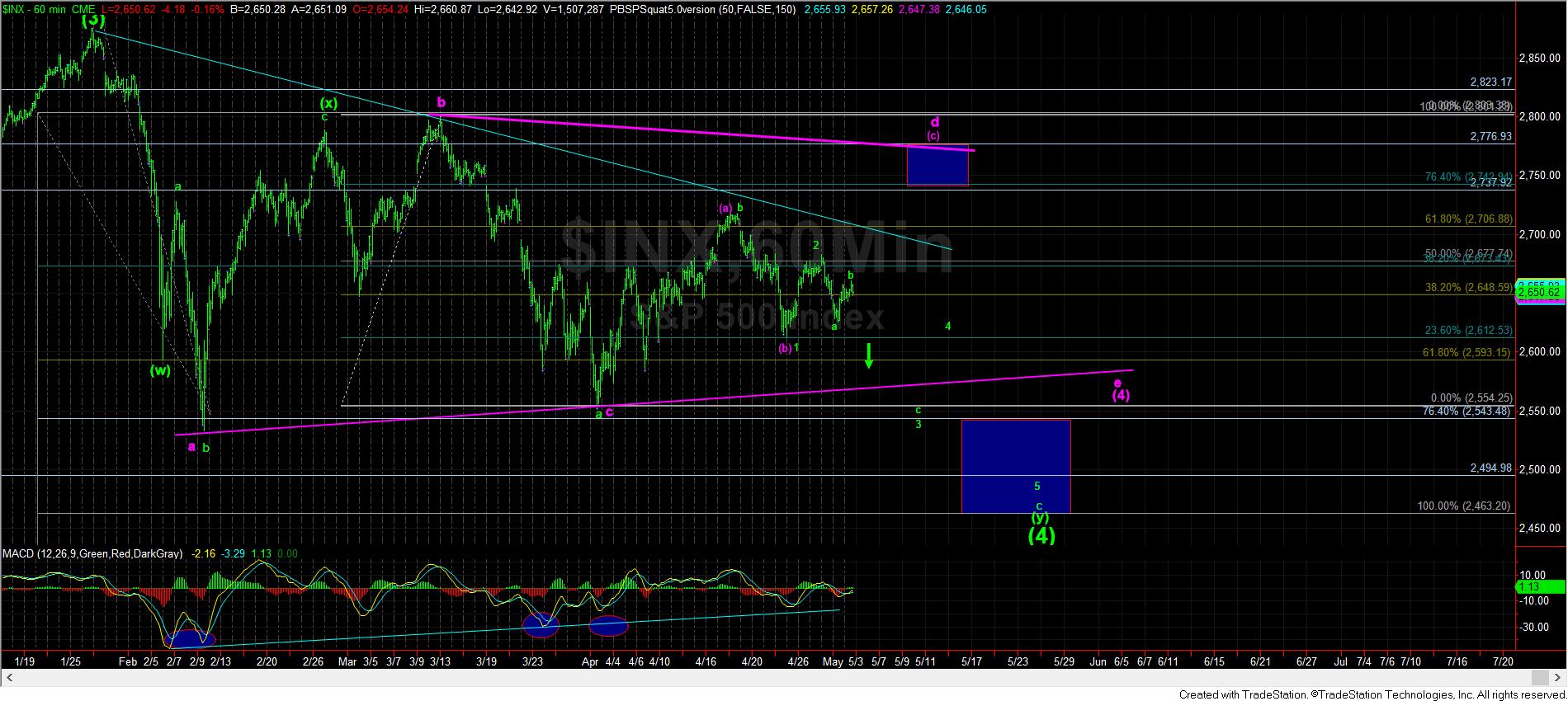 60minSPX