With todays push higher, I am viewing the structure as completing wave 3 of [c] of b, as seen on the attached 5-minute chart.
While the ES chart is slightly different than the SPX chart, I think both substantiate the primary view that we are now only completing the wave 3 of the [c] wave. That means my next expectation is to see a 4th wave pullback. That 4th wave really should hold over the 4390SPX region, and then set us up for a 5th wave higher high into the 4440SPX region later this week.
So, overall, nothing has really changed from the weekend update. But, the market just seems as though it is trying to complete wave 3 of [c] today. But, the closer we get to 4440SPX, the more likely we are that much closer to our next bout of weakness.
Remember, if that next bout of weakness breaks us down below 4390SPX and takes shape as a CLEAR 5-wave structure, than that is a clear indication that the c-wave down towards 4165SPX is in progress. However, if that next bout of weakness is corrective in nature, then it opens the door to the yellow count on the 60-minute chart, as outlined in the weekend analysis.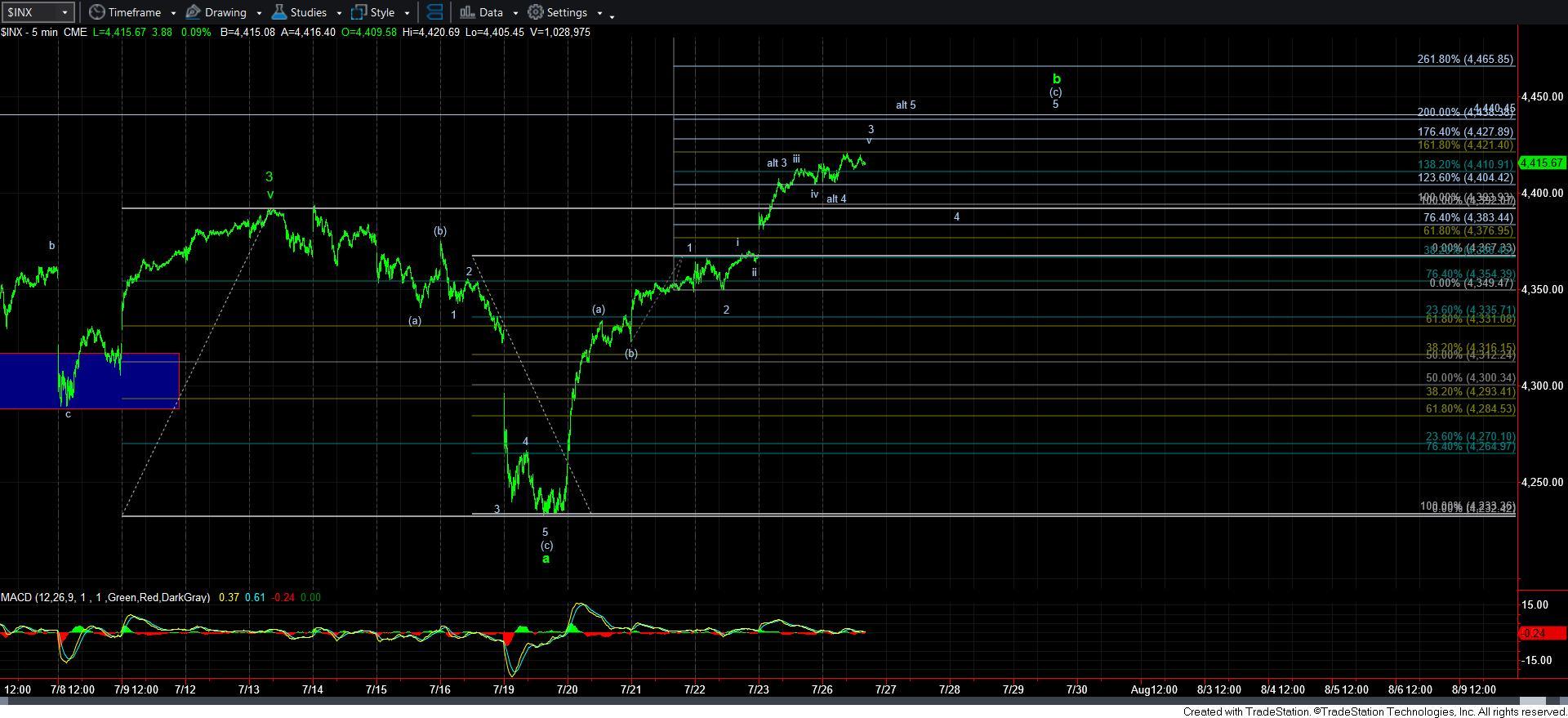 5minSPX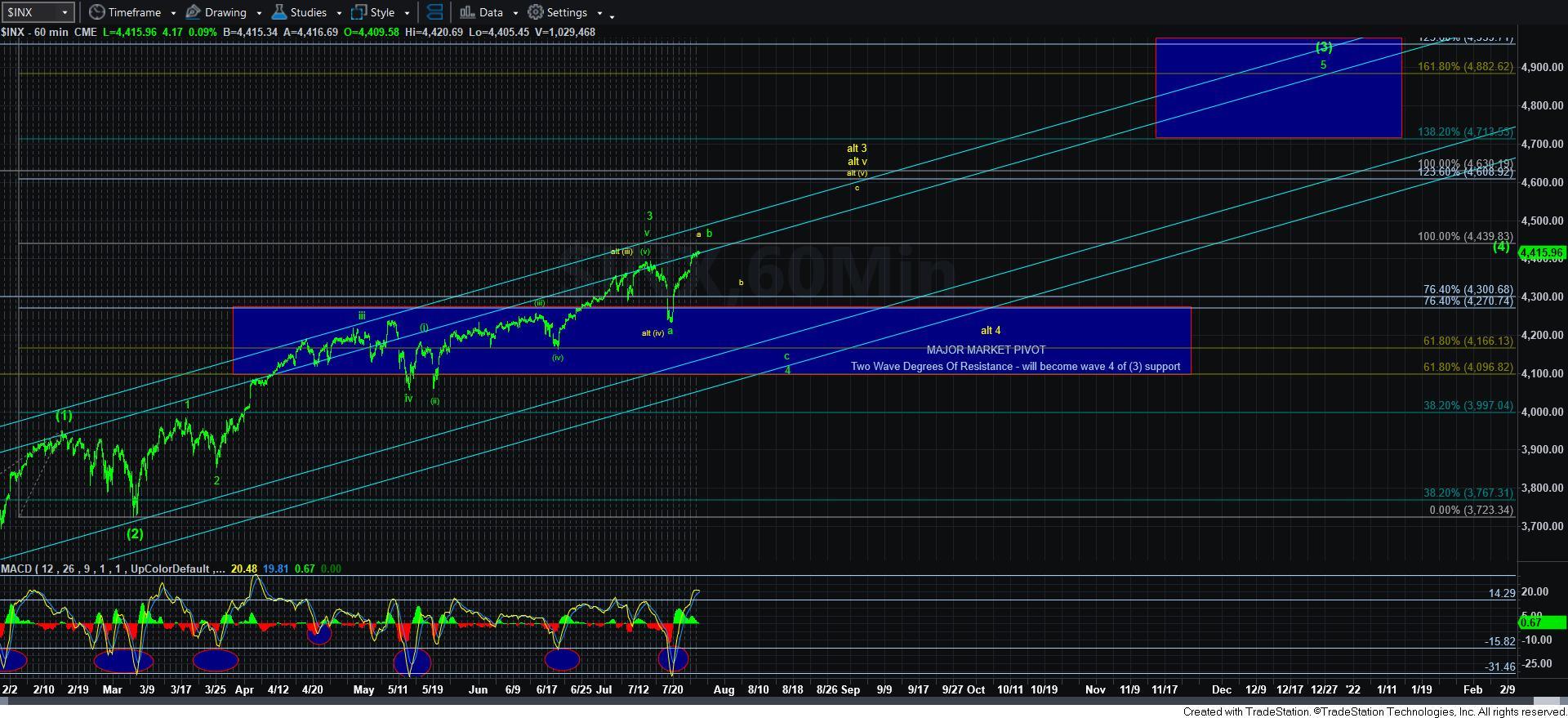 60minSPX