Getting A Headache - Market Analysis for Aug 5th, 2021
With as many times as the SPX has now bumped its head against overhead resistance, I assume it probably has a headache by now. Yet, we still do not have our 5-wave structure off the low struck earlier this week. And, the size of this potential wave of [1] is starting to get a bit long.
I have tried to simplify the potentials right now on the 5-minute SPX chart. As you can see, we still need one more push higher to at least the 4440SPx region to consider this as a higher probability 5-wave structure off this week's low. And, even if we do get that move, I still need to see a corrective wave [2] pullback, followed by an impulsive rally over the high of wave [1] to make it highly likely that we are on our way to 4550+ for a more extended wave 3 of [3], as shown in green on the 60-minute SPX chart.
However, if the market rolls over from this overhead resistance, we may still be in an even larger triangle I was tracking earlier this week. It is often said that we consider triangles completed before they really in fact complete, and I may be guilty of that myself this time around.
While this certainly continues to be a complex structure as it continues, allow me to try to simplify this region. As long as we remain over 4373SPX, then I think the probabilities favor the green count breaking us out to the 4550+ region over the coming weeks. But, we still need that (1)(2) set up to trigger to the upside before it becomes a higher probability.
Should we break below 4373SPX, then I would view the potential between green and yellow as 50/50 at that point. Should we break down, the only thing that would sway me back into the green potential as the higher probability is with a clear 5-wave structure off support.
Moreover, if we should see a break down that follows through below 4305SPX, then it becomes much more likely that the yellow count is taking us back down to the 4165SPX region.
So, those are our parameters, and I still think we can see a resolution this week. But, the market has certainly not made this easy. And even if we get a bullish near term resolution towards 4440SPX by tomorrow, consider that we likely still need that wave [2] retracement followed by a rally over the wave [1] high again to make it a higher probability that we are on our way to 4550+ sooner rather than later. So, as I noted in prior updates, even if we get the break out set up, it will not likely trigger until next week.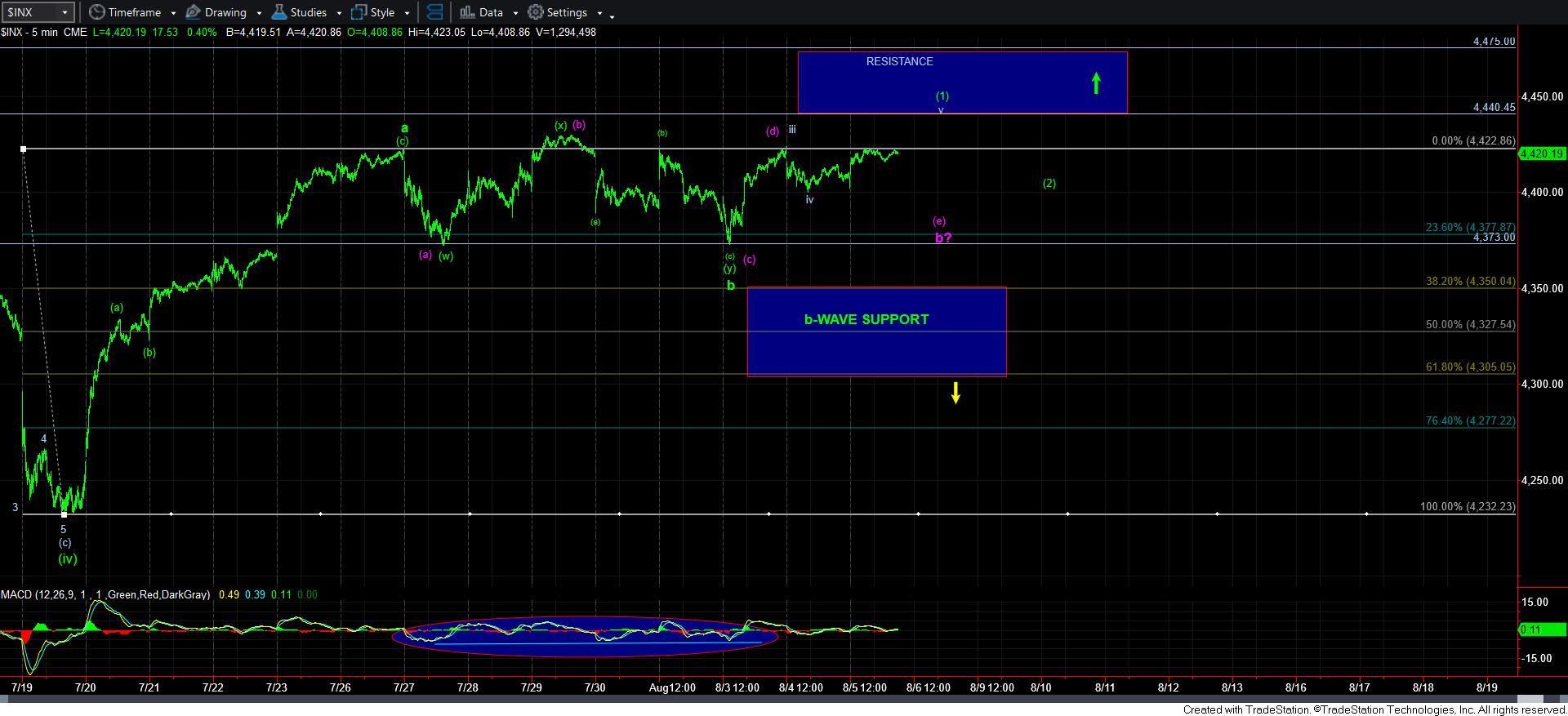 5minSPX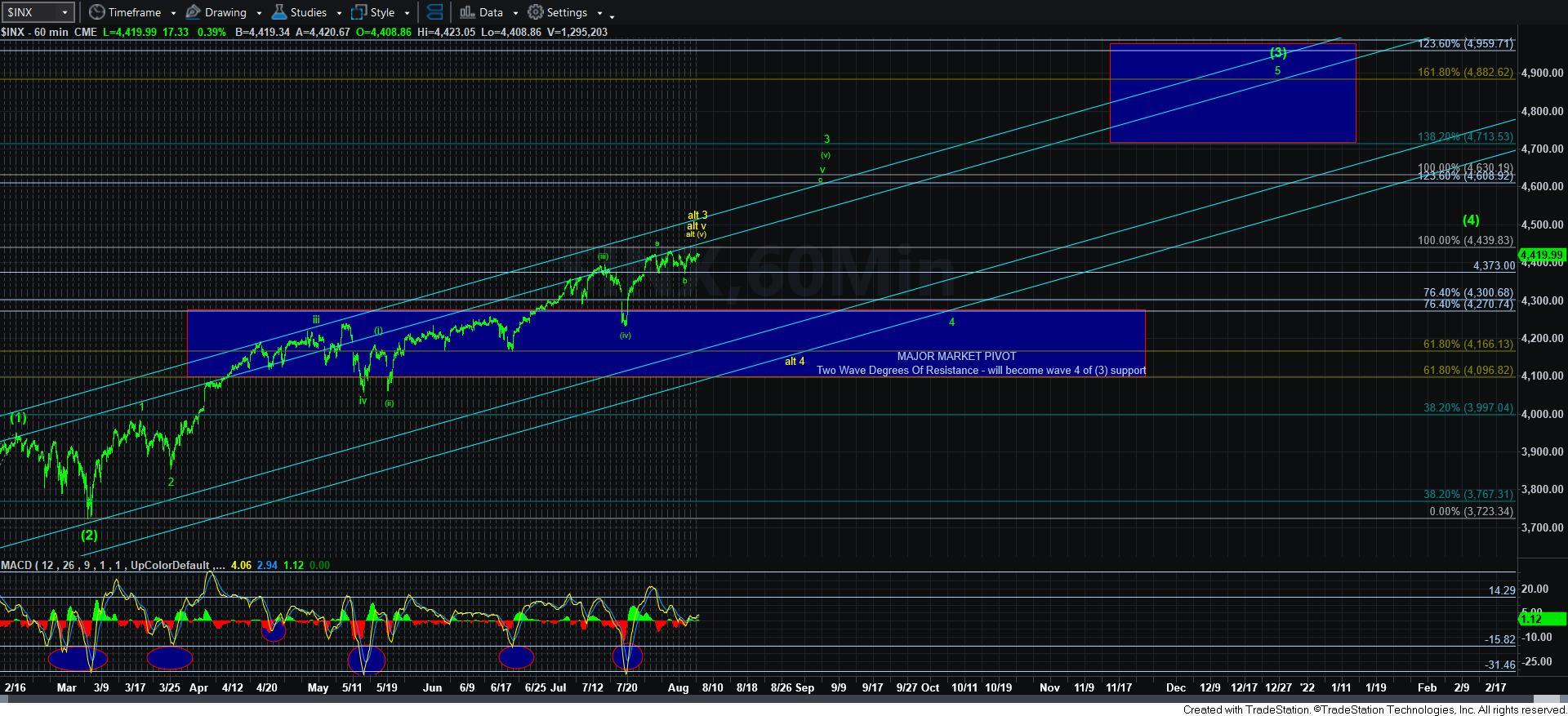 60minSPX