Gaseous Molecules of Freedom Update
Possible this is only a green (iii) in an different awkward LD for i of 1, but IF we are starting 1 of (C) in NatGas it is entirely possible that it will be an orange abc move for 1 in an ED. If that is the cased then the move off the low certainly counts better as (a)-(b) of a circel a wave and not the green forced impulse.
Either way, if this is starting 1 of (C) it needs to hold here and turn up again.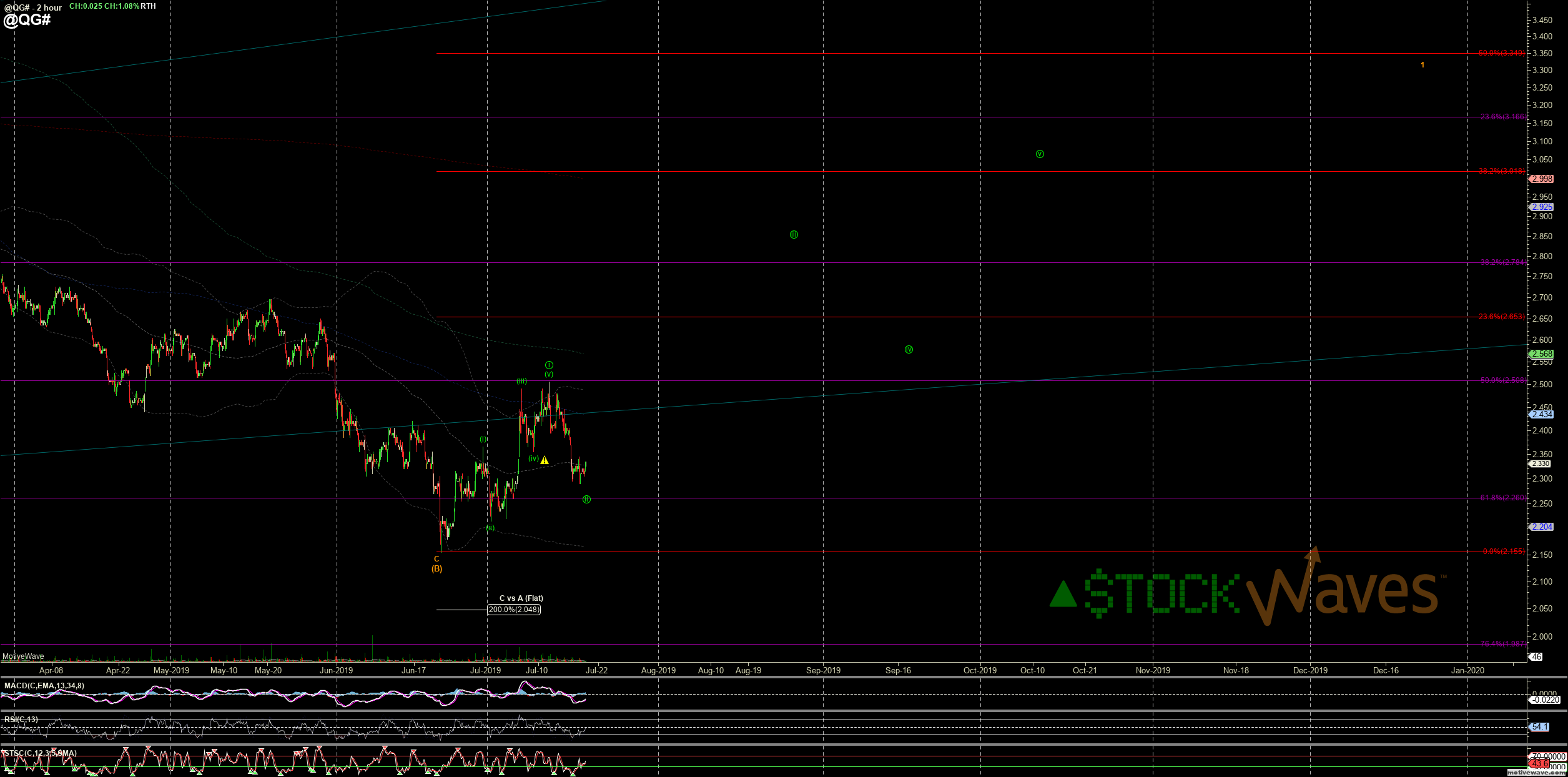 @QG# - Primary Analysis - Jul-18 0858 AM (2 hour)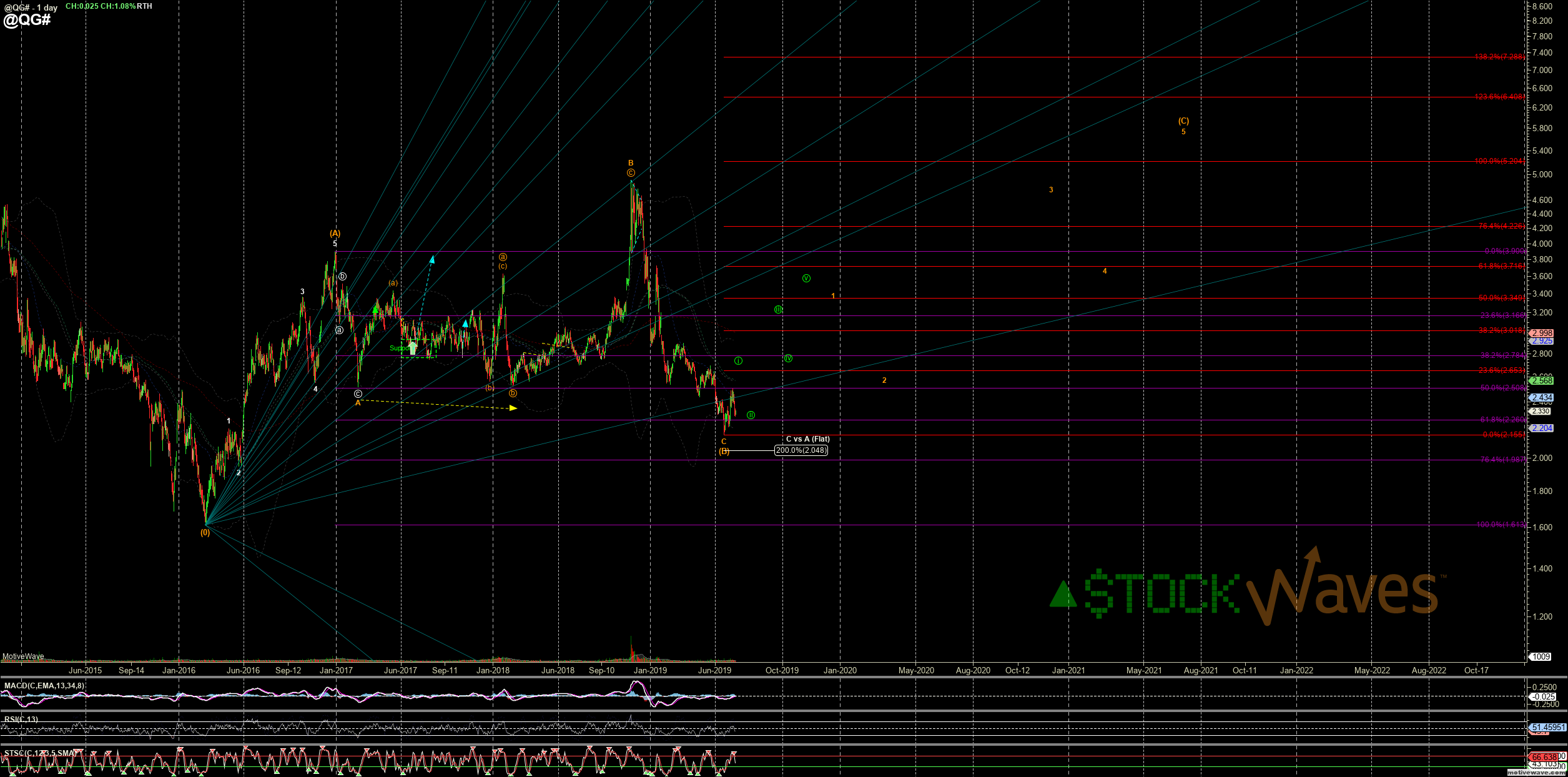 @QG# - Primary Analysis - Jul-18 0857 AM (1 day)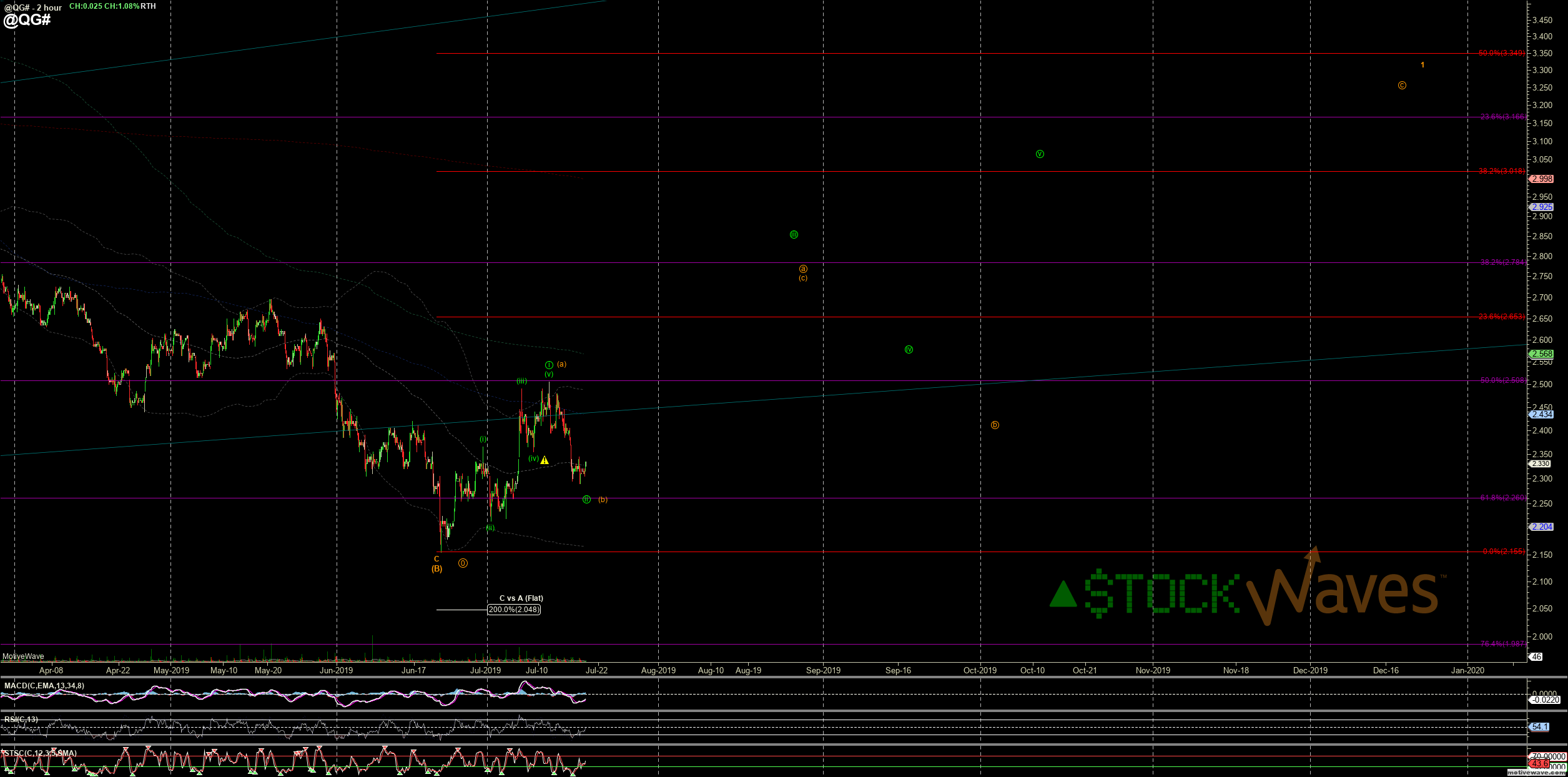 @QG# - Primary Analysis - Jul-18 0902 AM (2 hour)