Gap Set Up - Market Analysis for Mar 6th, 2017
Today, the market pulled back to 2 points below the 2370SPX support I noted over the weekend, and rallied. Therefore, I cannot say that we have seen a break of support just yet. And, in holding that region, the market has maintained its potential for a rare expanding ending diagonal to still take us to our ideal target region higher.
As I have said, it is hard to rely on these patterns, since they rarely occur. Yet, we do have some potential on this one, and the only reason I have even maintained it as a possibility is because we did not strike out ideal target overhead.
But, right now, we still remain within the downtrend channel. And, if the market is going to take us higher, then it "should" provide us with a gap up tomorrow (or even earlier) to complete the a-wave of the ending diagonal. Yet, if we fail here, that should provide us with confirmation that wave (iv) is in progress. But, please remember that, even in wave (iv), we can still hit our ideal targets in a higher b-wave, which is quite common when wave (iii) fails to meet that target.
As they say, topping is a process.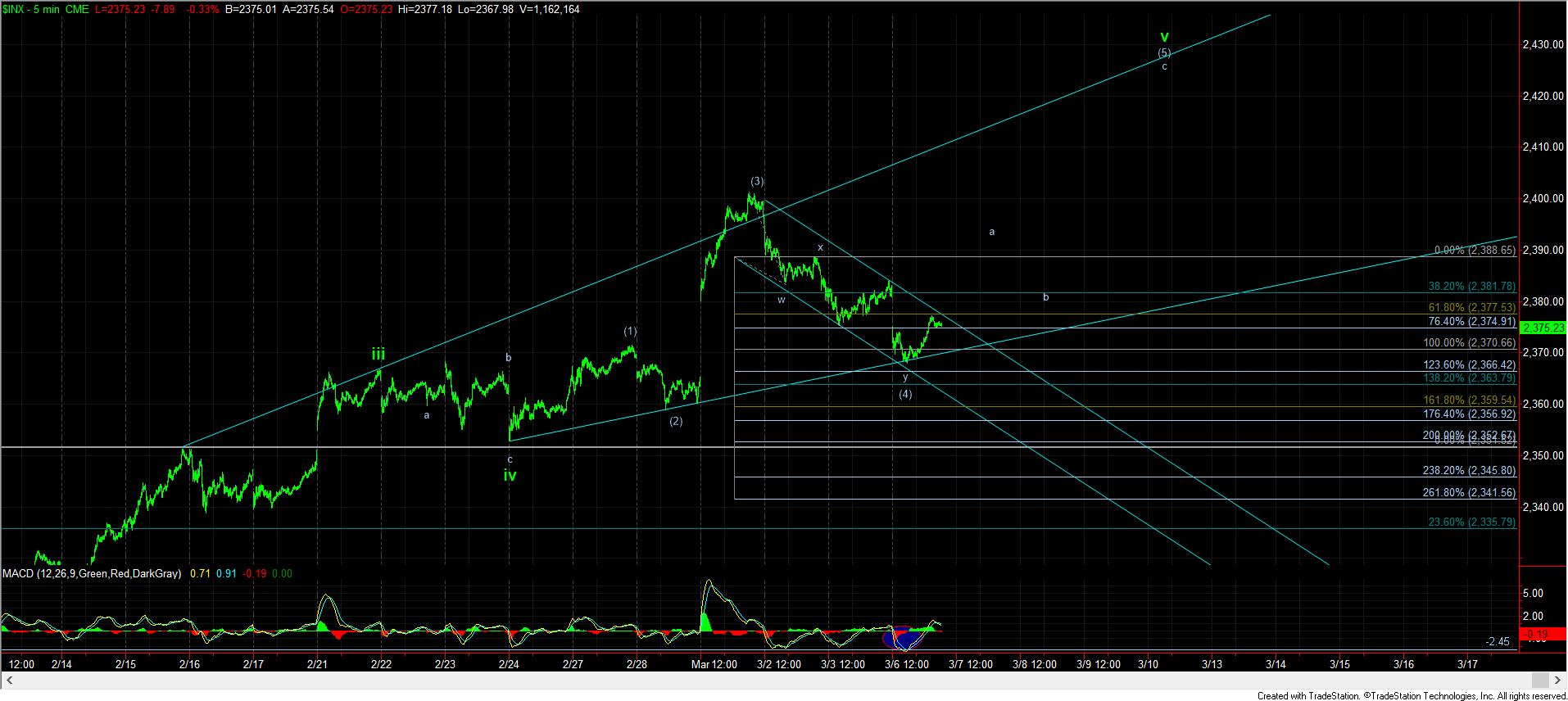 5minSPX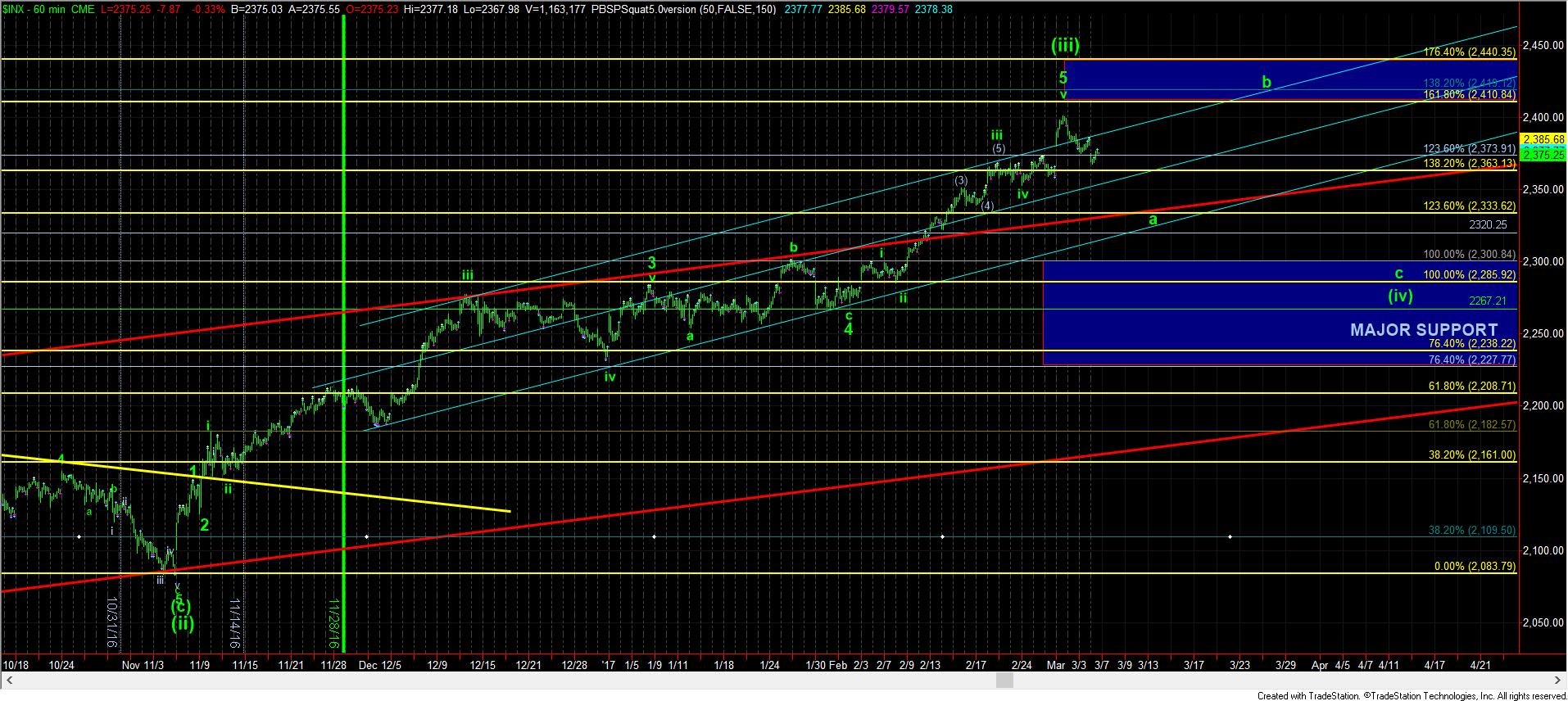 1turnchart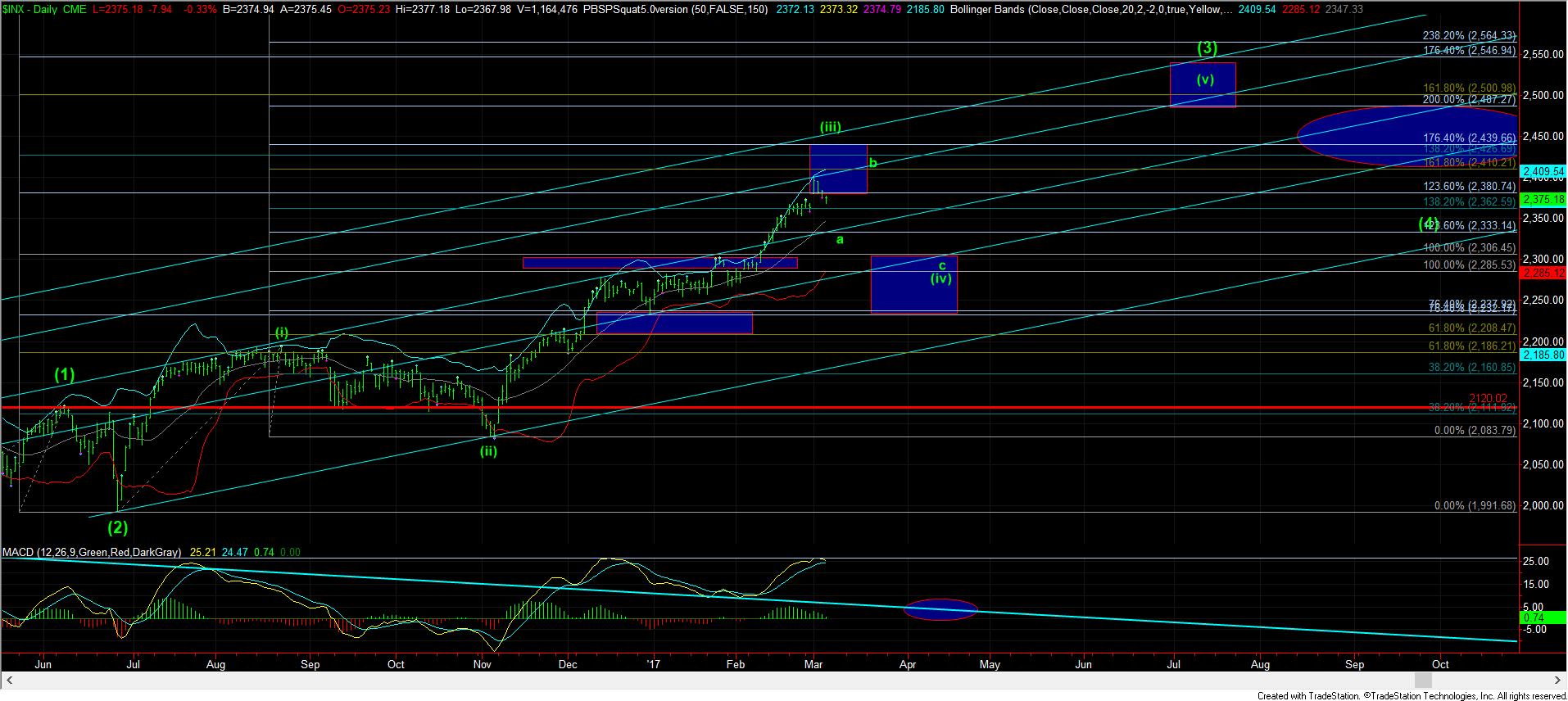 1SPXDaily