Full Count – And Oh So Close
With the market grinding higher towards our target, we finally have a rather full count on the micro structure. While this means that the market now has the minimum number of waves to suggest it can top, that does not mean it has topped.
It is not uncommon to see these [a] waves off the lows extend beyond standard targets purely because the market has been so oversold, and many are still trying to short this market. That is why I am going to allow the market to provide me with at least an initial signal – a break of 2565SPX – before I can view the [a] wave as having completed. And, as I noted during this past week, a break of 2520SPX confirms that we are in an a-wave down of the [b] wave retrace I am expecting.
So, that makes this update this evening quite simple. While the market has just about reached our minimum ideal target for this [a] wave, we need to see an initial indication that this [a] wave has completed with a break of 2565SPX. At that point, we can begin planning for the [b] wave pullback, and where we can look for a buying opportunity for the [c] wave rally higher later in the spring.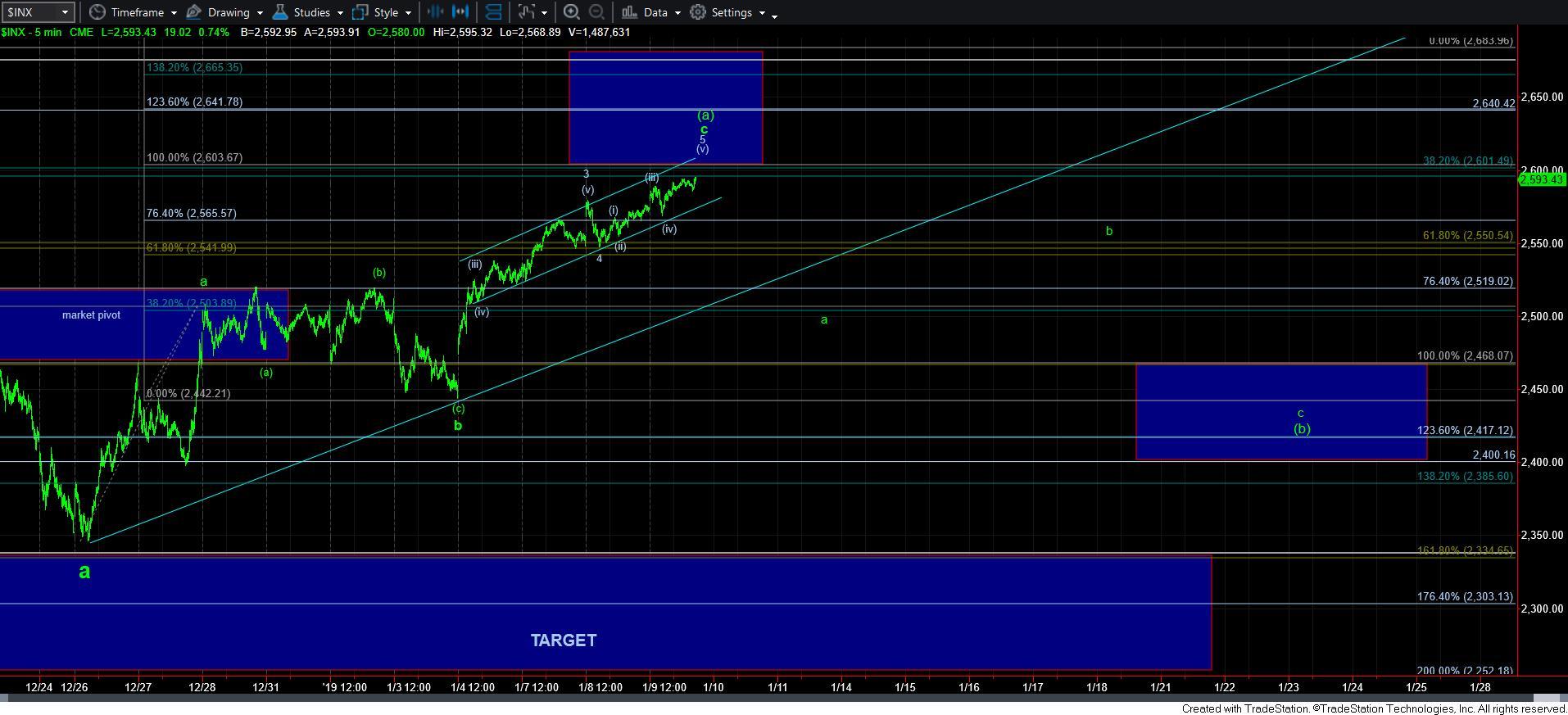 5minSPX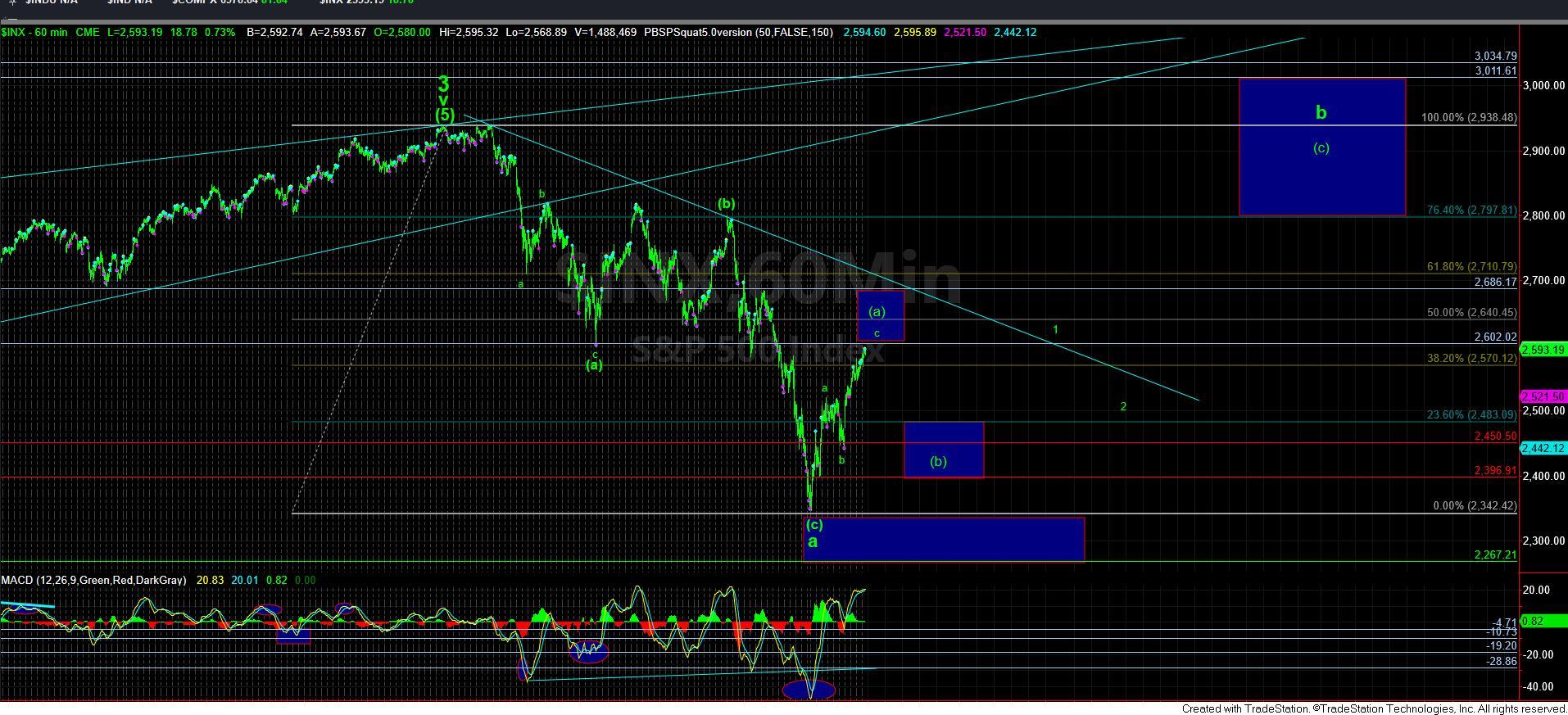 60minSPX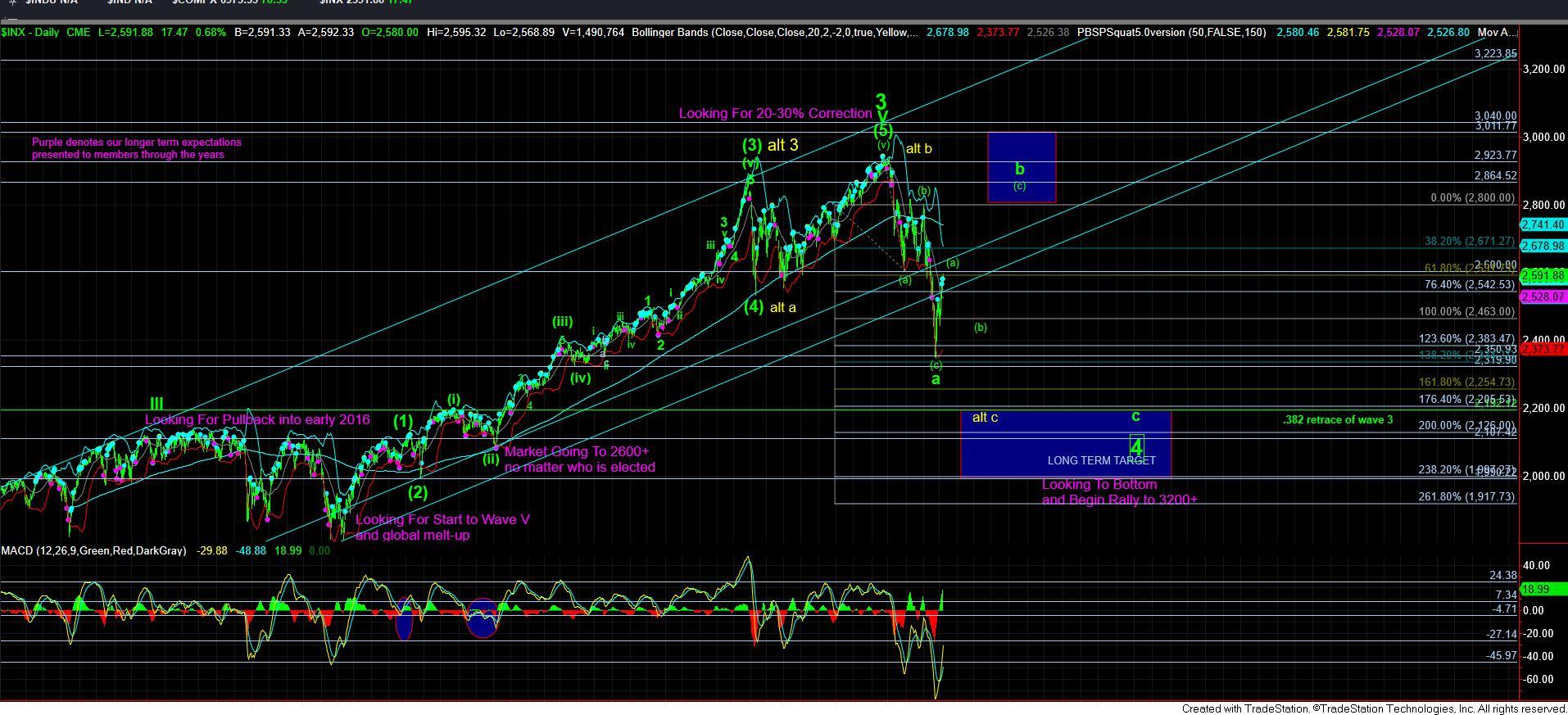 1SPXdaily