Friday Flush? - Market Analysis for May 19th, 2022
With the market still pushing the prior lows overnight and this morning, I have no clear indications that any bottom has yet been struck. In fact, the rally off the low has been quite overlapping. Of course, those bullish could claim this is a leading diagonal off the low. But, as most of you know, I do not trust leading diagonals as trading cues, as they are too similar to corrective structures.
So, my overall perspective remains the same. Until the market is able to take us over this week's high in an impulsive structure (and preferably with a 1-2 breakout over the high of waves 1), I simply cannot turn bullish just yet.
In fact, the market is providing us another resistance region overhead, which can still take us down towards the next target in the 3767SPX. And, we may even set up for yet another Friday flush as long as we remain below the resistance box overhead.
So, while we are still seeing extreme bearish indications wherever we look, until price is able to prove a bottom with a 1-2 break out scenario, the downside still remains the more reasonable perspective for now. The market has to prove a bullish resolution and follow through before we can confirm a bottom in place.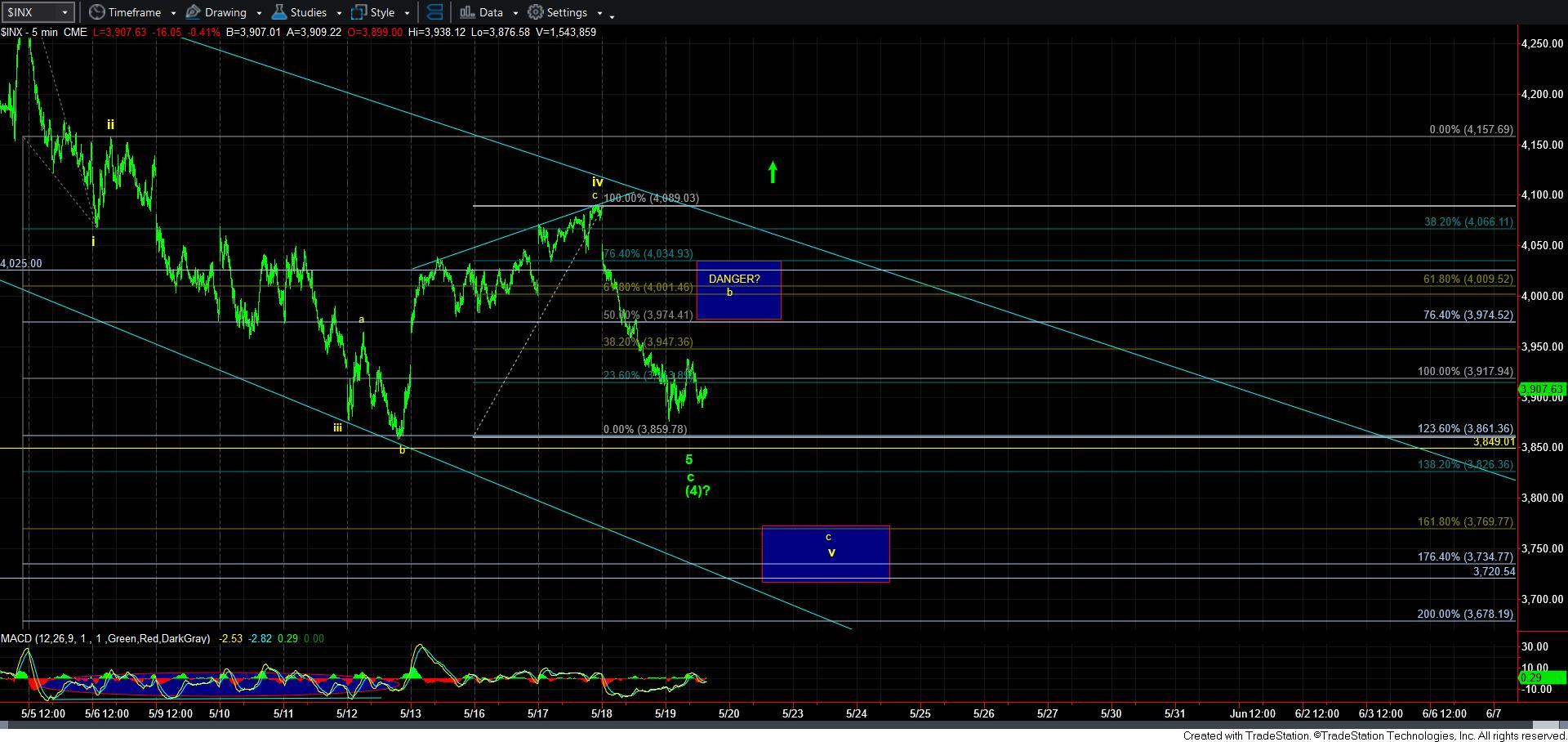 5minSPX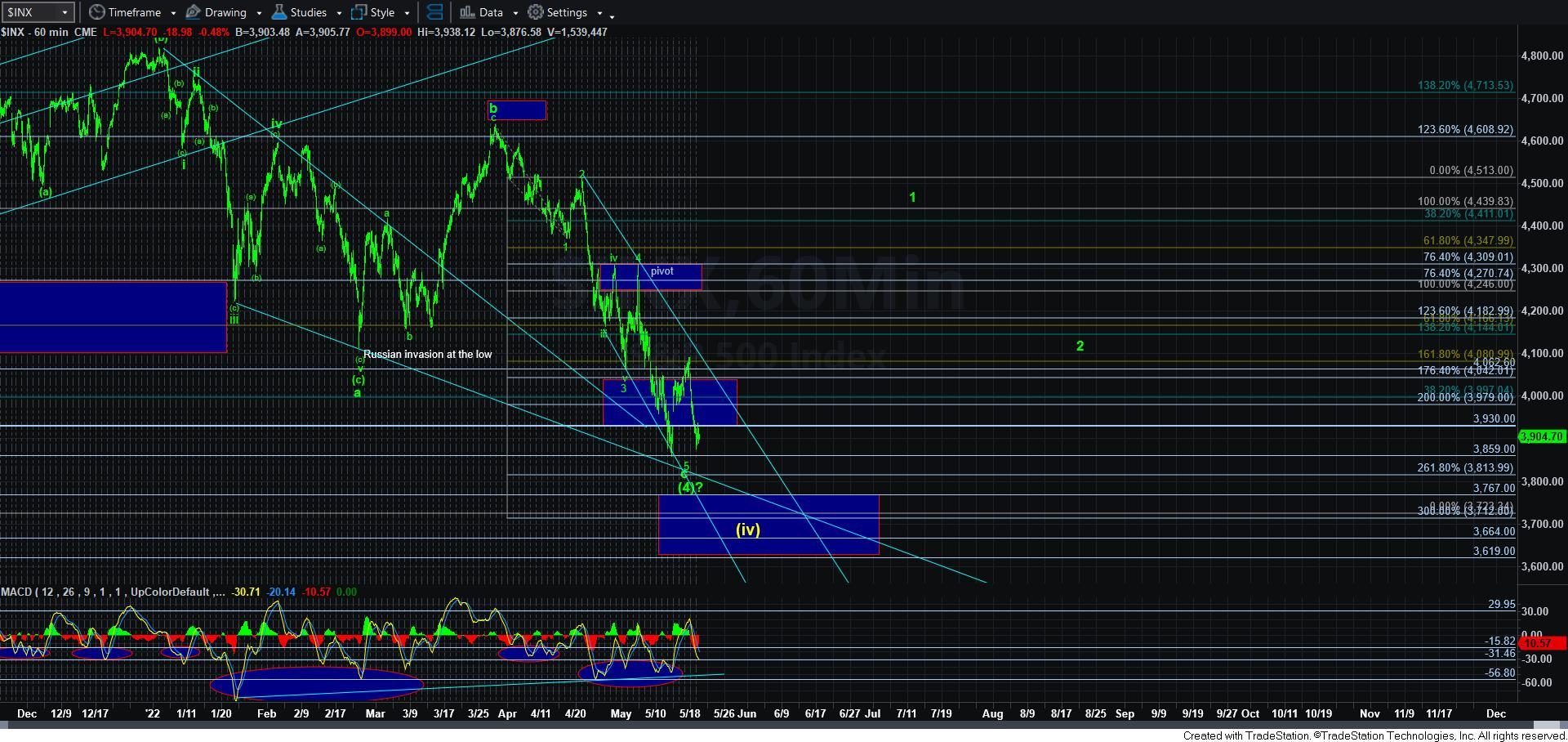 60minSPX