Final Squiggles - Market Analysis for Oct 12th, 2015
Nothing has really changed from the weekend update. On Friday, the cash index looked like it needed one more push higher to complete, and the IWM/TF also suggested the same. As it stands right now, there are no impulsive structure pointing down, but the one pointing up is likely in its final squiggles.
So, I am still expecting topping quite imminently - as long as we remain below 2047SPX, and we are still going to have to see how the decline takes shape to get our bigger cues as to the next major move in the market. For now, I will be looking down for a c-wave in a larger degree wave iv, but I do remain open to what I outlined in the weekend update.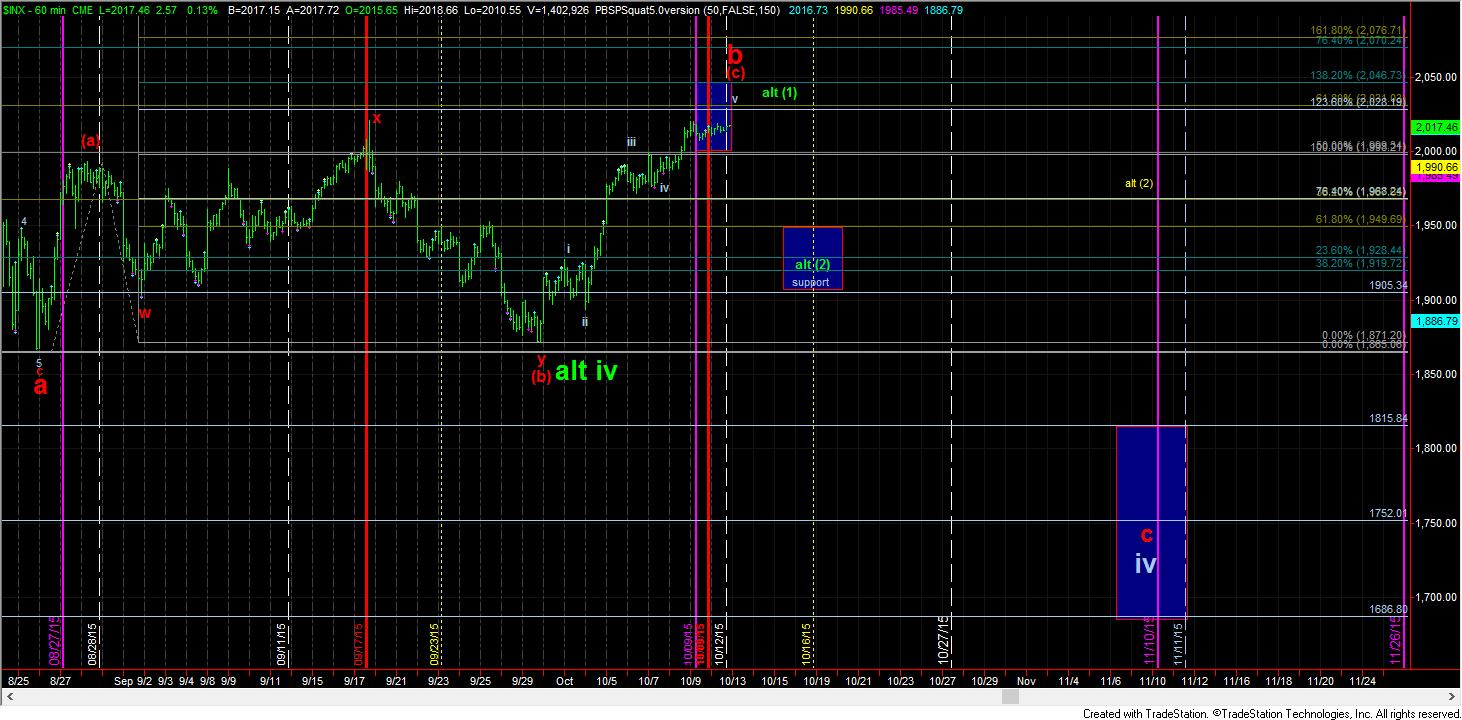 1turnchart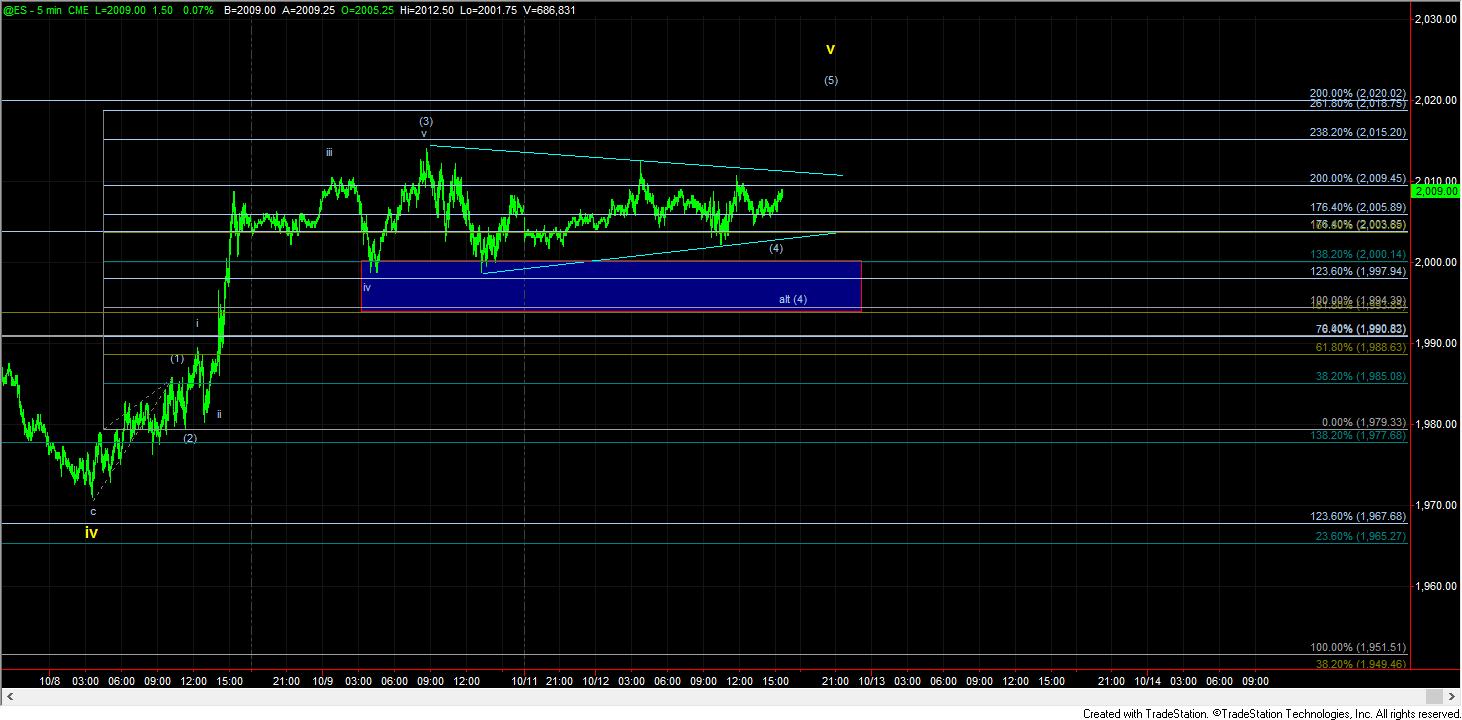 3minES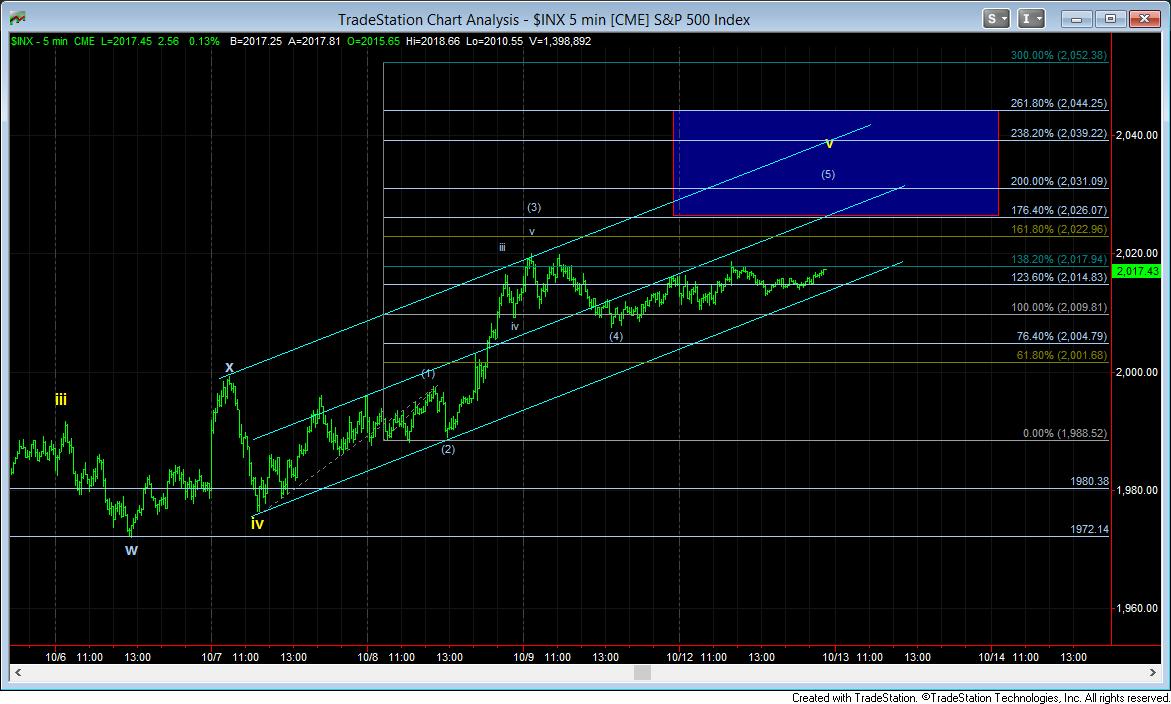 3minSPX