With the market breaking down further today, it seemed all hope was lost for the bulls. However, the .236 retracement off the February lows came to the rescue and provided a nice "bottom" for us. But, my suspicion is that this may only be a temporary bottom. Yet, if this is the bottom of the a-wave and the b-wave is in progress, it can still last another day or two before we begin the c-wave down towards the 2002SPX region, which is the most common target for an (a) wave of a wave (2).
So, for now, the market seems to be bouncing between the larger degree fibs, and may now be putting more clarity into the smaller degree picture. Should we see further upside consolidation in following this pattern, then I will likely be looking to attempt a short for the c-wave down, which can be a nice 100 point decline.
However, anyone that is considering "loading up" for such a short should strongly consider the yellow count. It is due to the healthy respect for the larger bullish perspective, and remaining over 2026SPX that I would not be going "hog-wild" in attempting to short this market as long as we remain over 2026SPX. That yellow count can kick off the heart of a 3rd wave higher. Moreover, the rally off the low today does look like a nice 5 wave structure. So, if we do see back to back 5 wave structures off today's low develop over the next several days, I will strongly warn anyone who is attempting to short for much lower lows to reconsider that perspective. Again, the word of the day – and month – will likely remain PATIENCE.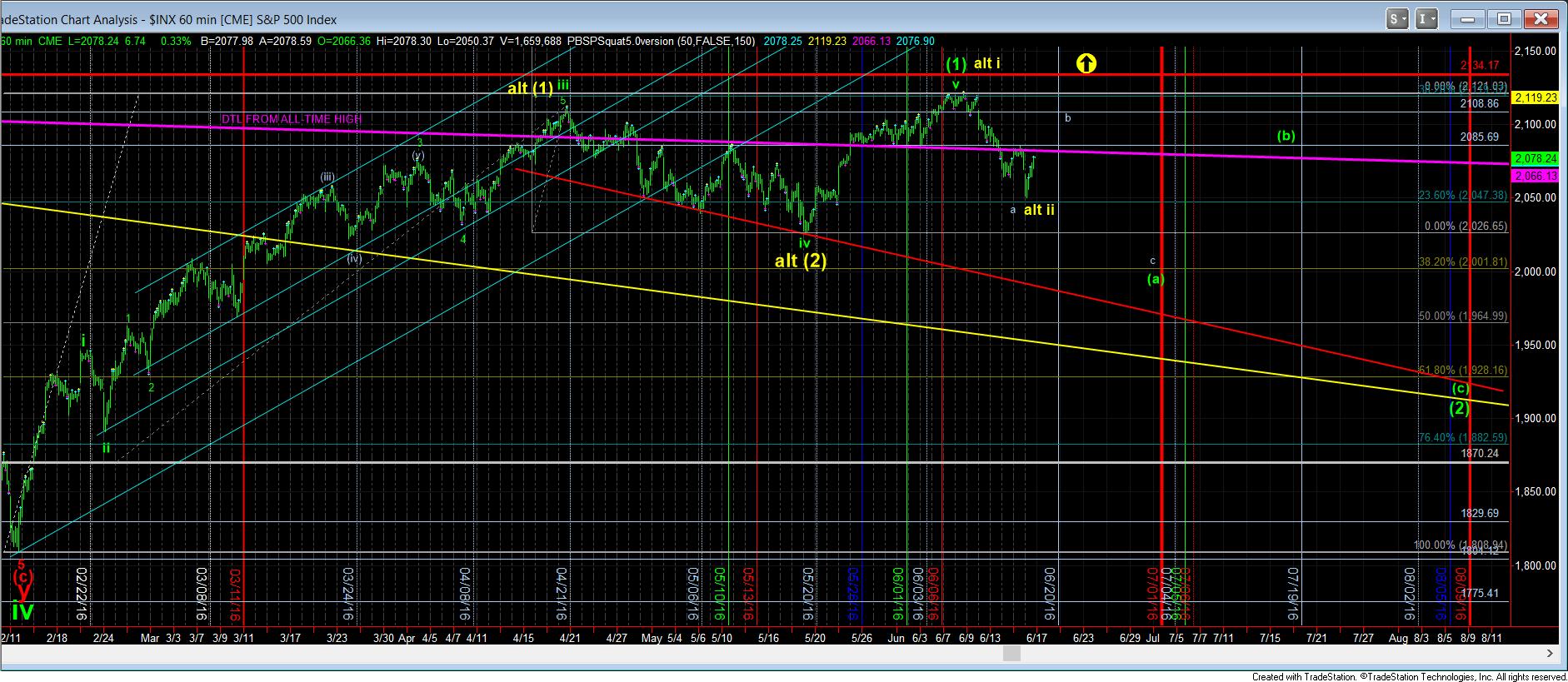 1turnchart