The SPX has certainly been trying to buck both sides of the market over the last several months, as it is swayed to and fro for quite some time. Yet, I am still expecting a 200-300 point pullback, but the market has still not tipped its hand as to where it will begin.
As I write this, we are holding out support of 4190SPX. And, as long as it holds, I am still looking higher. One of the stronger supporting cues is the structure in the IWM, which really would look best with one more rally for its own smaller degree wave [v[, as you can see on the attached IWM chart.
Yet, in order to complete the ideal structure I am tracking on the SPX, we really need more than just one more higher high, and therein lies the issues I am having with the green count.
As far as the yellow count is concerned, probabilities do not begin to increase on that unless we see a sustained break of 4190SPX. And, it will likely become my primary count if we see a follow through below 4150SPX. But, for now, we seem to be holding support.
Overall, keep in mind that we will likely see another swoon as we move into the summer. While we are still trying to identify from where it begins, it would suggest that a better buying opportunity in the market is likely weeks away.
5minSPX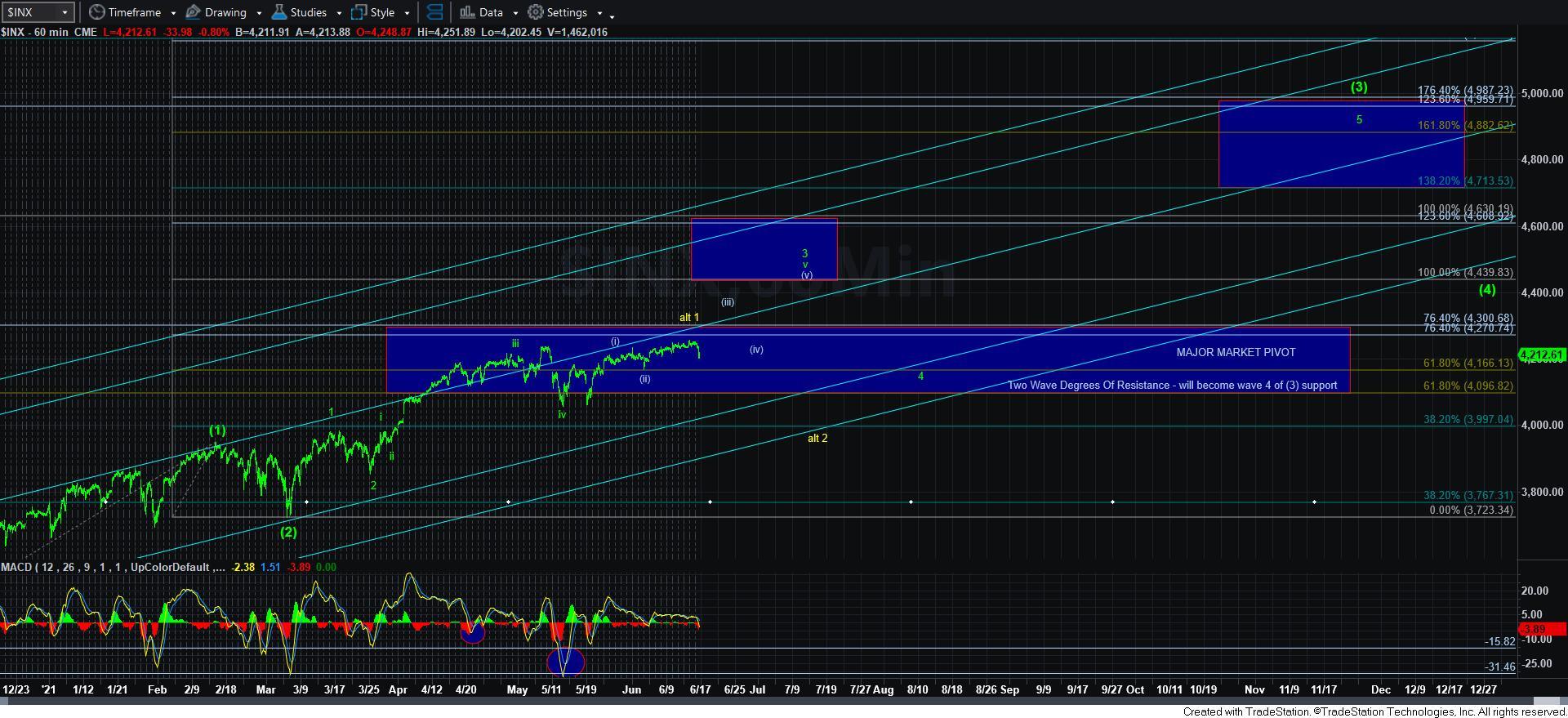 60minSPX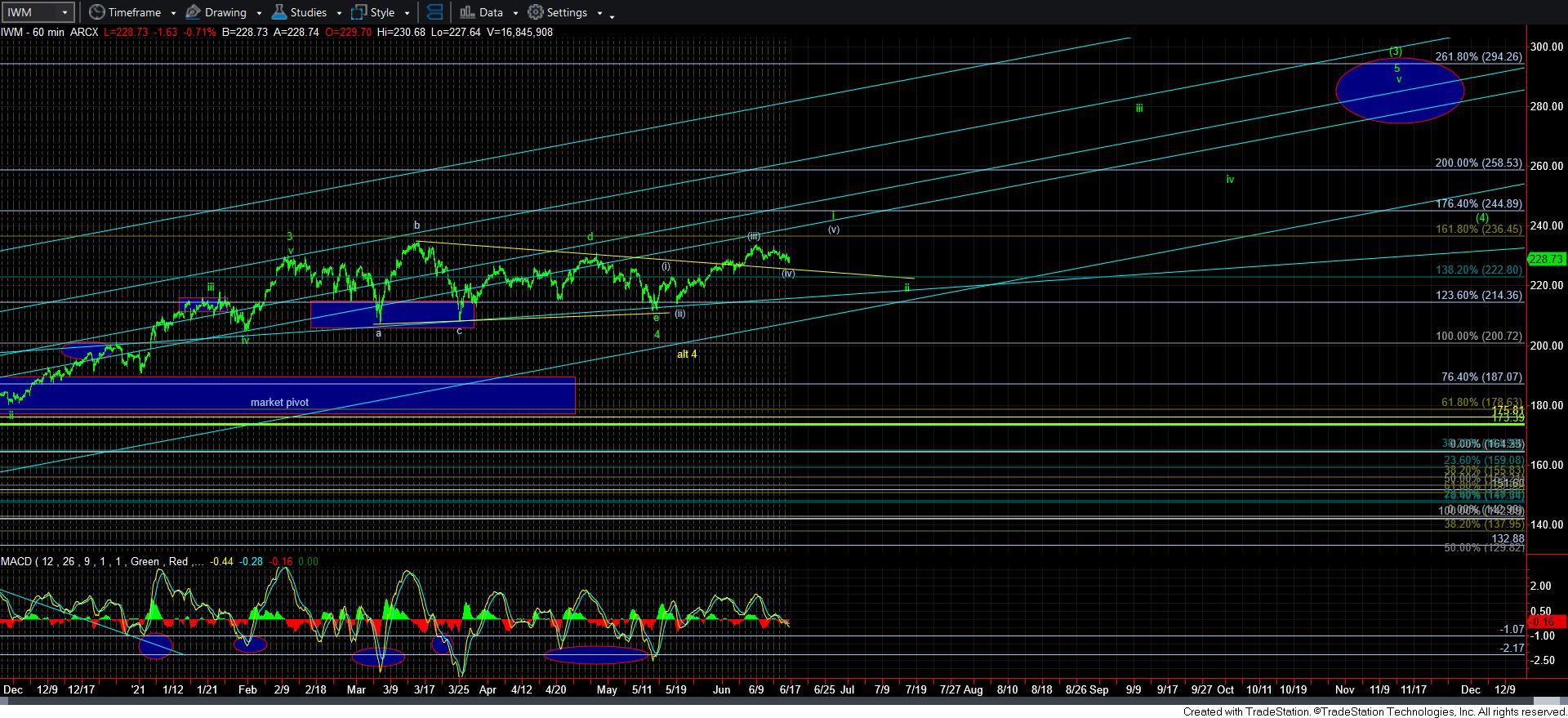 60minIWM