Feeling Blue? - Market Analysis for Mar 14th, 2022
As I write this update, the IWM has broken its prior potential i-ii[i][ii] set up (but can still hold a i-ii), and the SPX is on the verge of breaking its set up. This begins to open the door for the blue count to take us down towards the 4000 region.
So, I am going to make this very simple. Today's intra-day bounce to 4247SPX is our main resistance now. As long as all bounces remain below that level, then pressure will remain down towards the 4000SPX region. However, if the bulls are able to climb back up over that level from where we reside as I write this update right before 2PM, then we may begin a very strong rally. But, there really is not much room left for the bulls to retain the immediate bullish set up in SPX. If we break below 4160SPX, the immediate i-ii[i][ii] potential in SPX invalidates.
So, clearly, the bulls backs are against the wall in the most immediate sense right now. They need a stick save to hold onto this smaller degree set up. And, if they fail, the door opens to point us down towards 4000SPX. But, please keep in mind that the structure to the downside is not the cleanest, so stay alert for further whipsaw potential.
If we break down, then I will be following the action through the 5-minute ES chart with updates in the main chat as we drop. And, should we break down below 4140ES, then the pivot on the 5-minute ES chart becomes very important.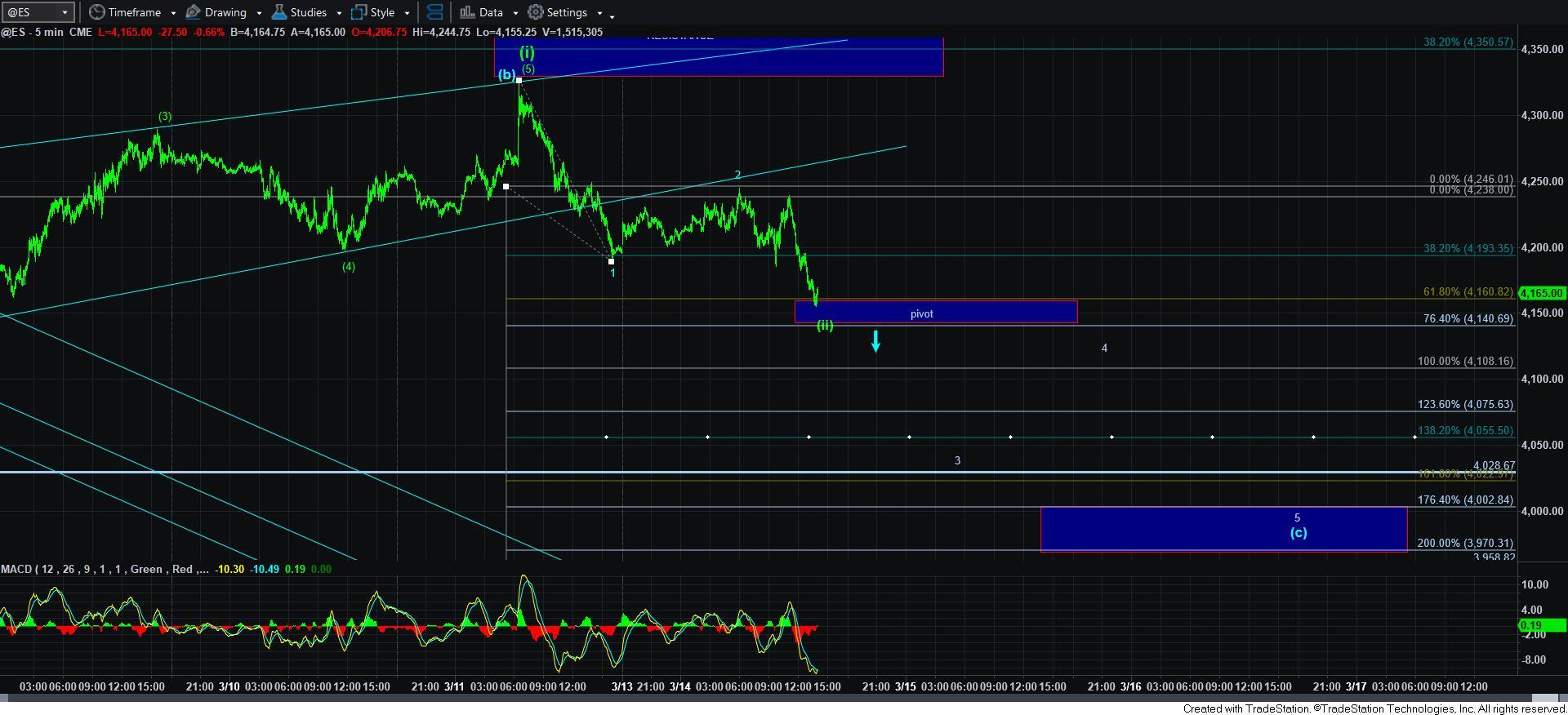 5minES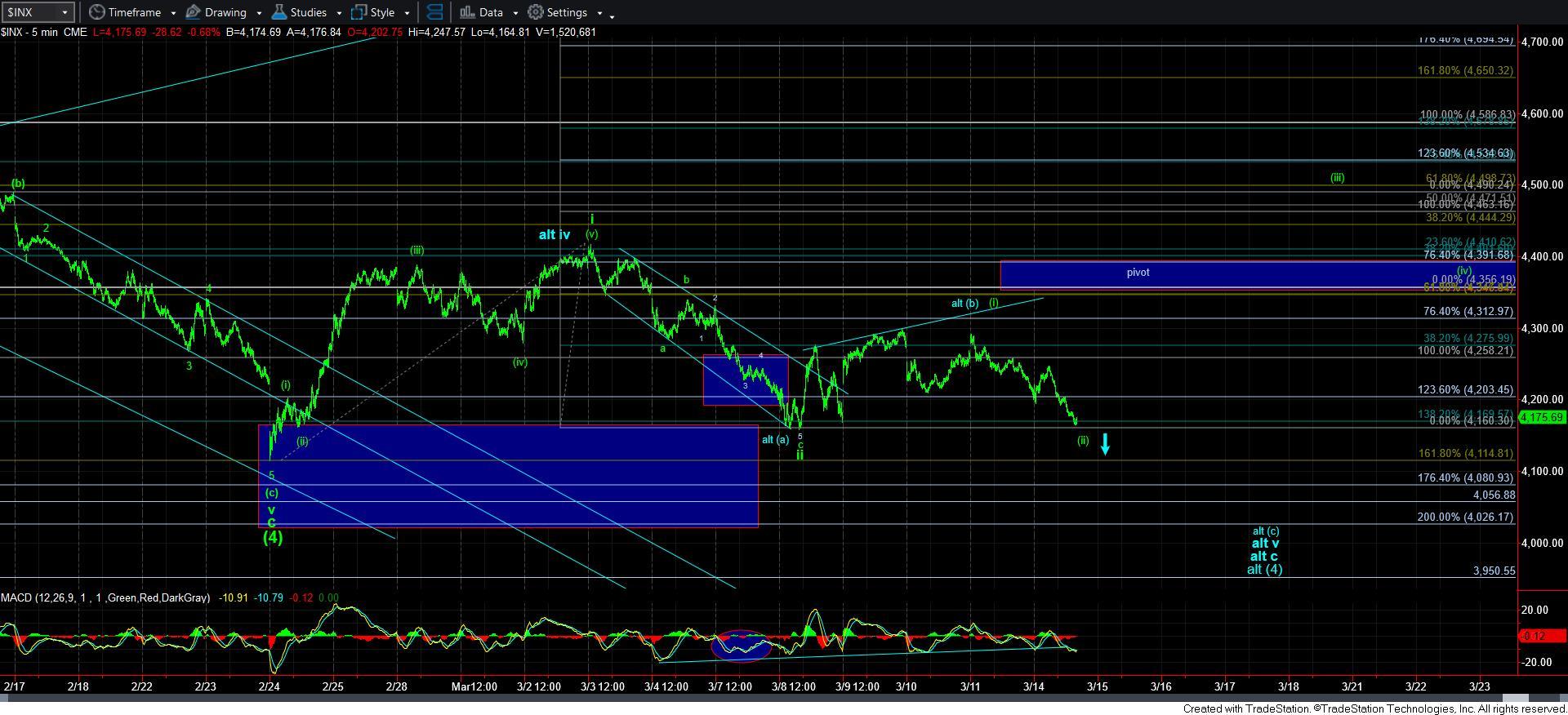 5minSPX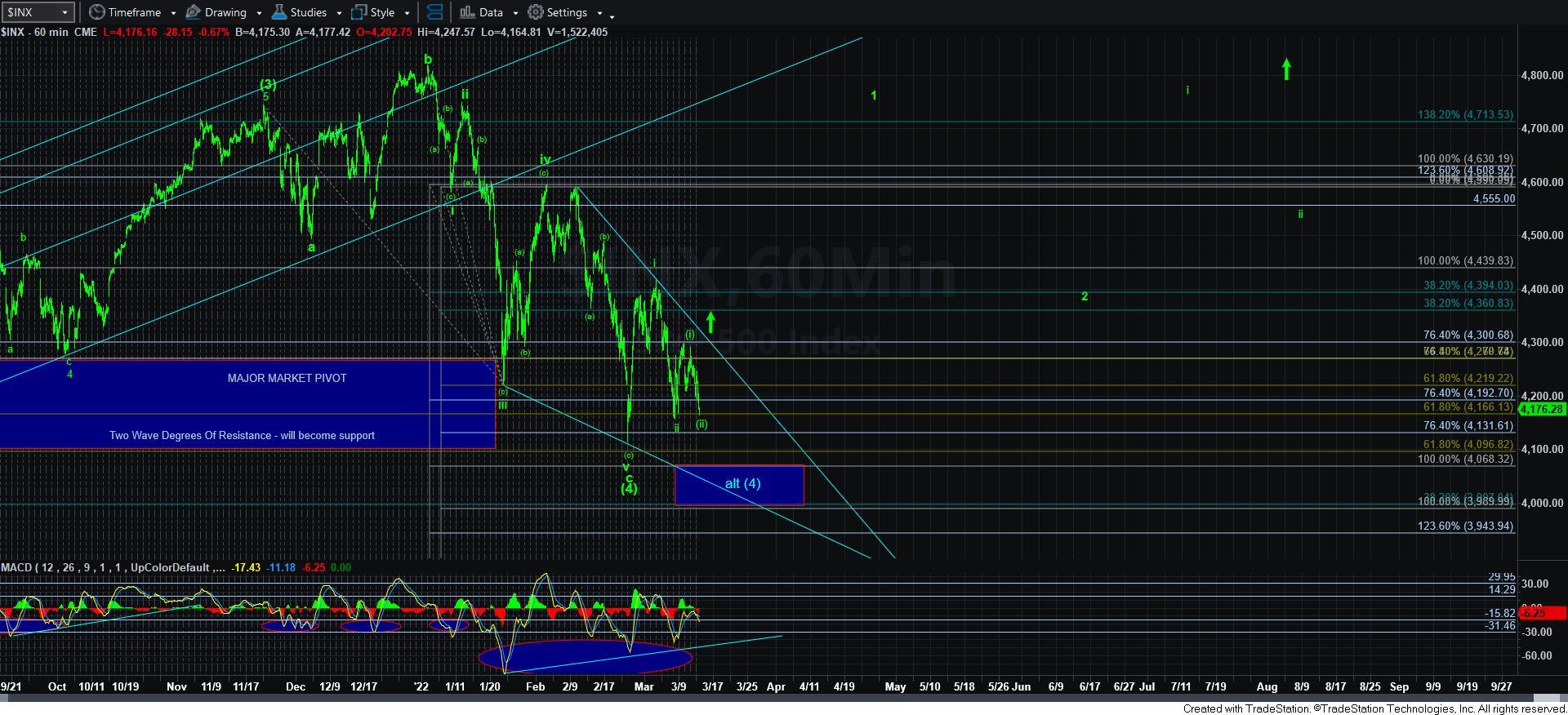 60minSPX